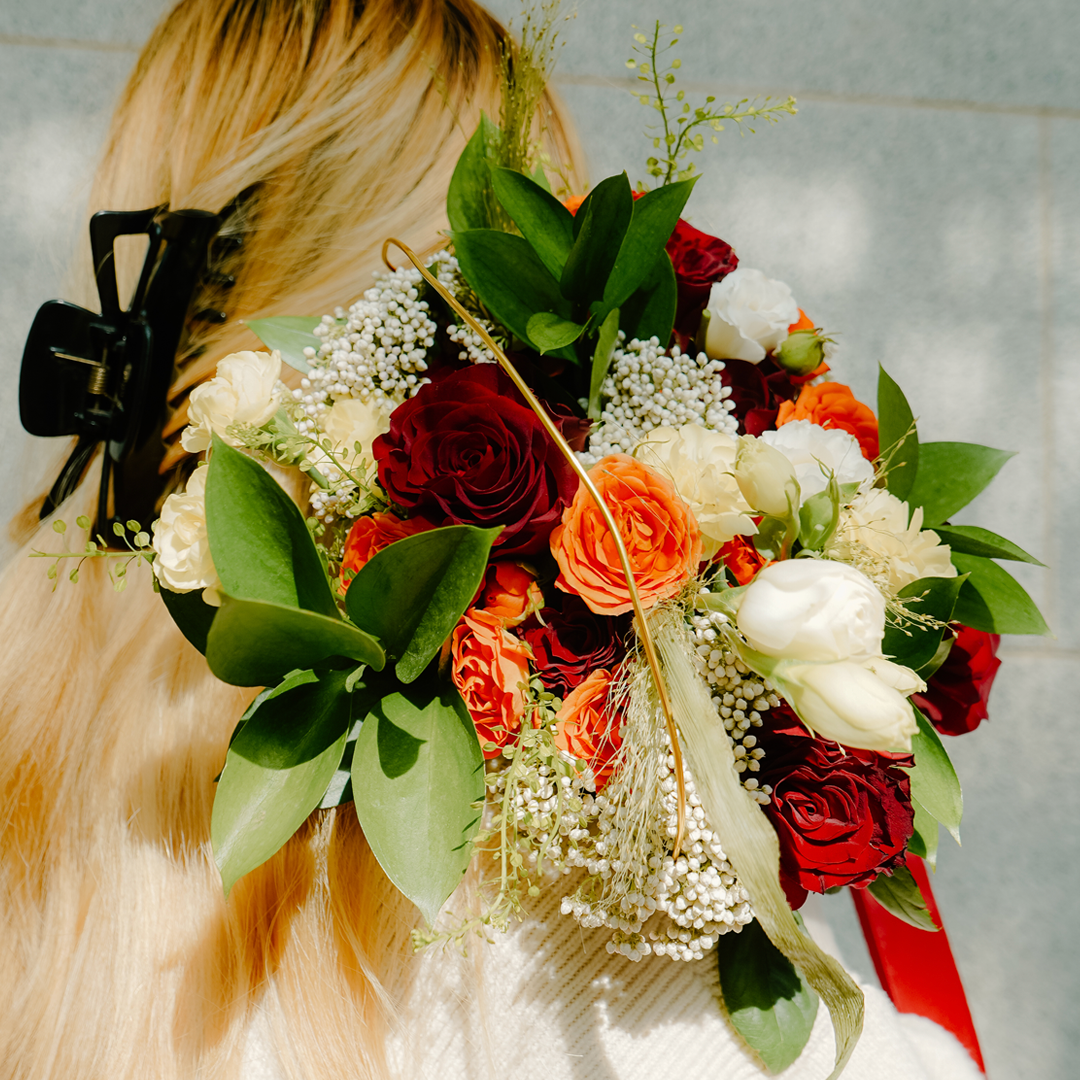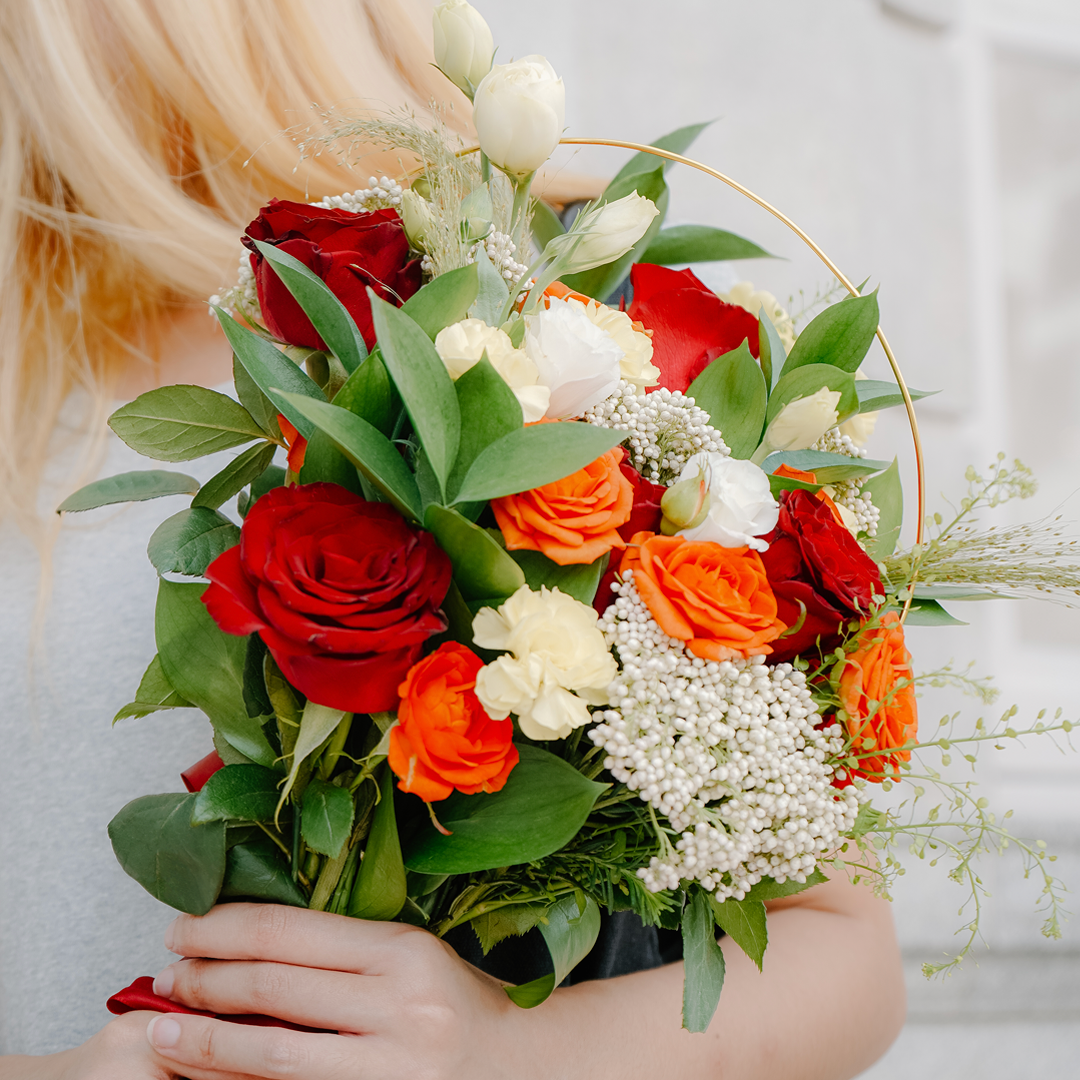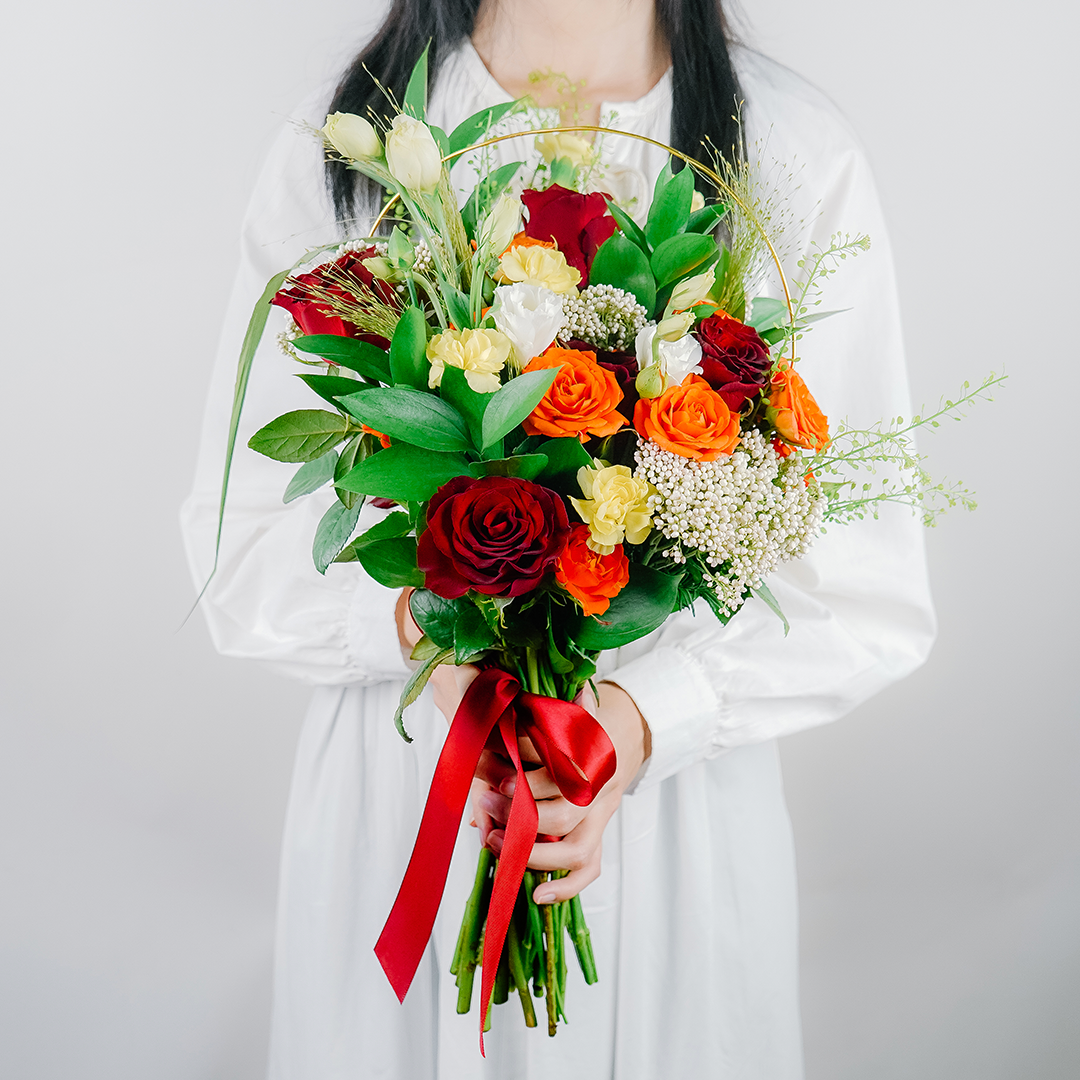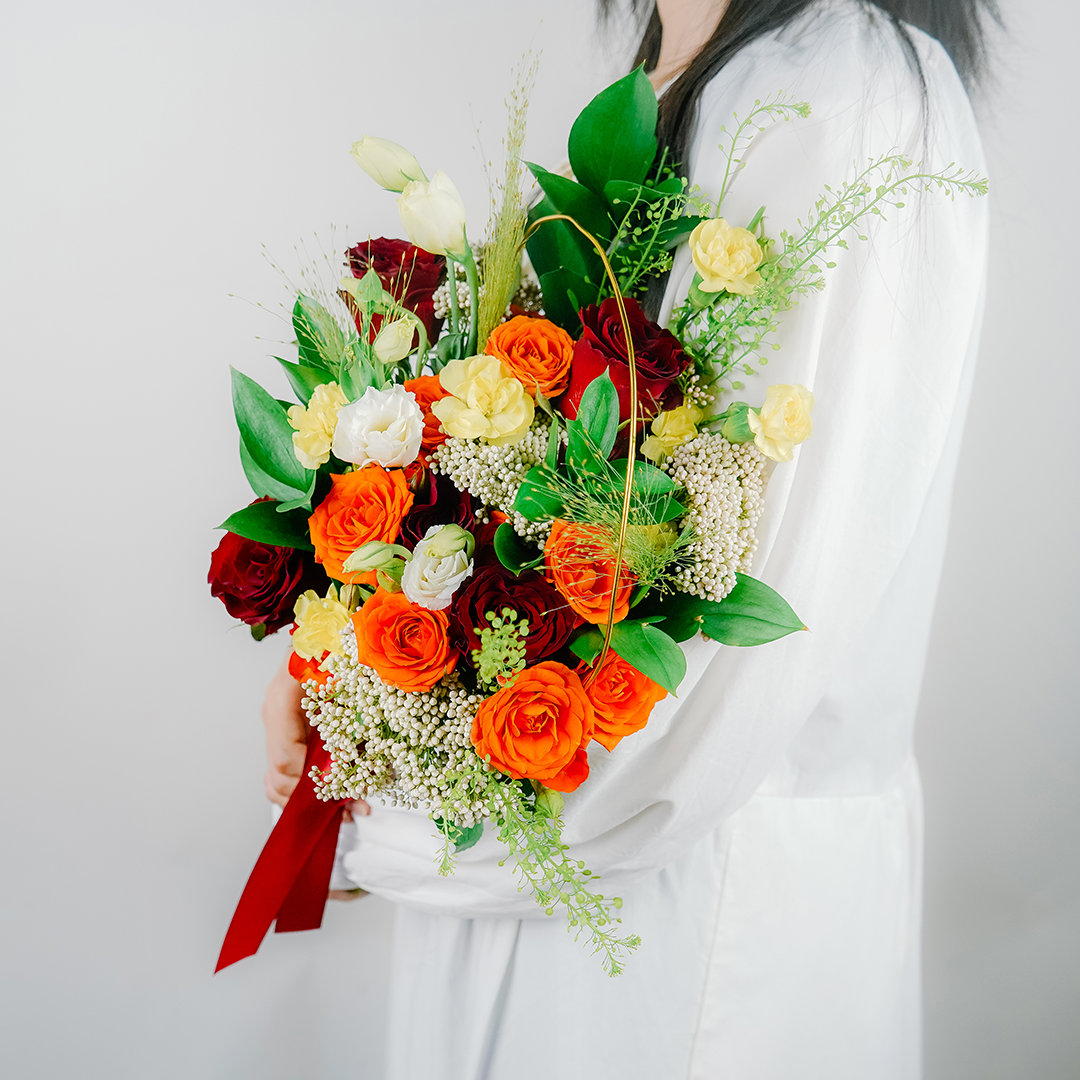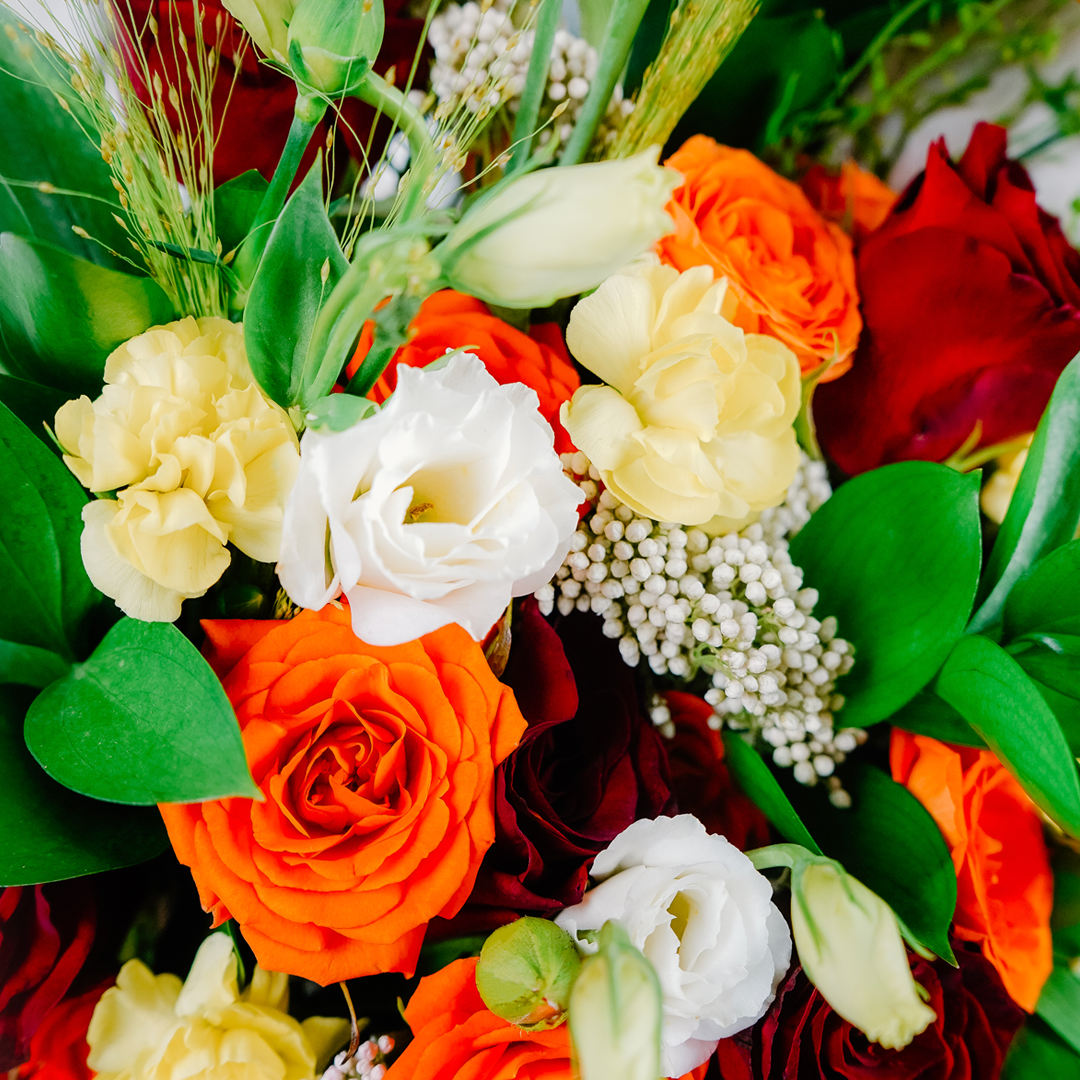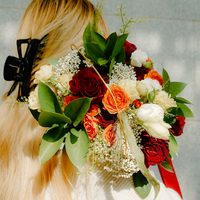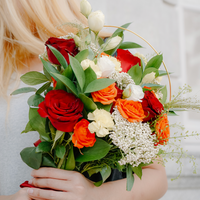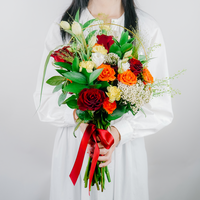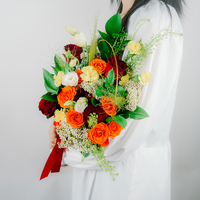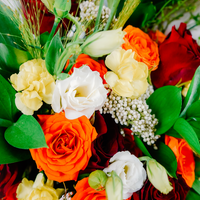 We recognize that love is not a single emotion. Spouting vibrance, a saturation this wide displays your range of endearment, admiration and love in a bold arrangement. Reminiscent of fresh fruit, this bright bouquet of 'Abundant Romance' also expresses the tangible, fruitful and flavourful affection you both have for one another.
Flower Types: Red Roses, Orange Rose Spray, Yellow Carnation Spray, Rice Flower, Panicgrass and Ruscus.
All of our flowers are subject to availability. As with all natural products, the flowers may vary slightly in color.