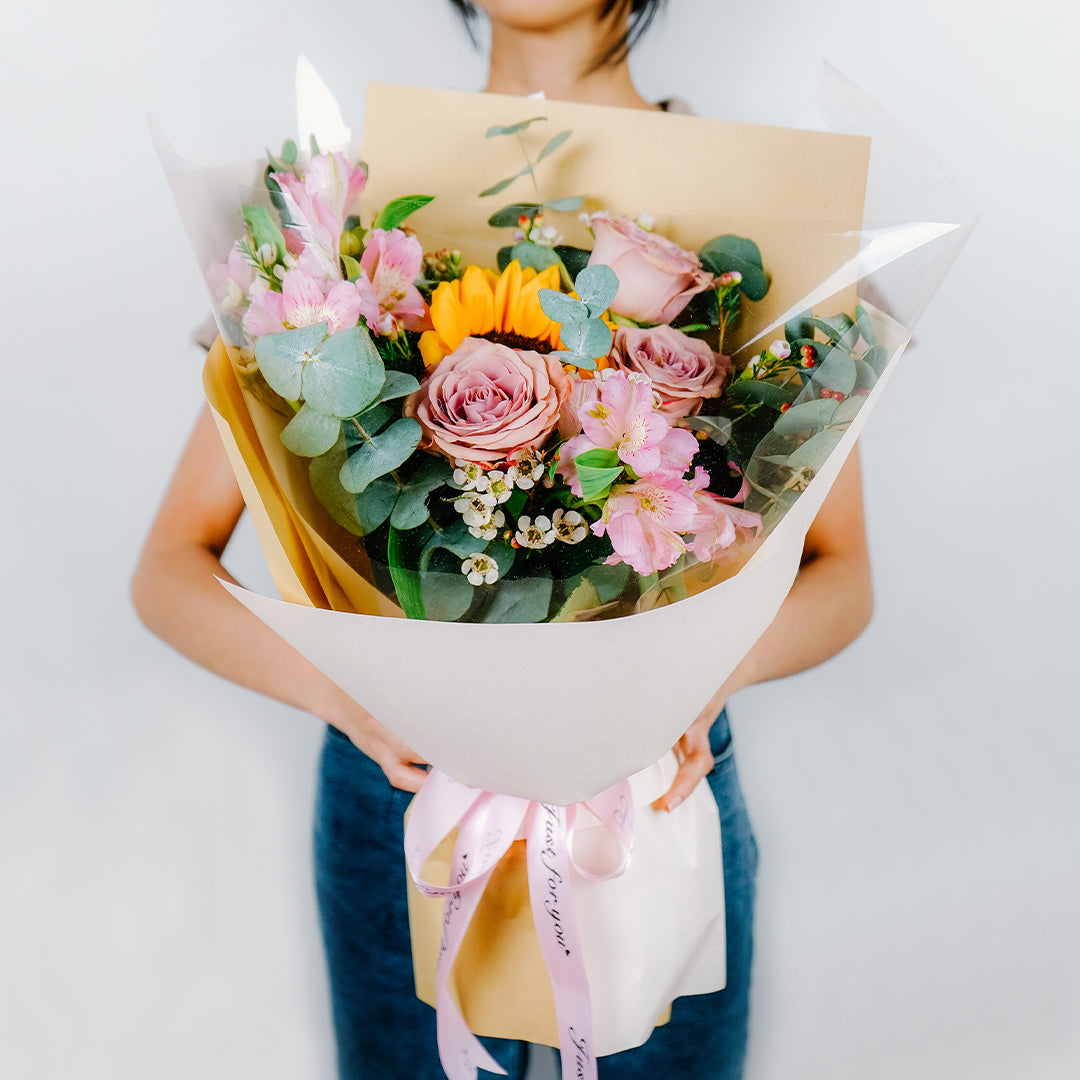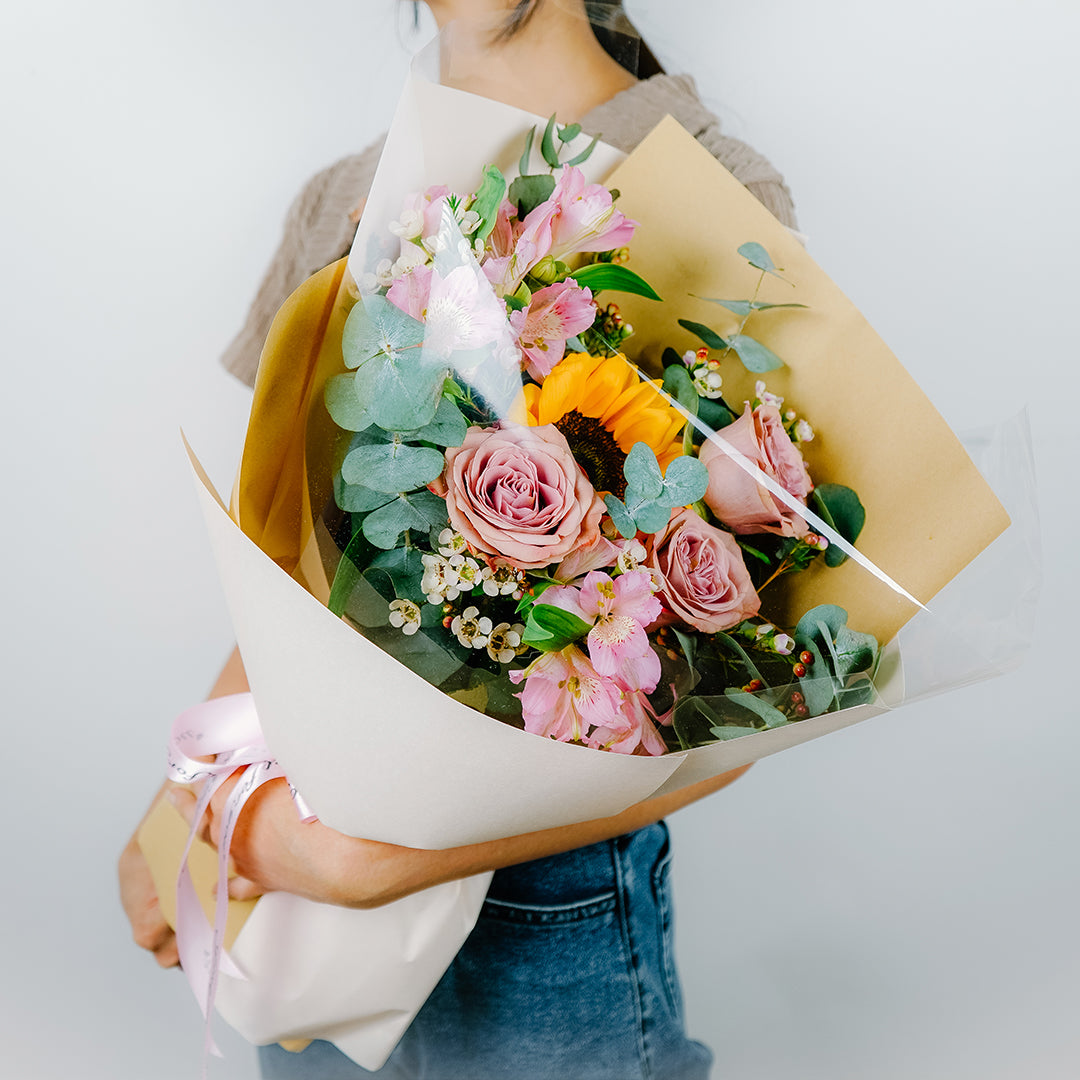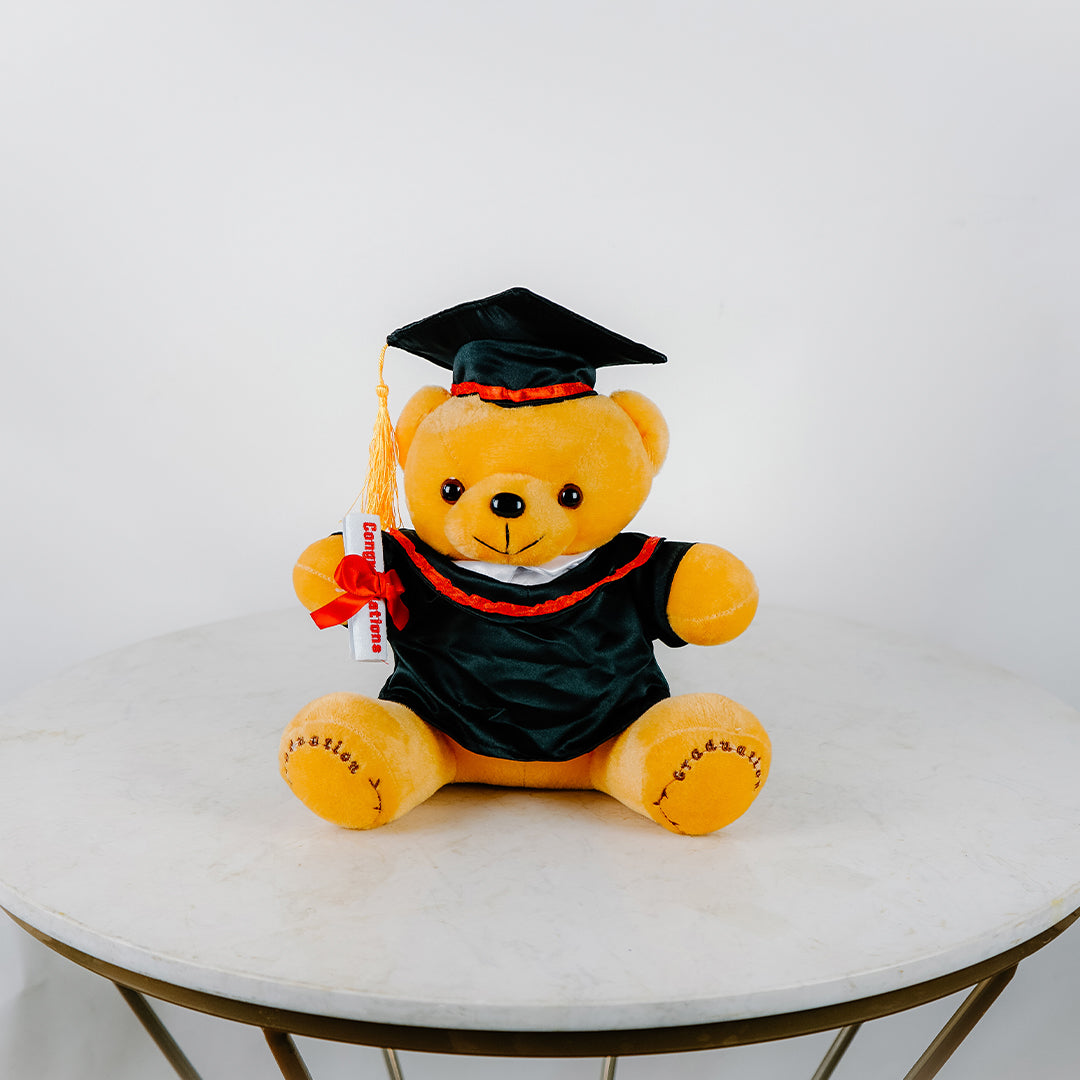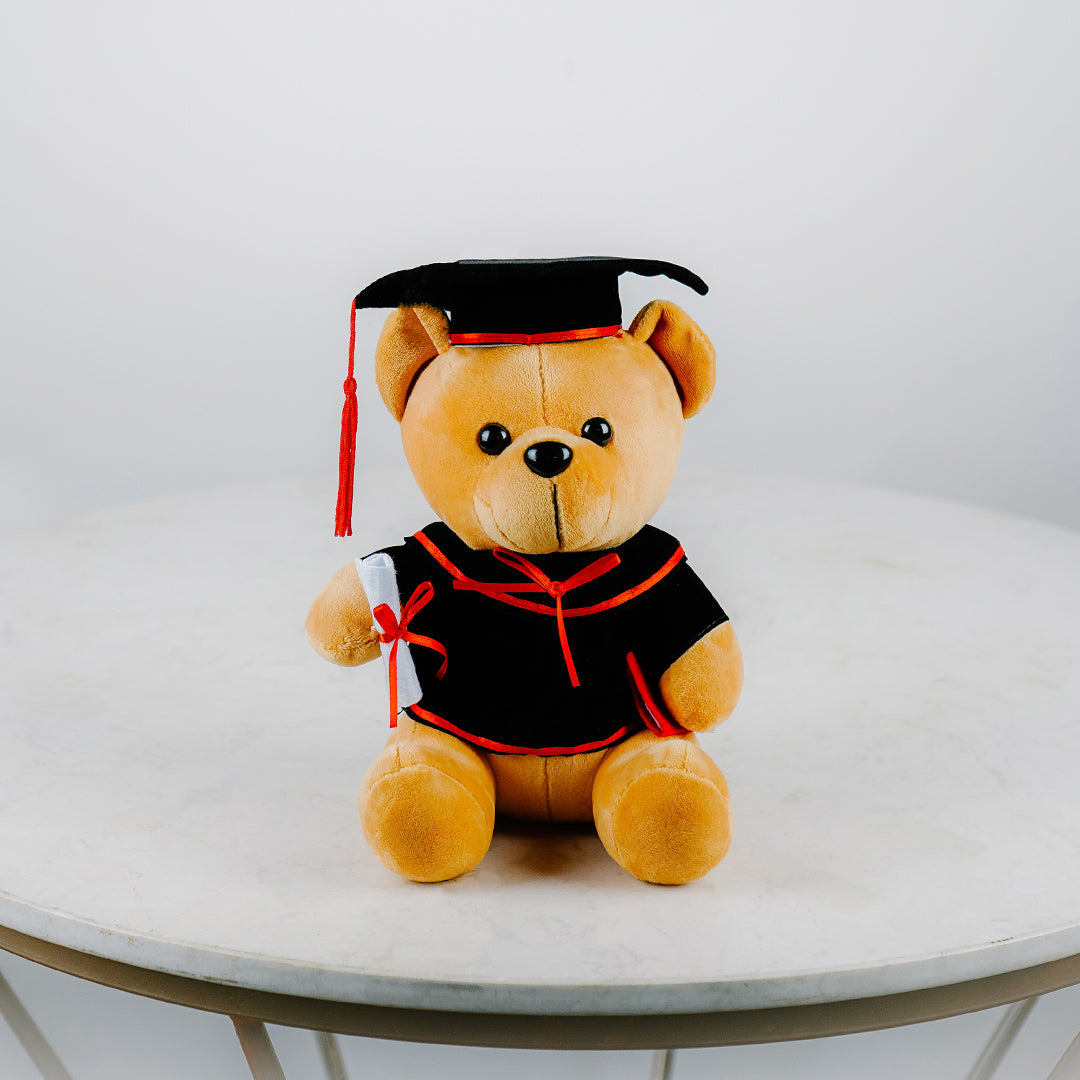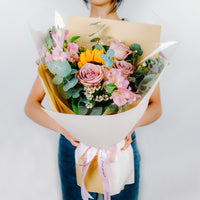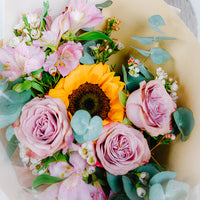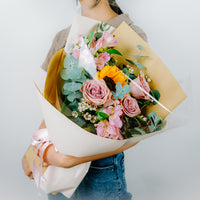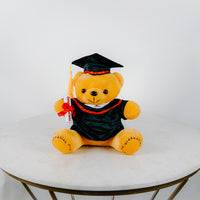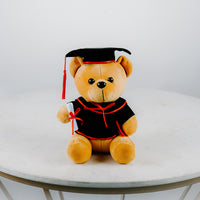 Achievement Unlocked bouquet is assembled with exquisite attention to detail, harkening back to traditional floral designs while adding a modern touch. The designs encapsulate the hope, ambition and achievement that can be found if you strive for success. It's the perfect way to celebrate a job well done and send a heartfelt message to encourage continued success. This creative bouquet has something special, it symbolises perseverance and dedication, making it not only beautiful but meaningful.
Flower Types: Sunflower, Cappuccino Rose, Peruvian Lily, Wax Flower and Eucalyptus.

Graduation Teddy: S - 18cm, M - 28cm.

All of our flowers are subject to availability. As with all natural products, the flowers may vary slightly in color.