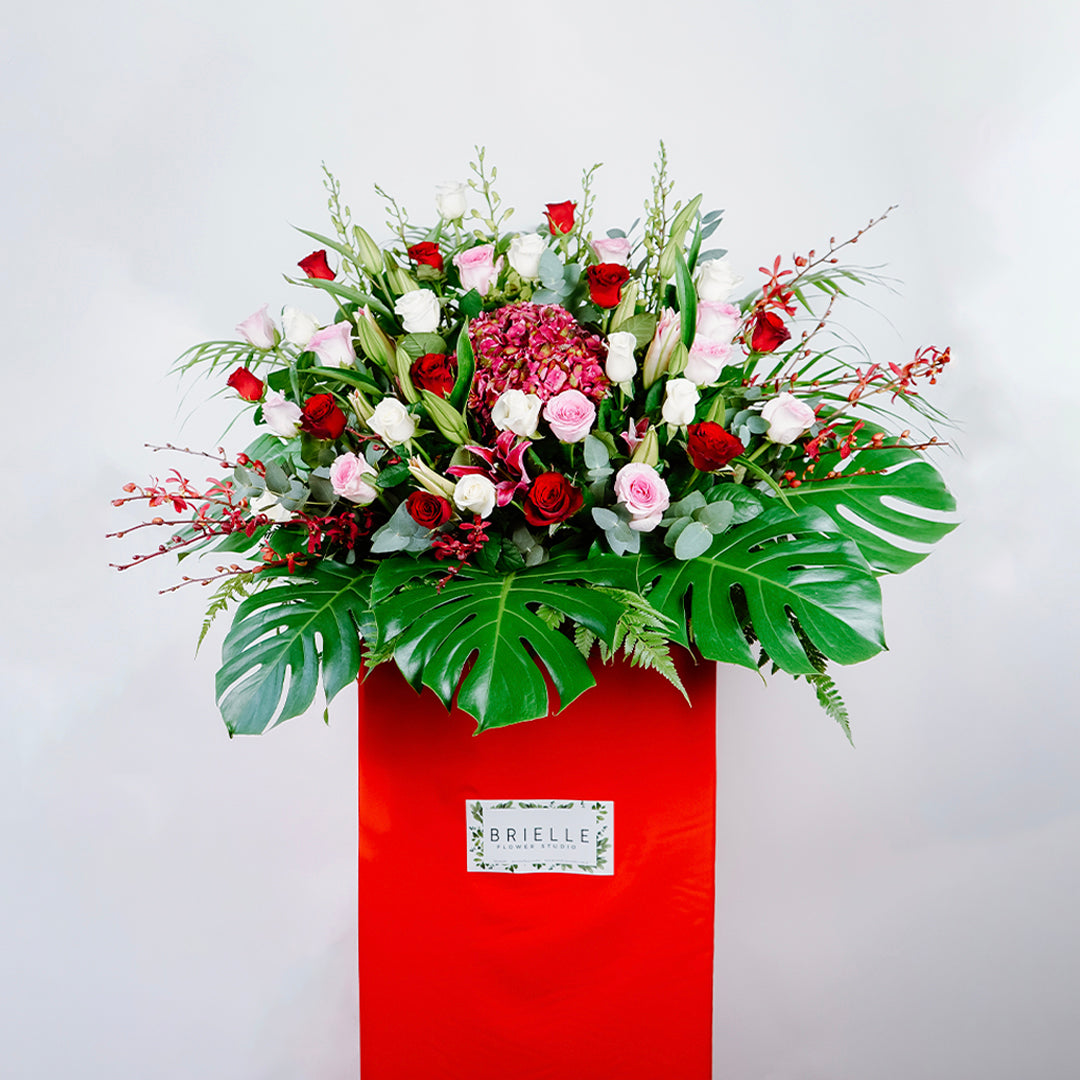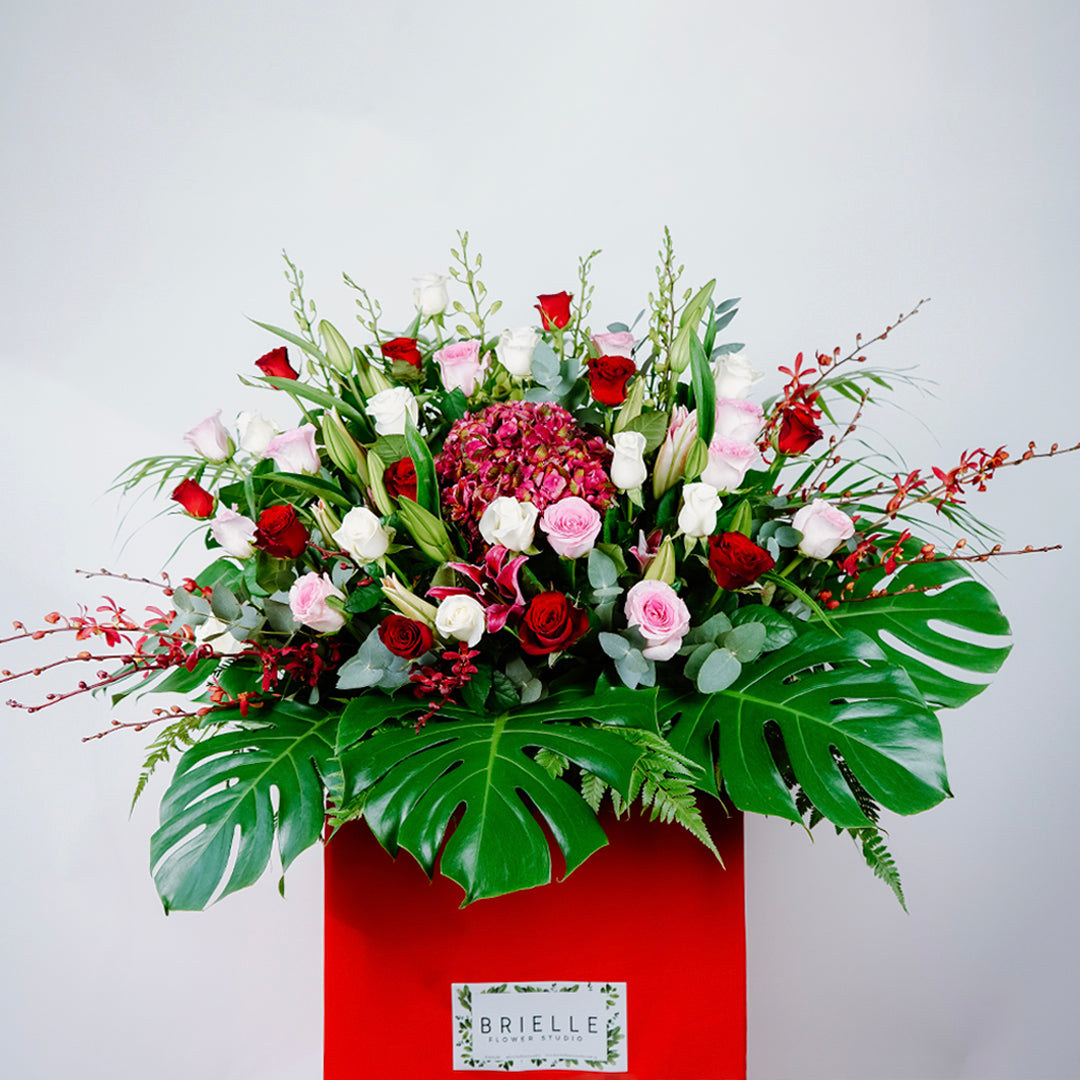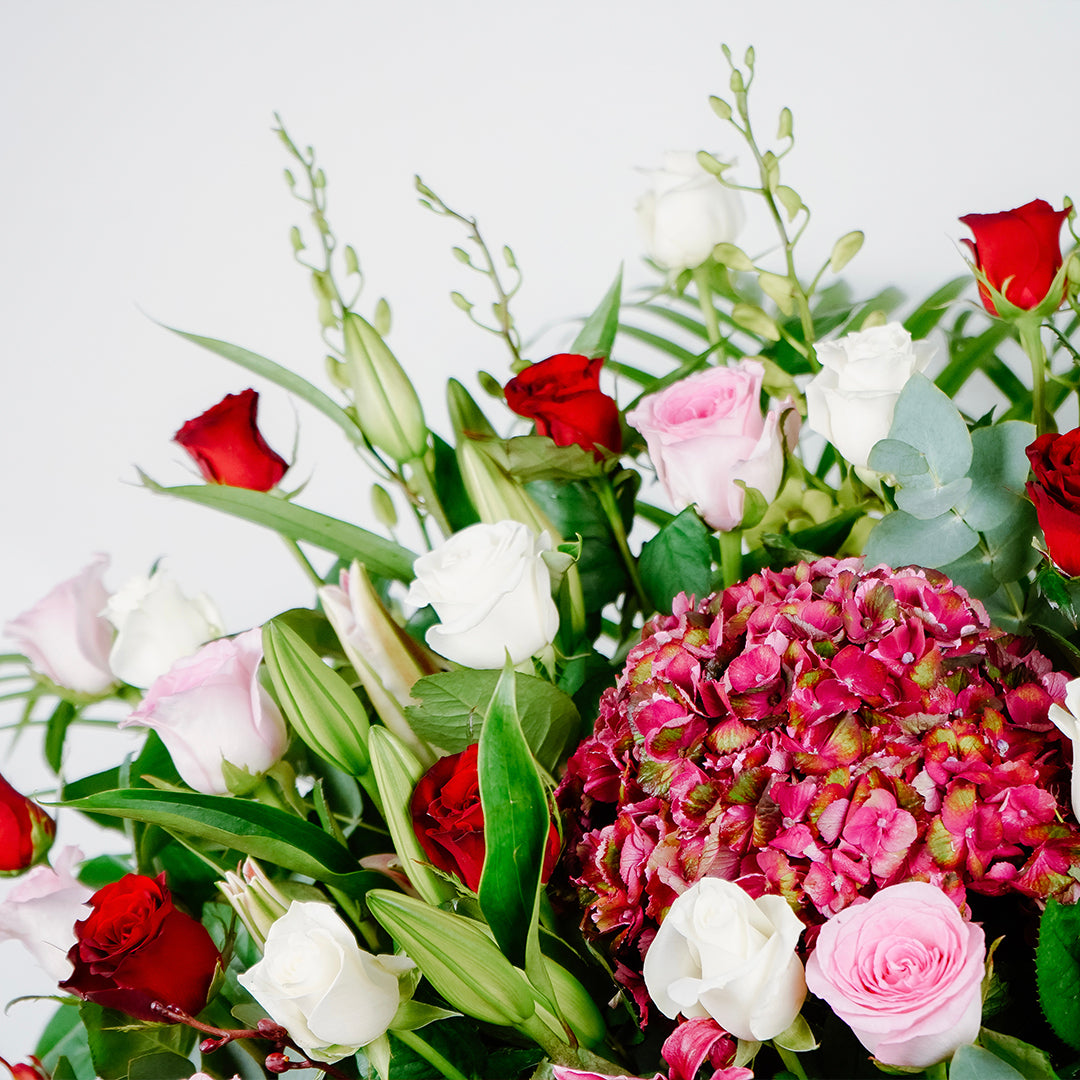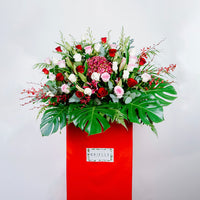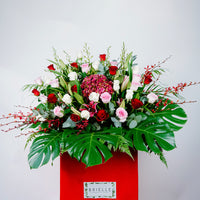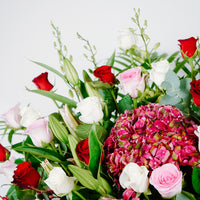 What better way to celebrate than with these stunning flowers Blooming with Success? A beautiful mix of red, pink and green hues, they will be the centrepiece on your recipient's special day!
Flower Types: Pink Lily, Roses, Hydrangea, Orchid, Renanthera, Eucalyptus, Monstera and Palm Leaf.
Dimensions: 140cm - 170cm
All of our flowers are subject to availability. As with all natural products, the flowers may vary slightly in color.