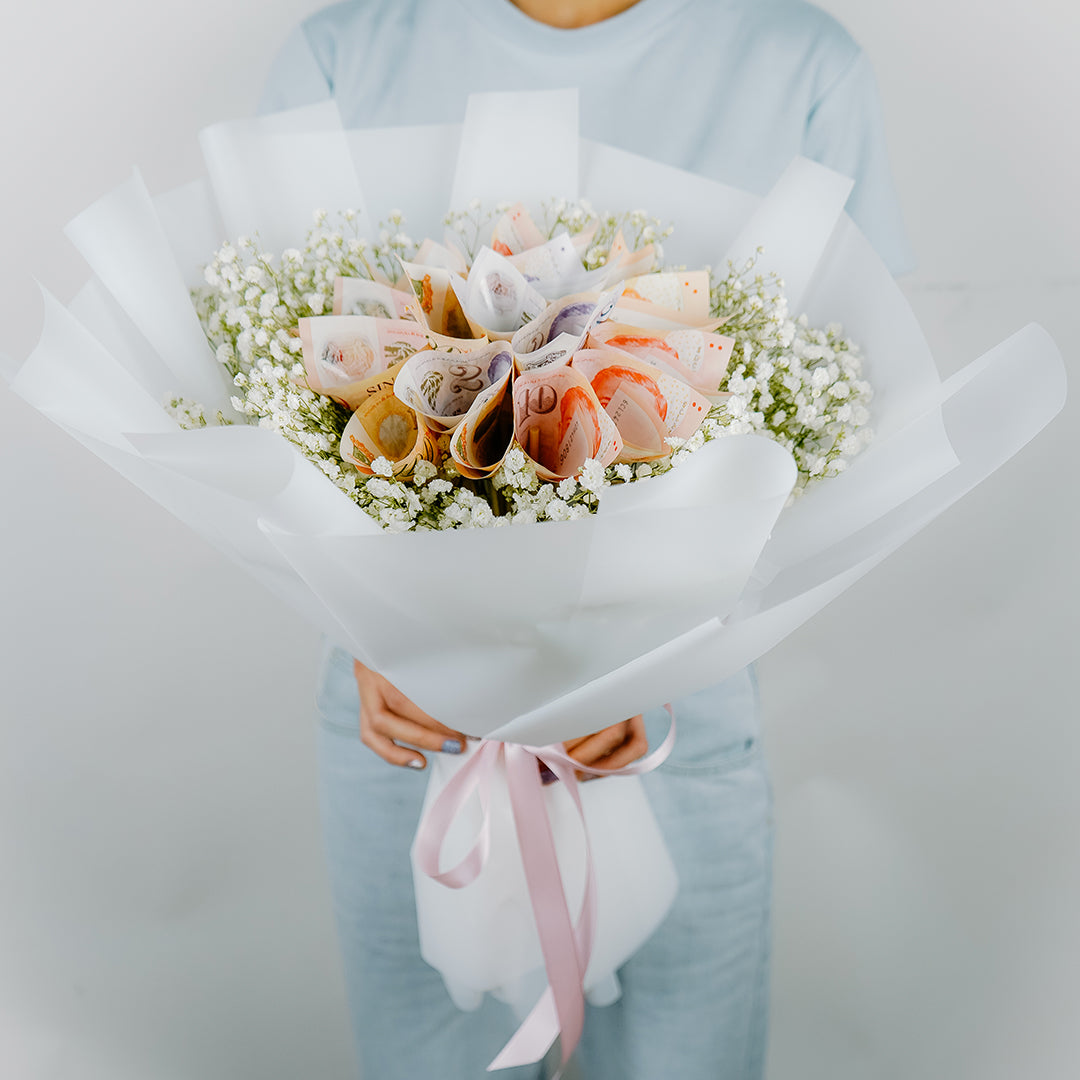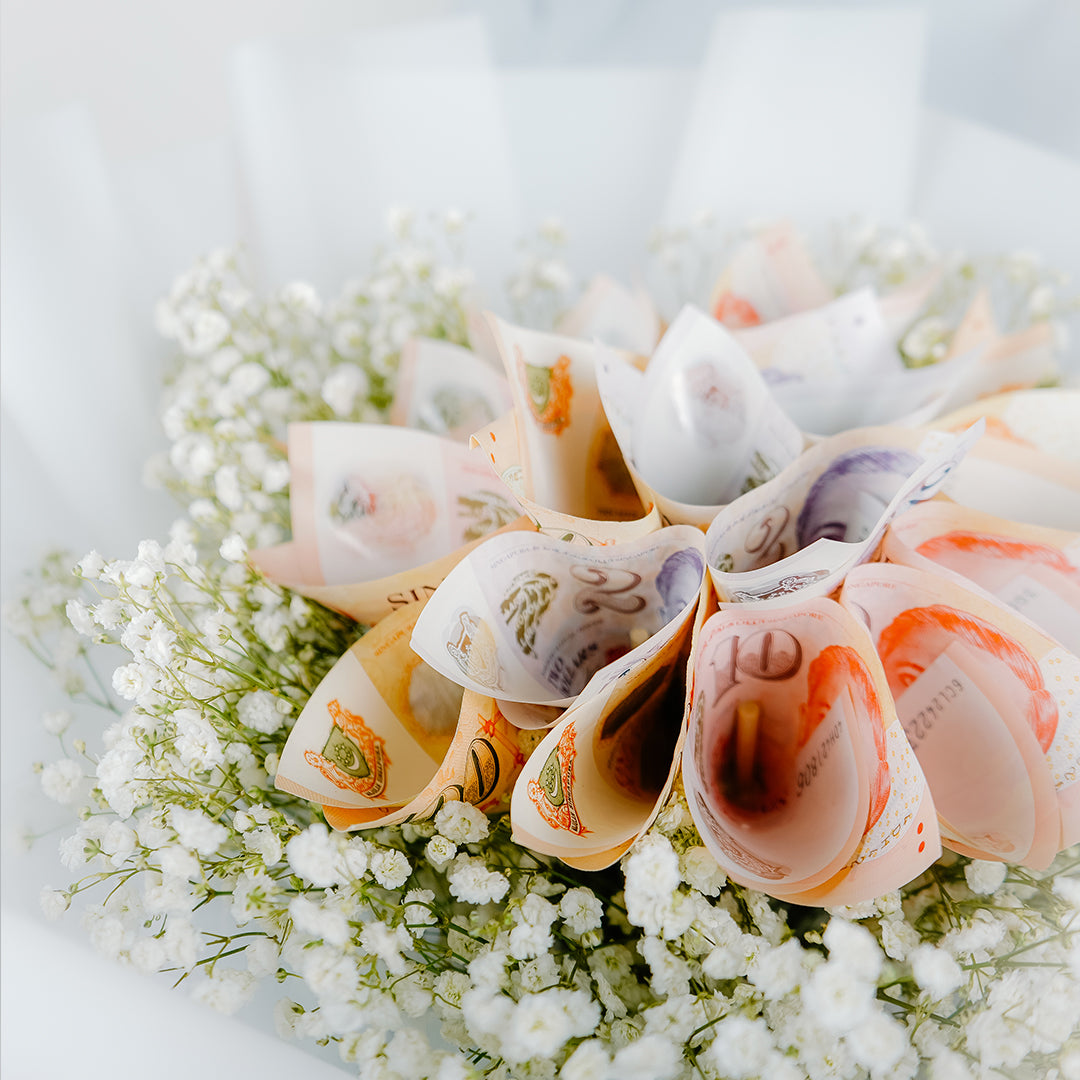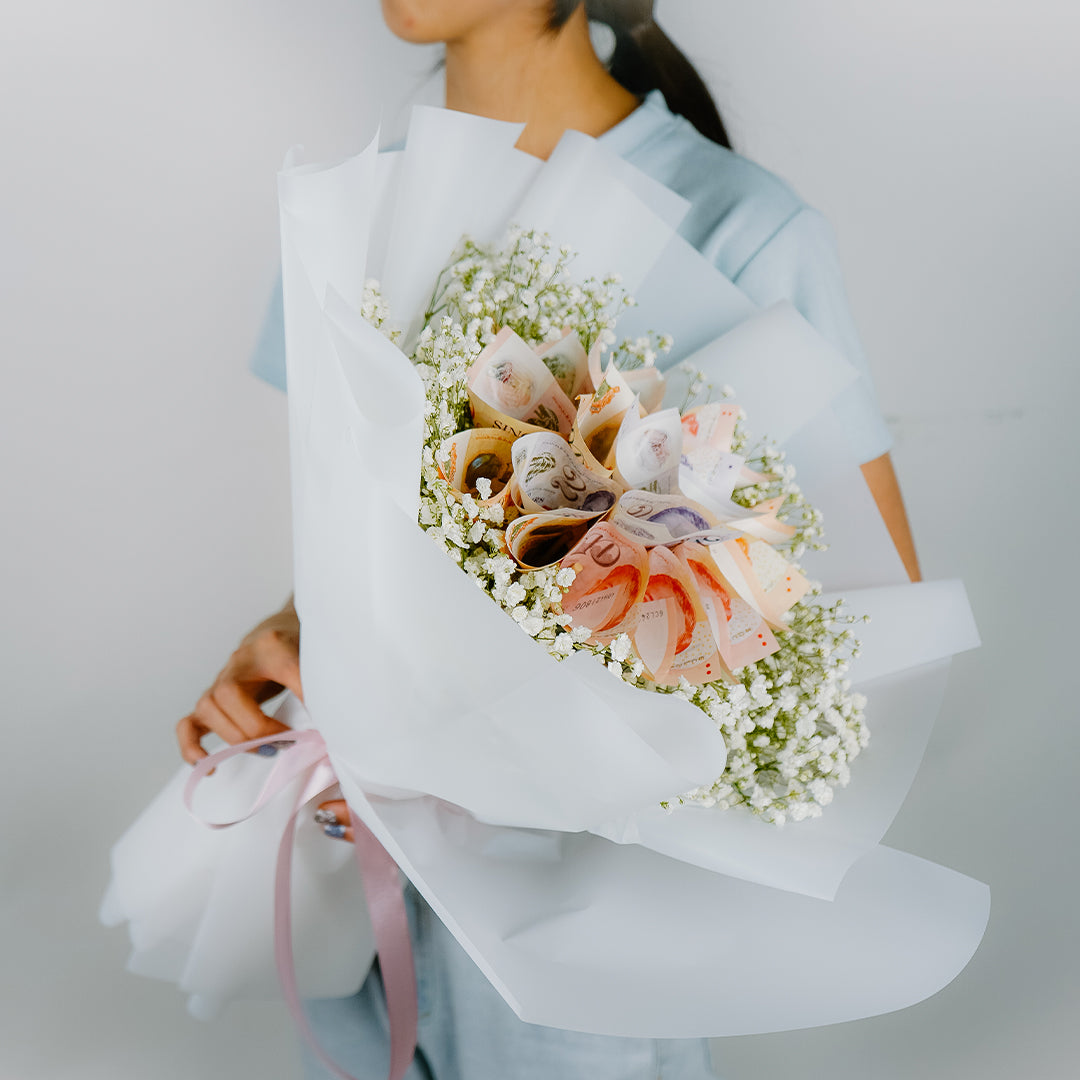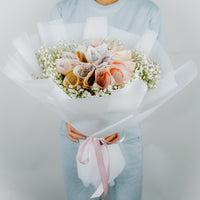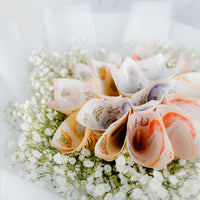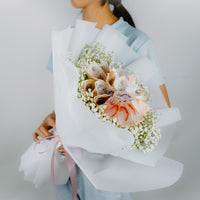 Bless someone with this lucky bouquet of numerous dollar notes - this will surely bring them good luck in wealth and a moment of happiness in time!
Flower Types: Baby Breath.
All of our flowers are subject to availability. As with all natural products, the flowers may vary slightly in color.