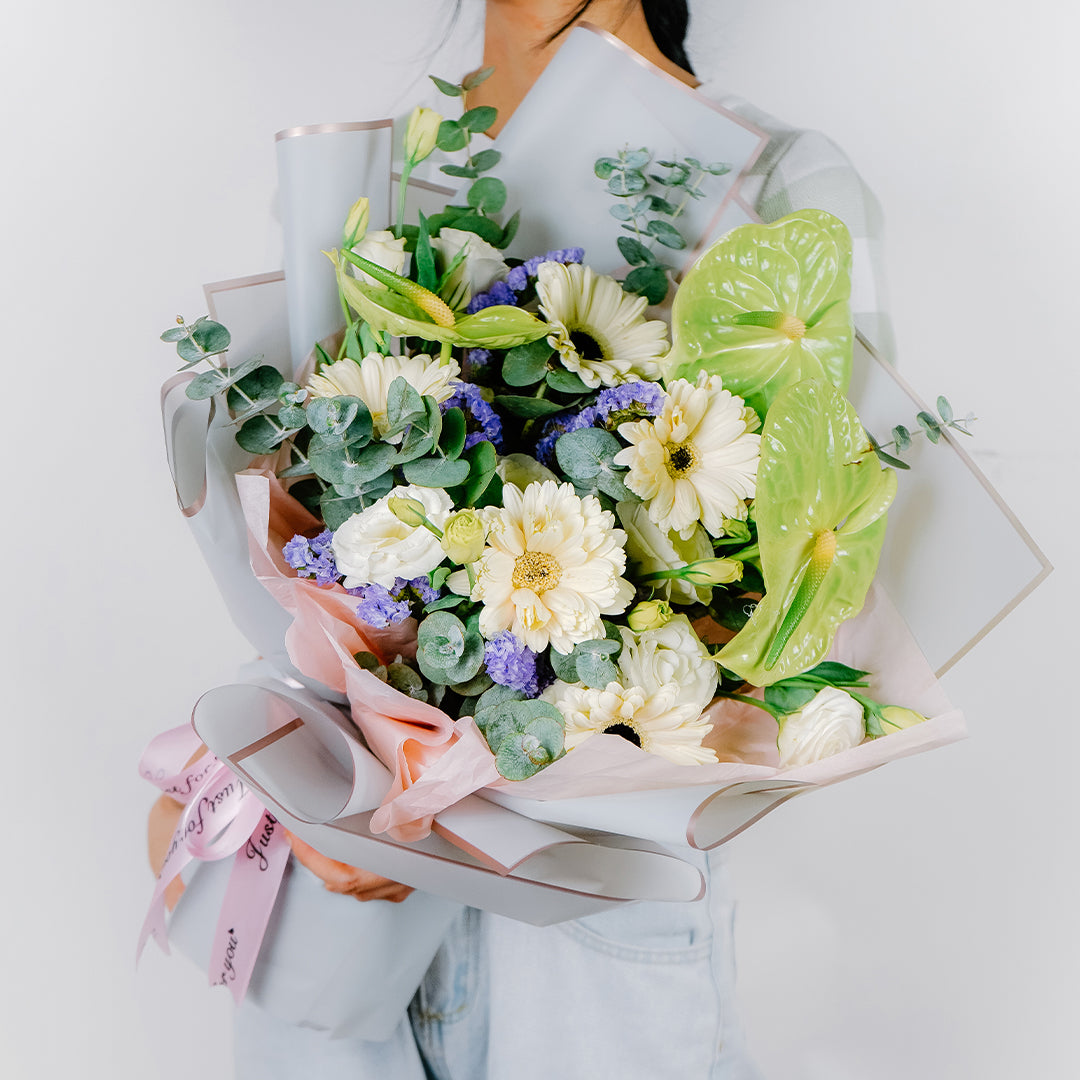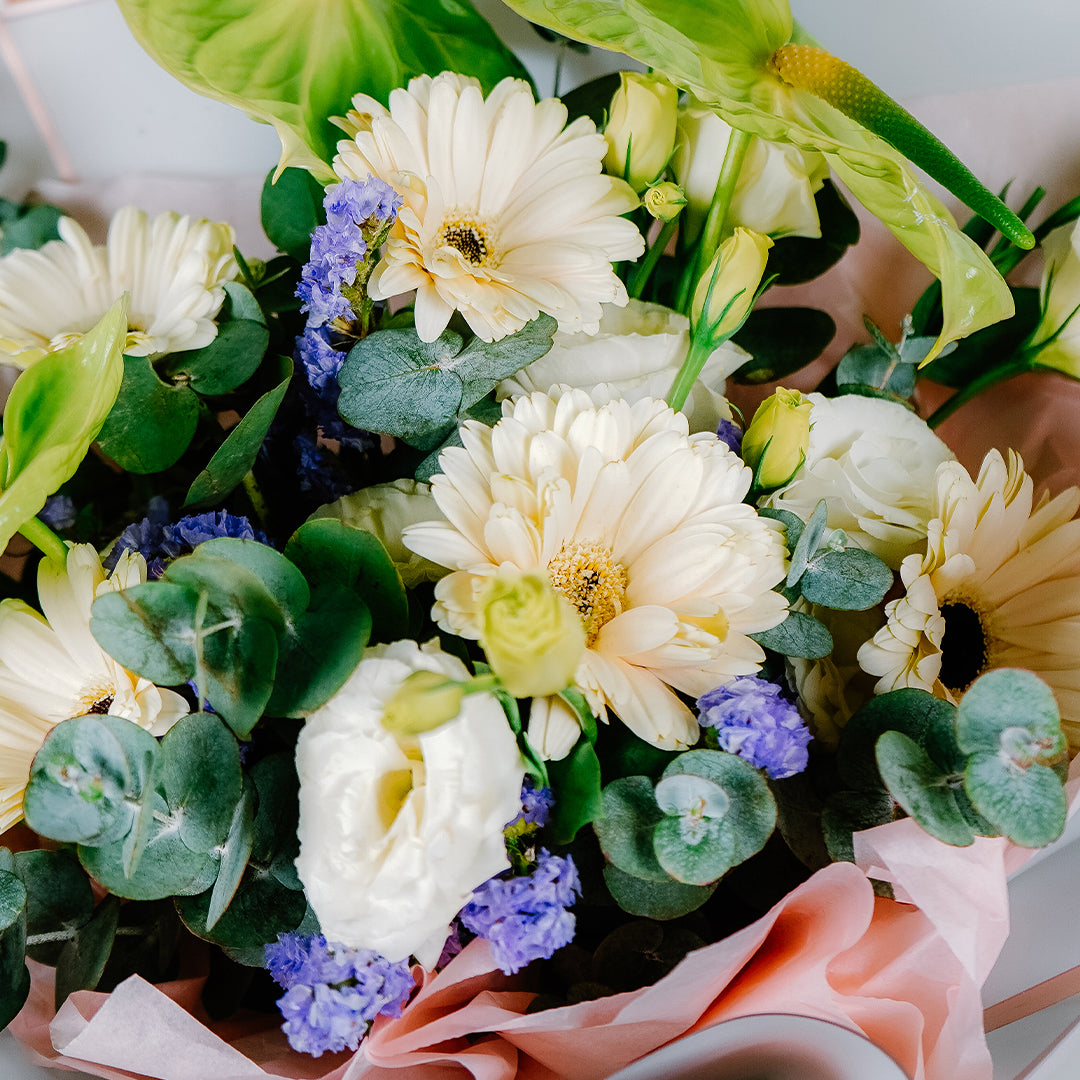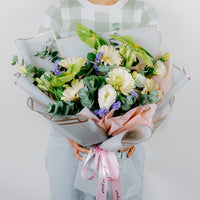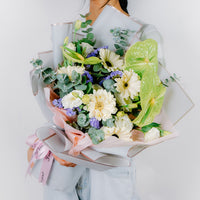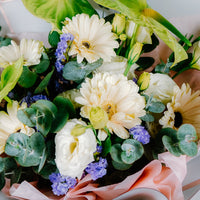 Gerberas can also be used as an uplifting gesture of support during tough times, adding a little bit of light during trying times. With their delicate petals and vivid colours, gerberas truly stand out when it comes to floral arrangements.
Flower Types: Gerbera, Anthurium, Statice Lilac, Eustoma and Eucalyptus
All of our flowers are subject to availability. As with all natural products, the flowers may vary slightly in color.