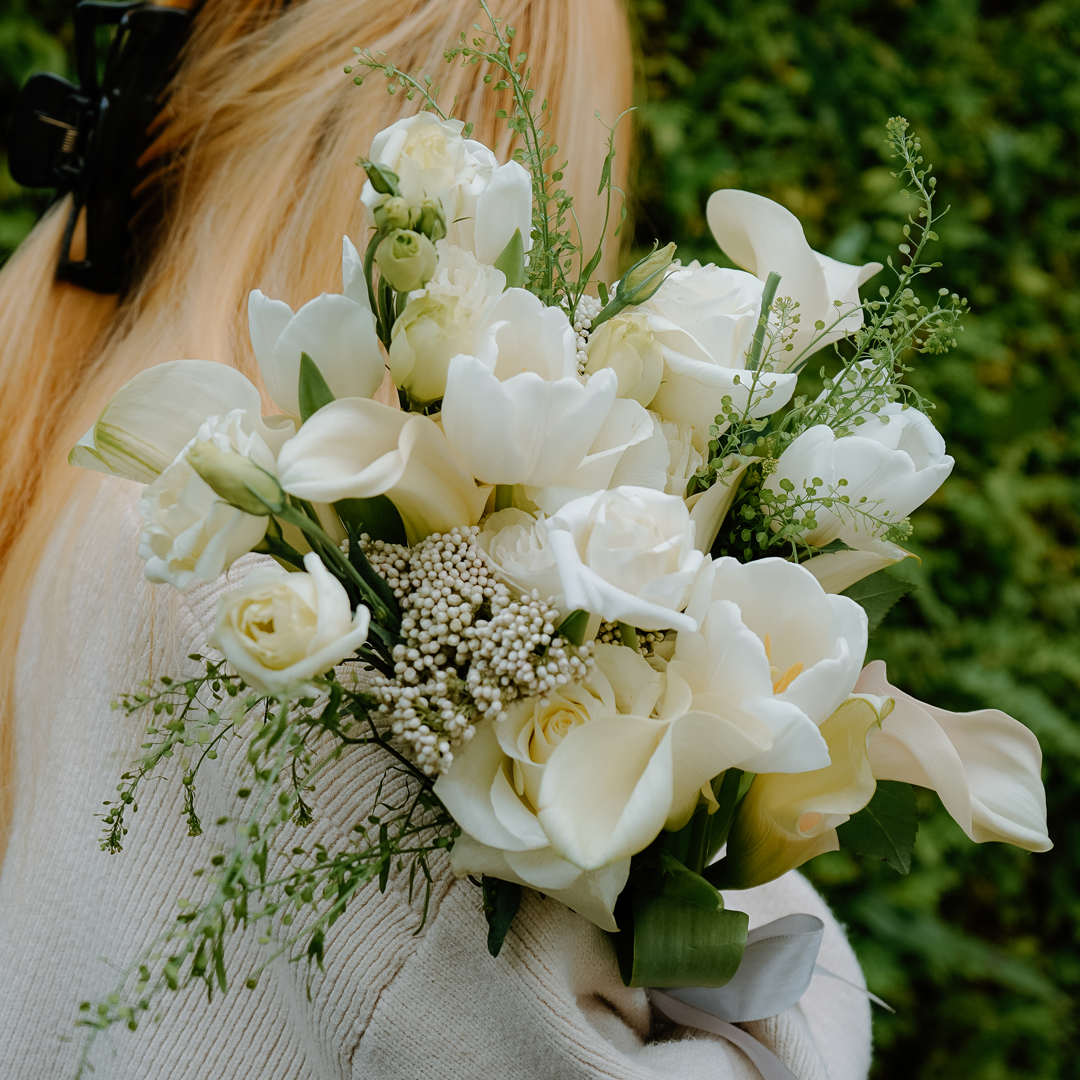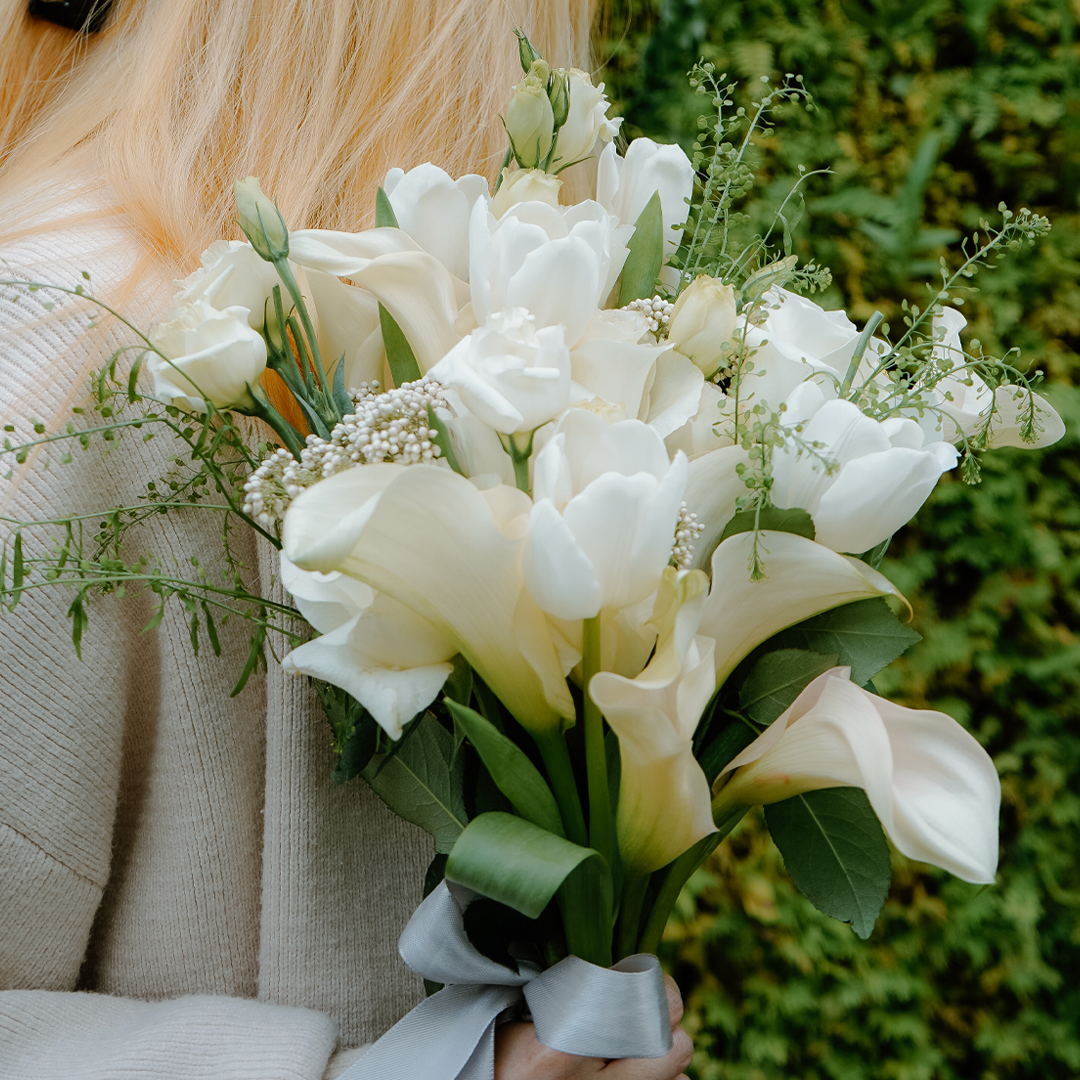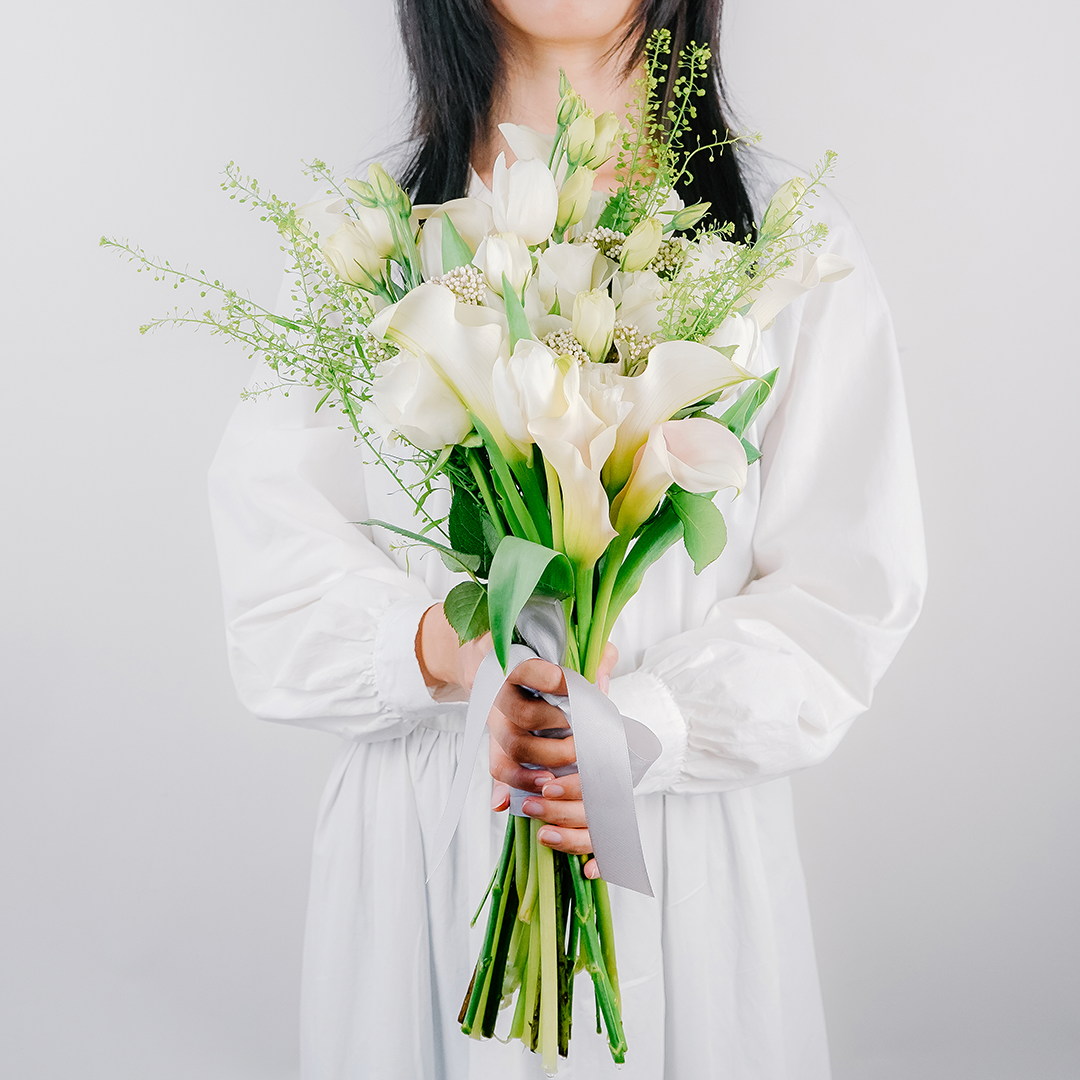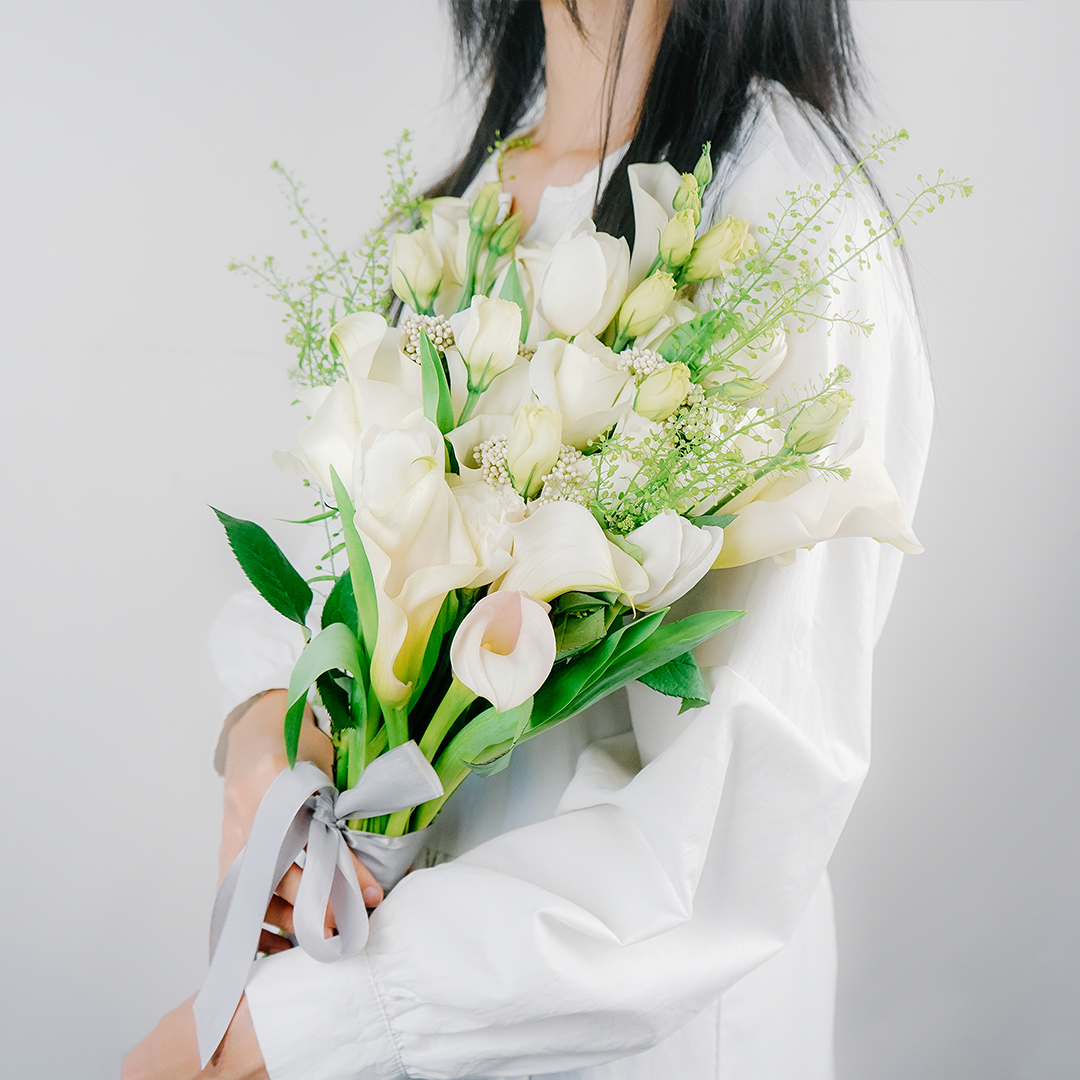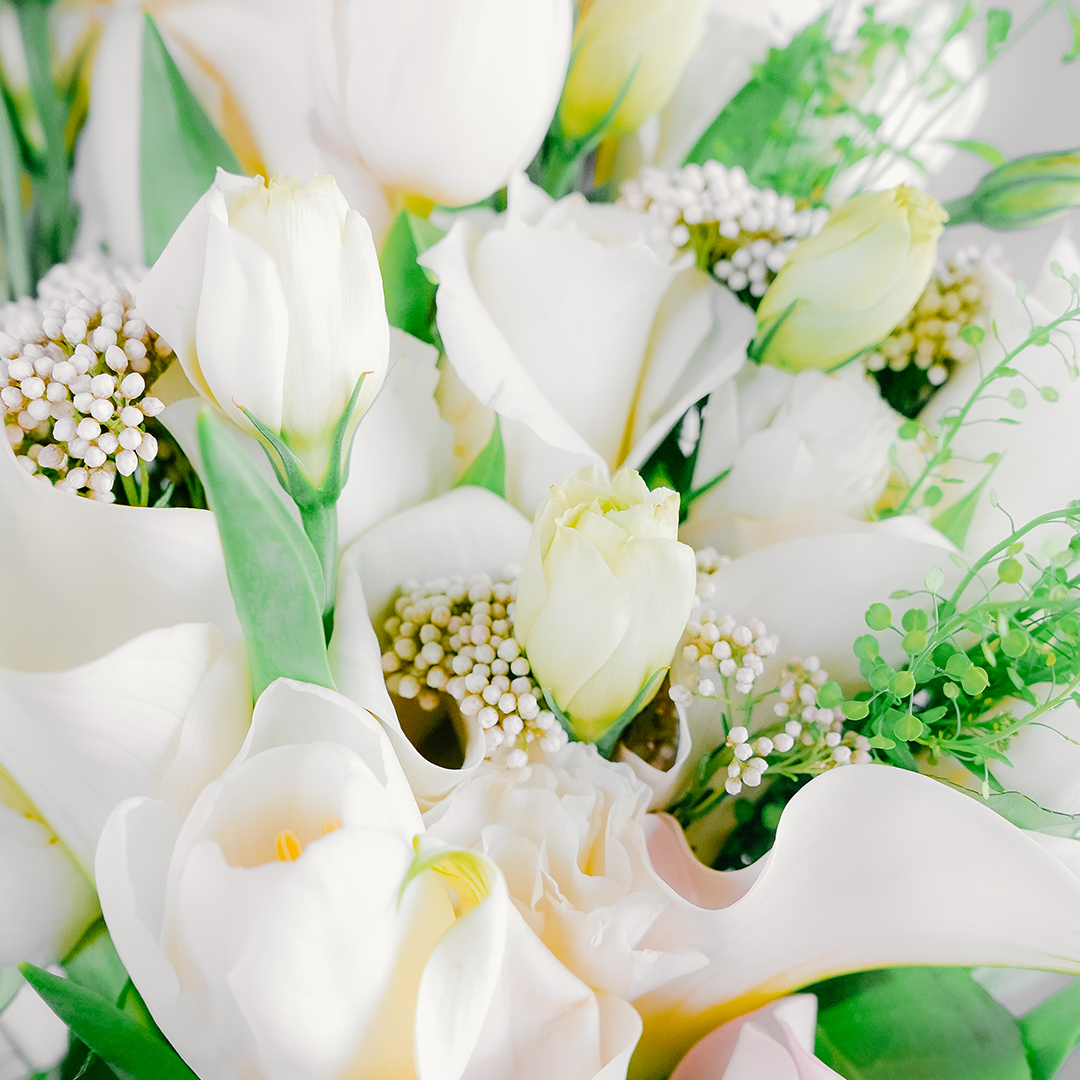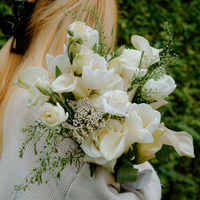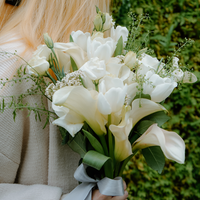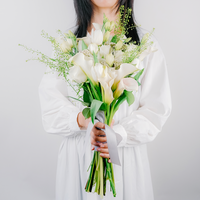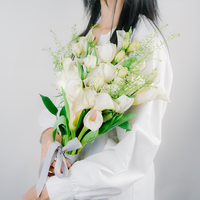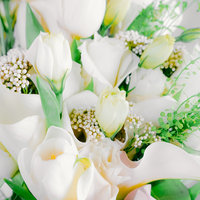 With blooming lilies in the sunlight, 'Devoted, Forever' represents a special type of love that will never expire. Touch the heart of your dearest! This timeless bouquet and arrangement will never fail to express your undying love for your beloved, and the purity of the affection you both will continue bringing in years to come. 

Flower Types: Calla Lilies, Tulips, White Roses, Rice Flower, Green Bell and Eustoma.
All of our flowers are subject to availability. As with all natural products, the flowers may vary slightly in color.