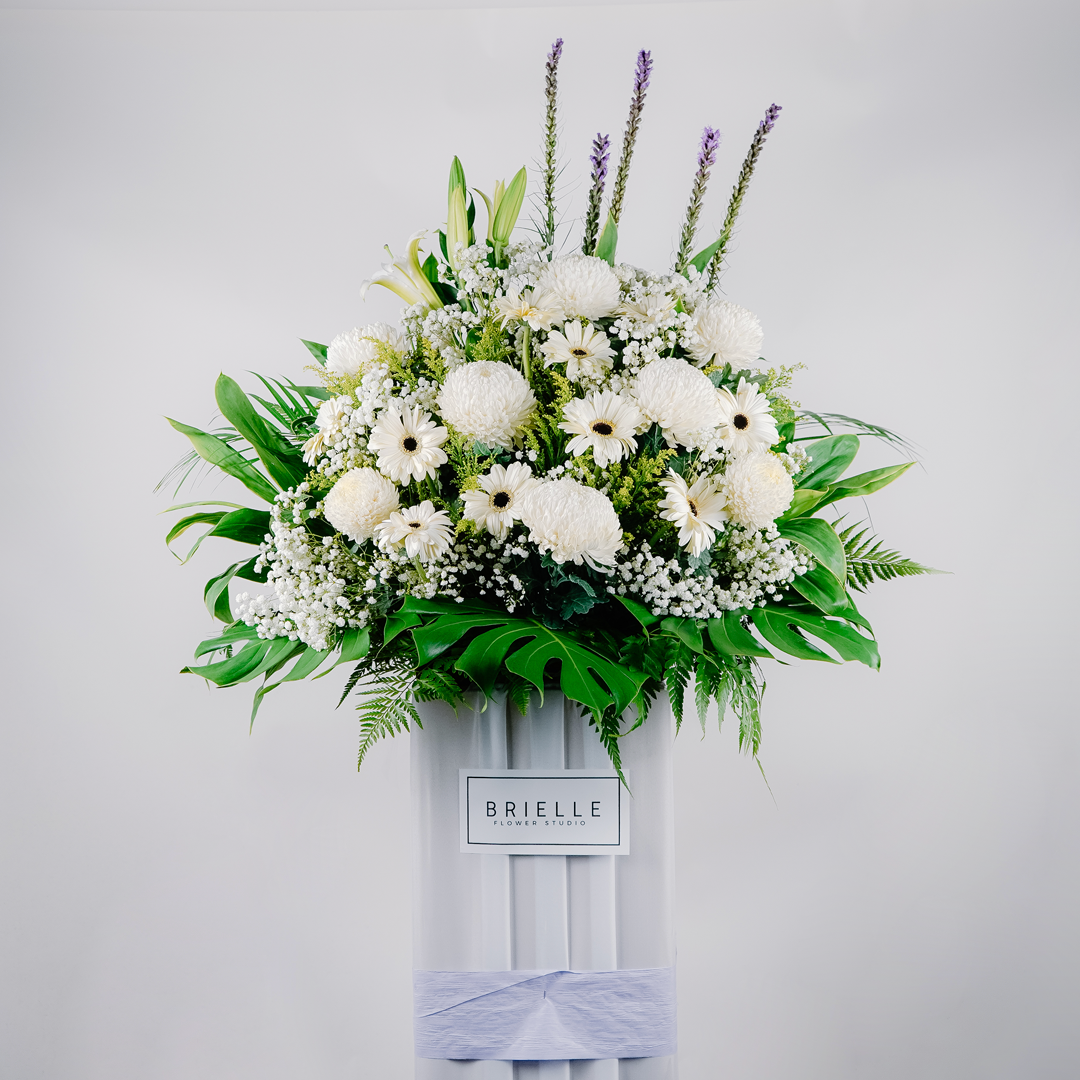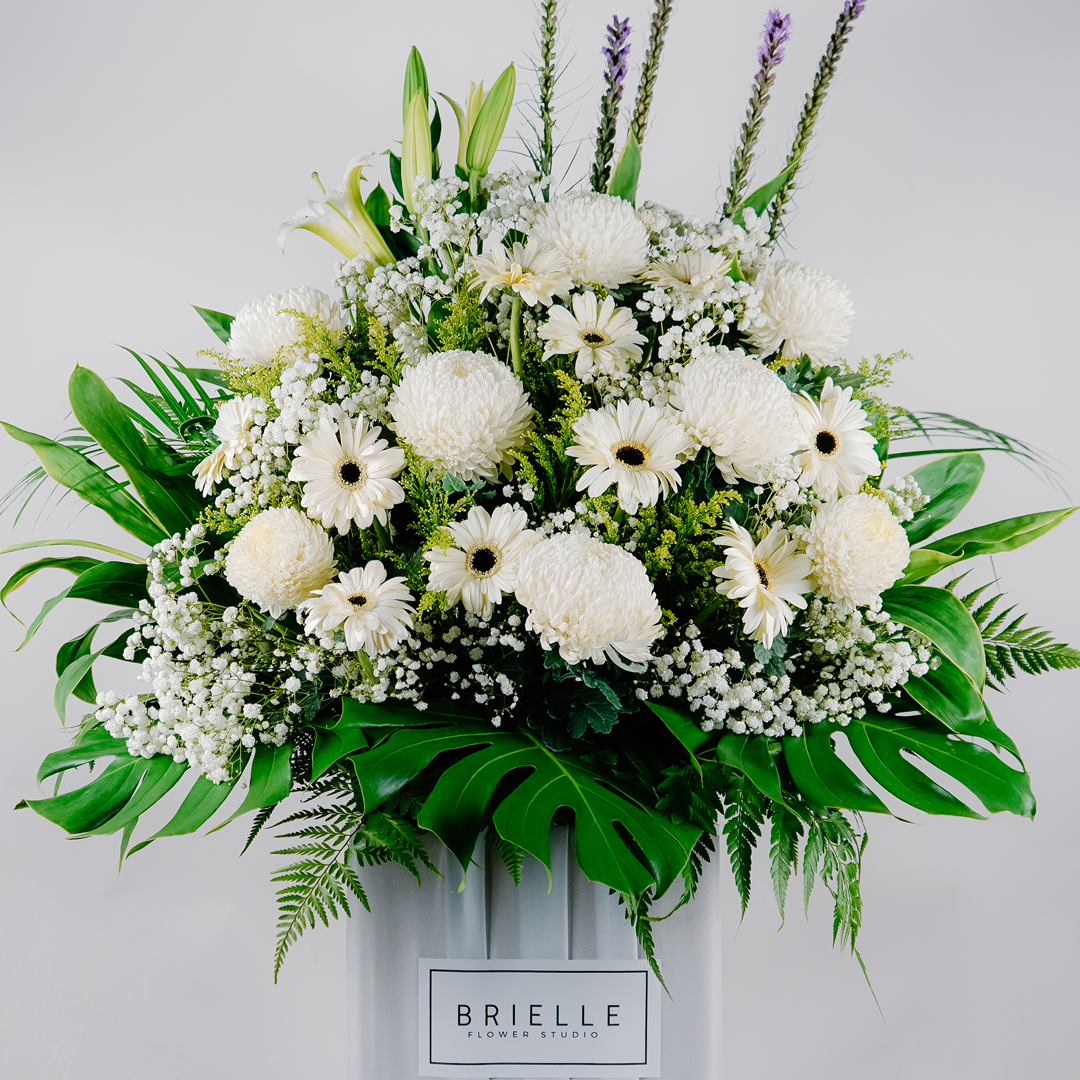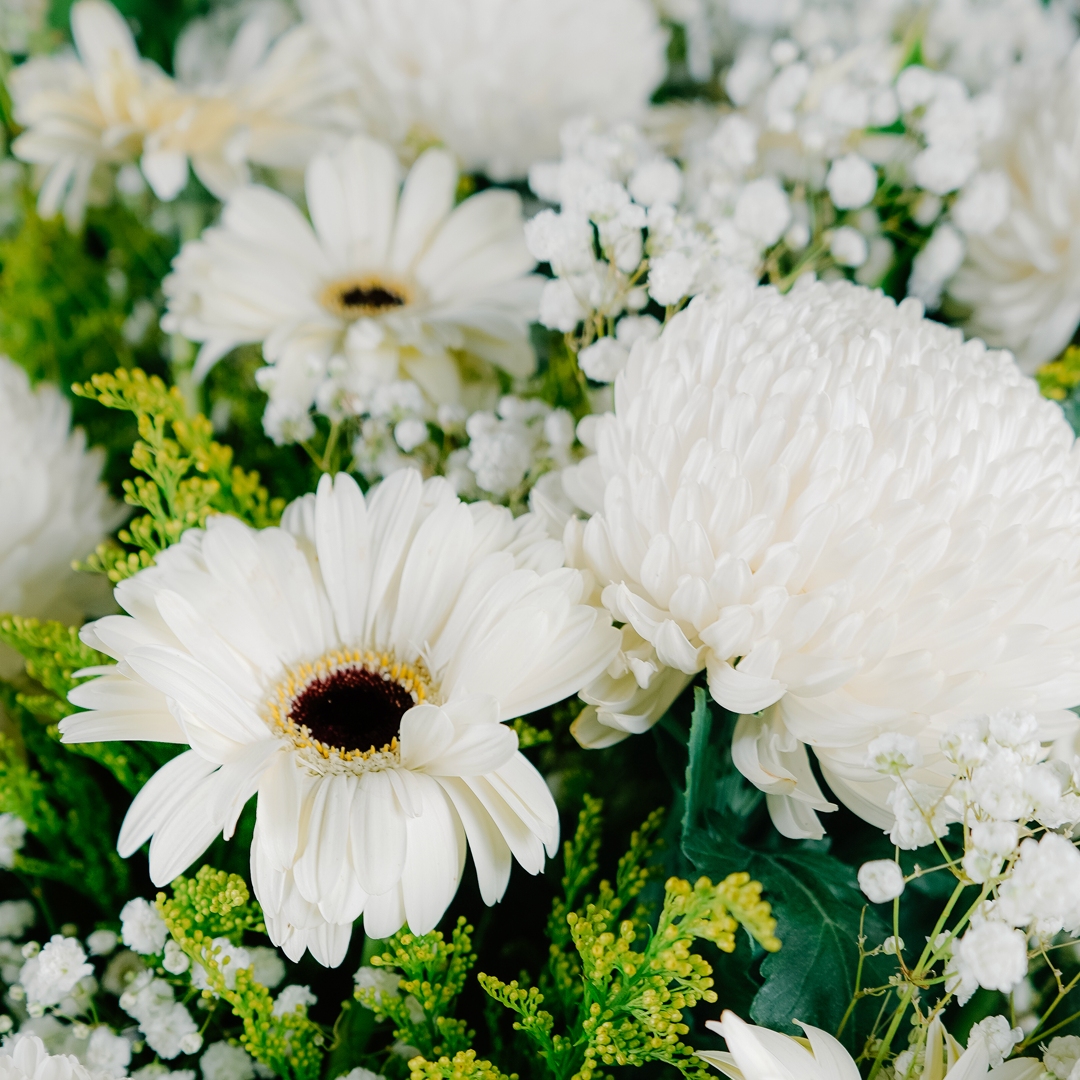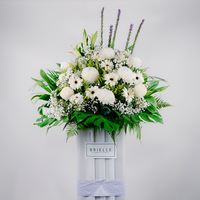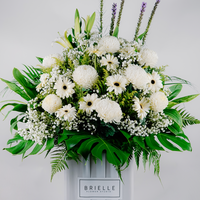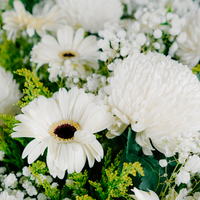 The gentle fragrance of Eternal Memories envelops those who surround it, providing a sense of calm and serenity. It stands as a beautiful symbol of ever-lasting remembrance, offering heartfelt condolences, comfort and strength to the bereaved even as grief awakens.
Flower Types: Liatris, White Sunlight, White Gerbera, Baby's Breath, Monstera, Codyline, Palm Leaf, Johor Fern
All of our flowers are subject to availability. As with all natural products, the flowers may vary slightly in color.