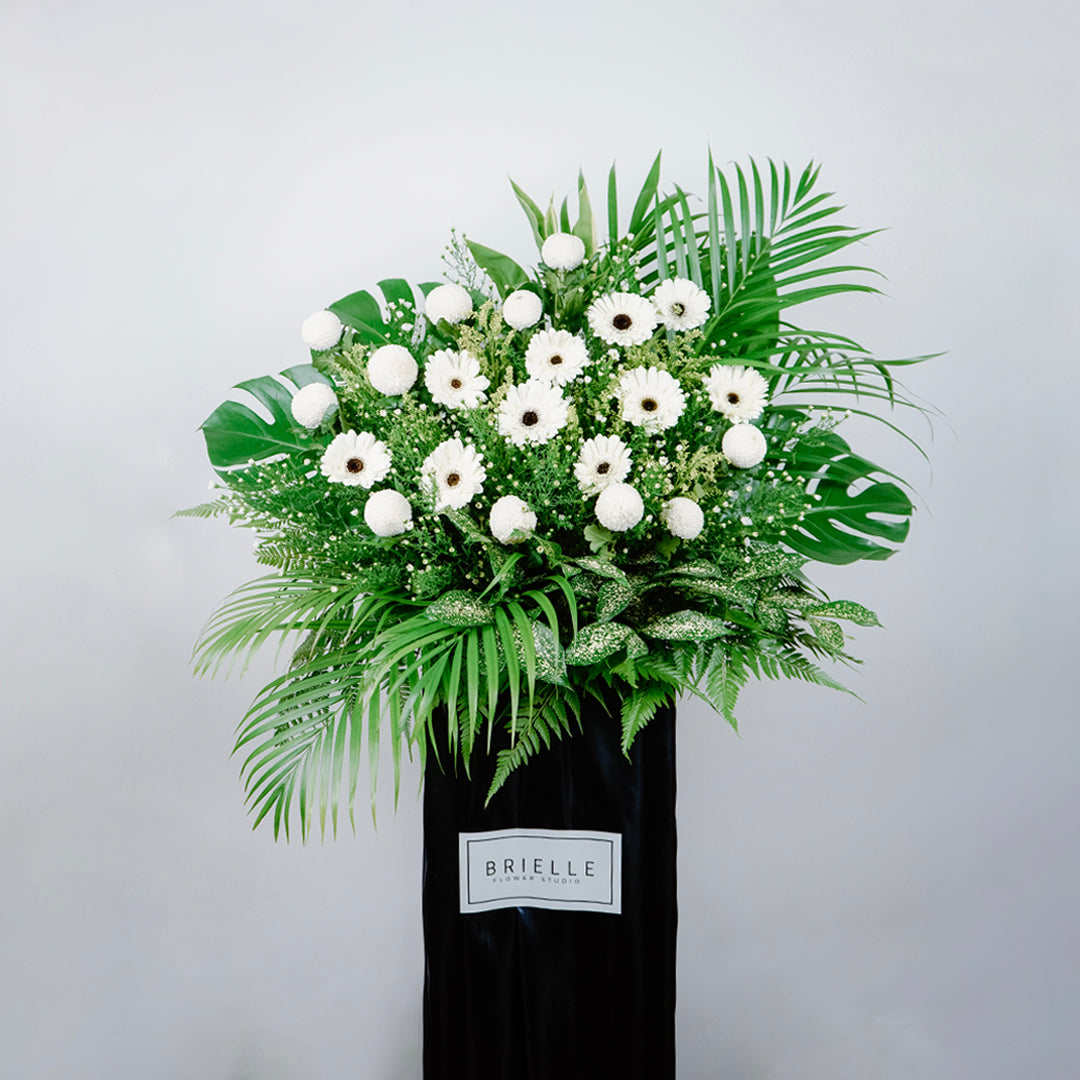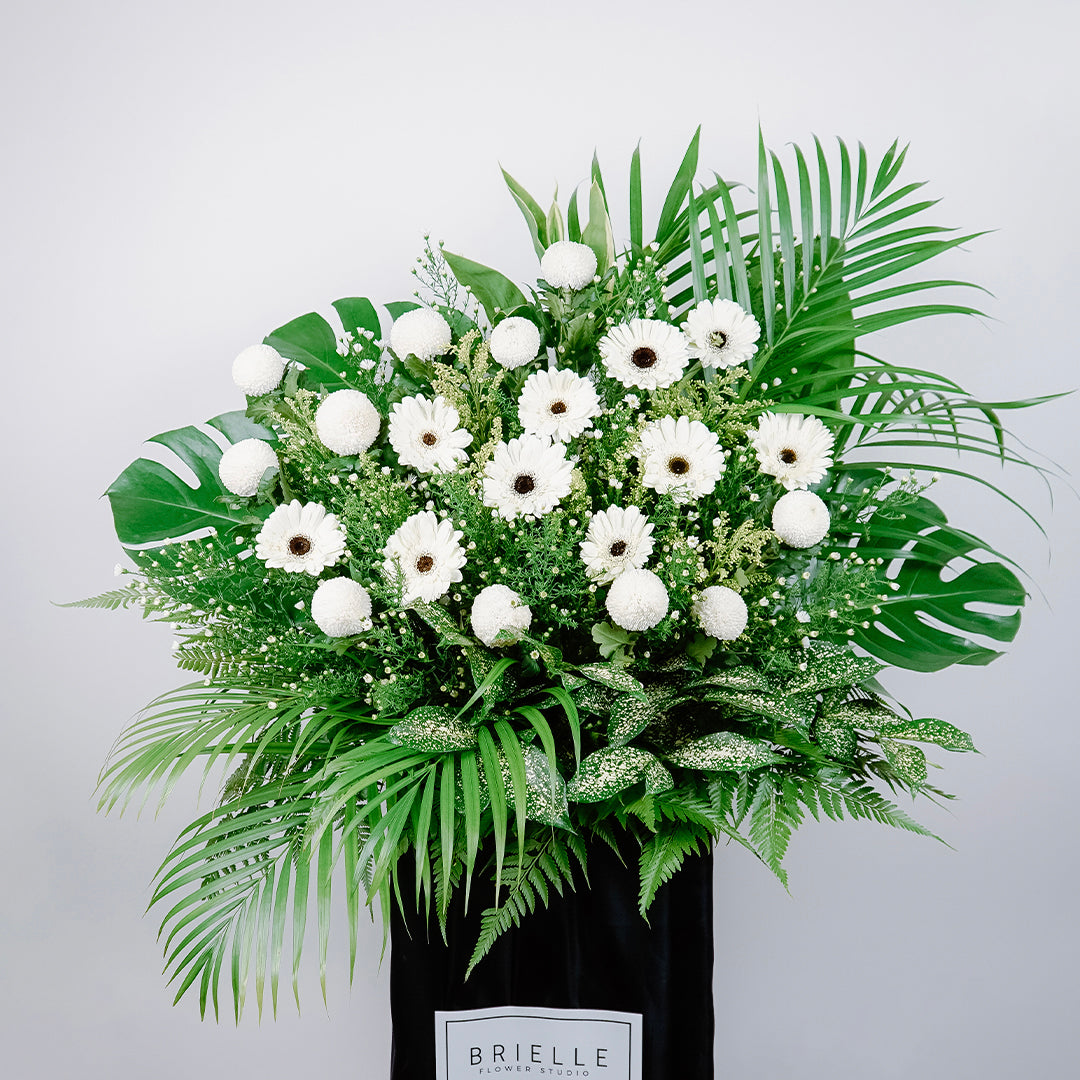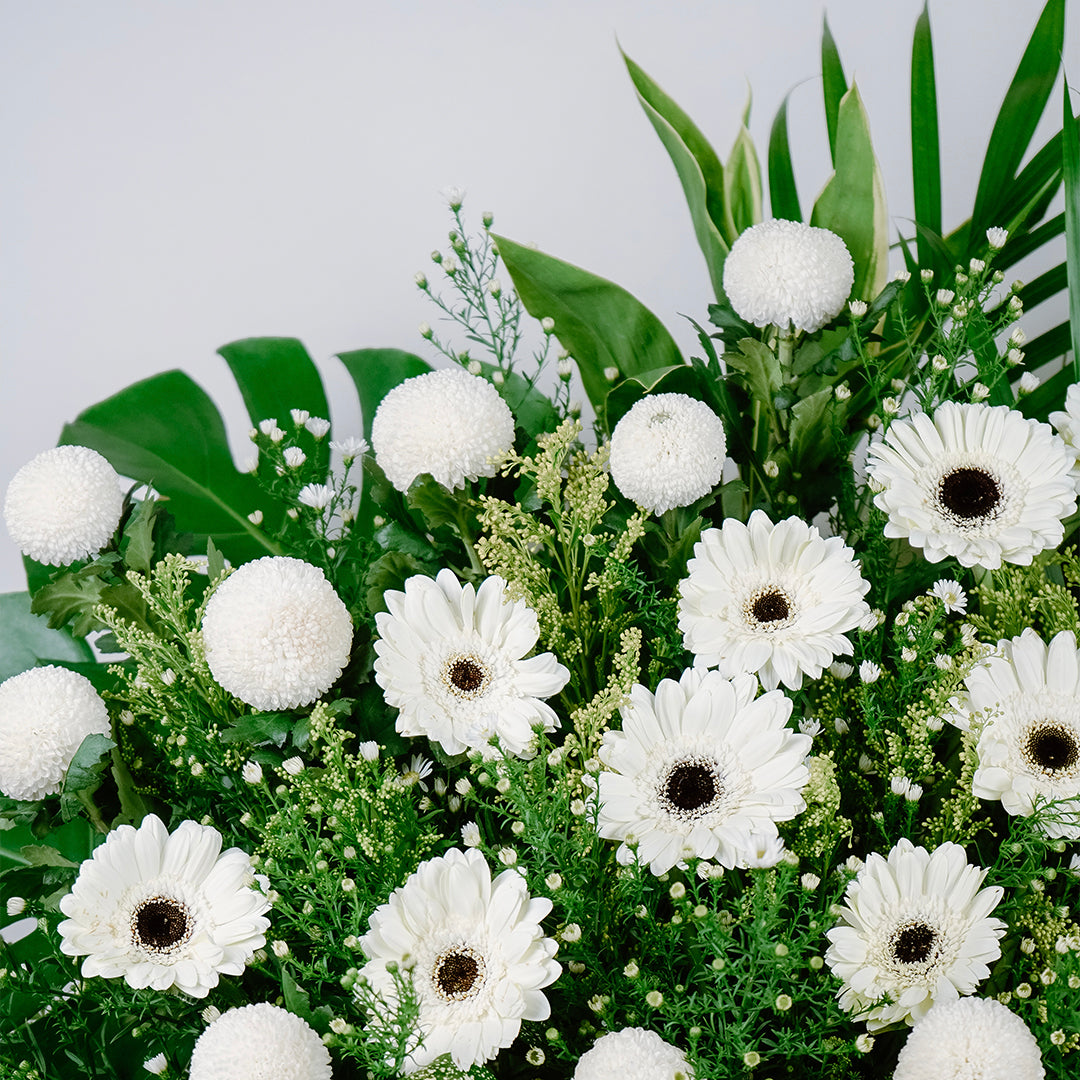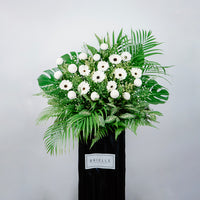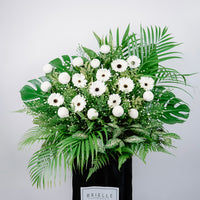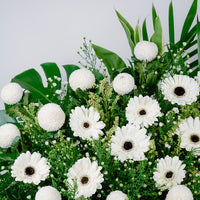 The soft white and green flowers are a touching tribute to show your sympathy, and can be displayed at funerals or sent as a symbol of sincerity.
Flower Types: White Gerbera, White Chrysanthemum, Yellow and White Phoenix, Japan Bamboo, Monstera and Palm Leaf.
Dimensions: 140cm - 170cm
All of our flowers are subject to availability. As with all natural products, the flowers may vary slightly in color.