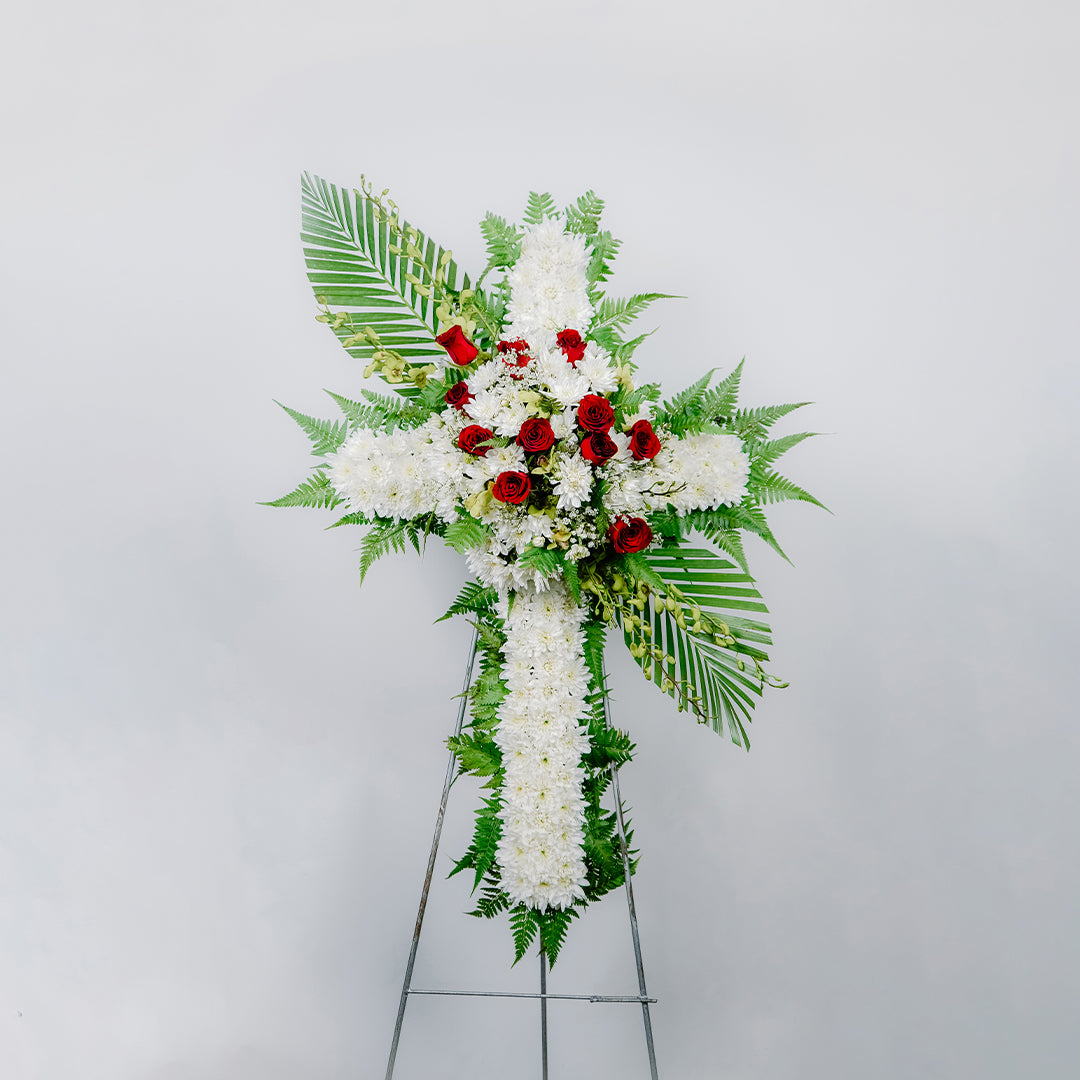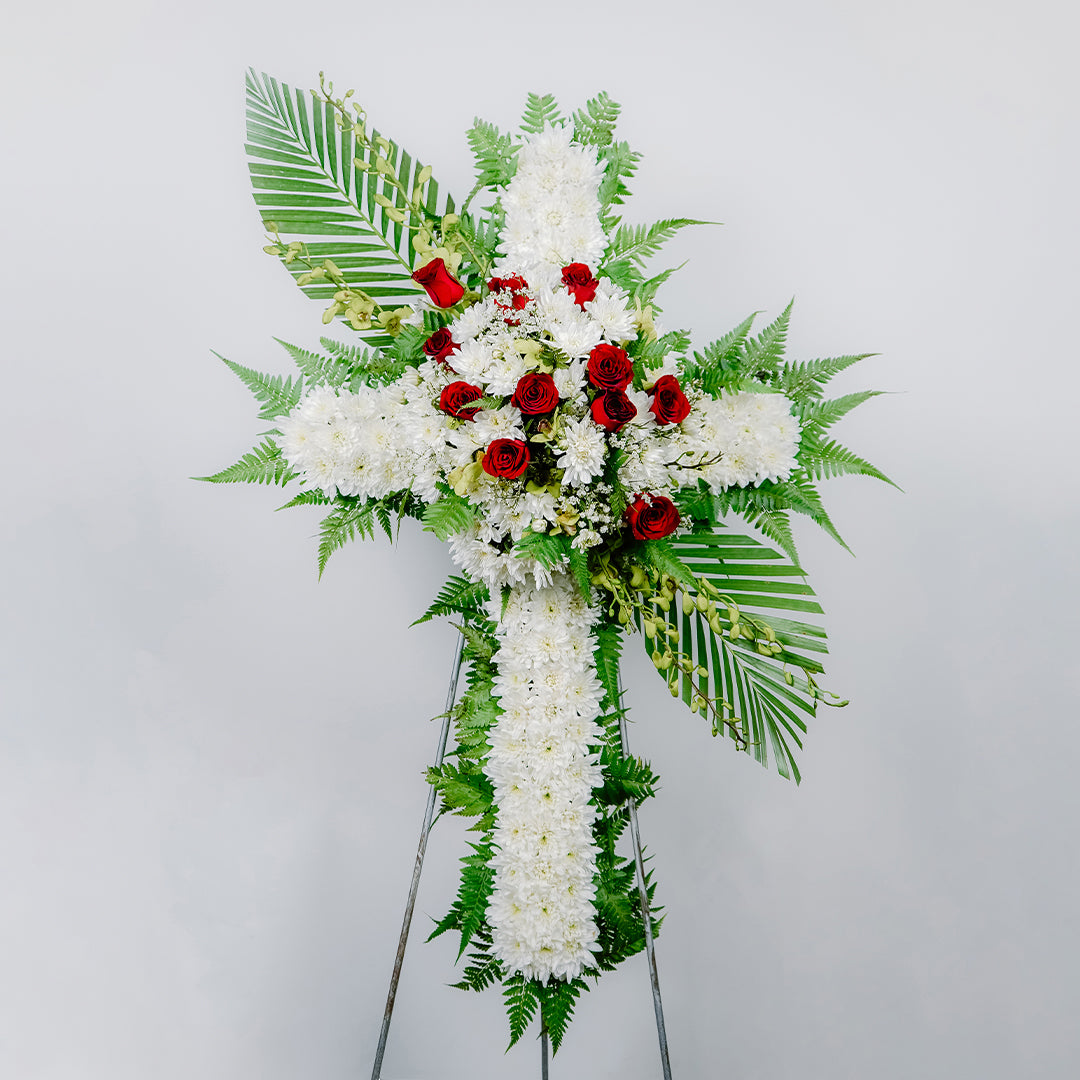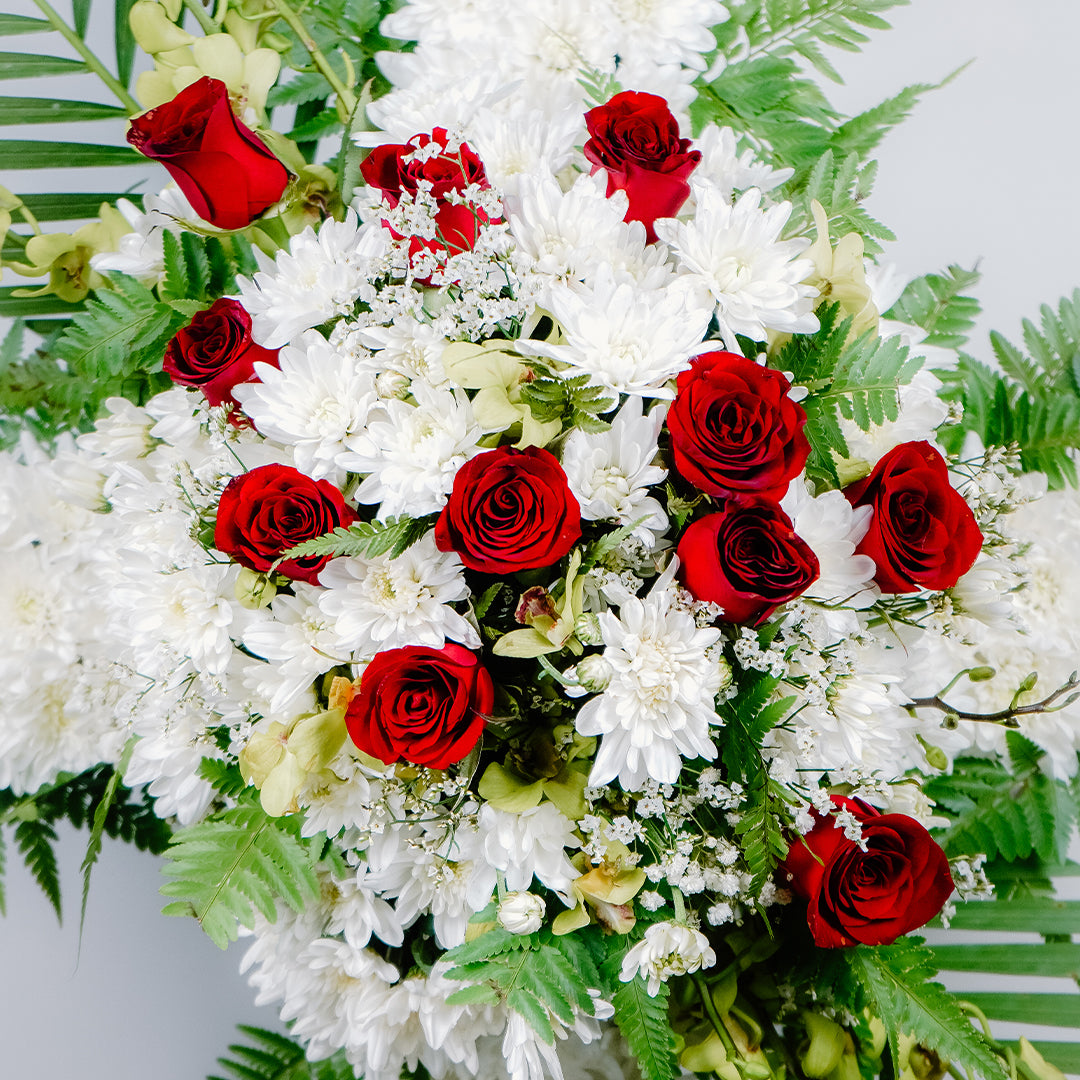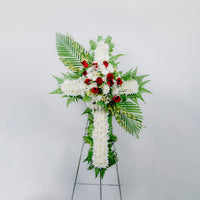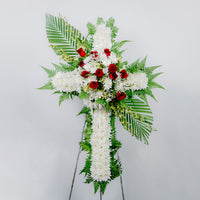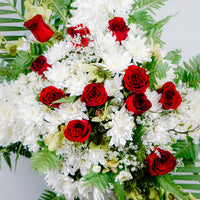 The Faith Condolence Cross Stand is handcrafted with Roses and Chrysanthemum. This selection of bright blooms conveys your peace-filled thoughts while the greenery brings calming aura that offer graceful solace.
Flower Types: Red Rose, White Chrysanthemum, Orchid, Baby Breath, Johor Fern and Palm Leaf.
Dimensions: 140cm - 170cm
All of our flowers are subject to availability. As with all natural products, the flowers may vary slightly in color.