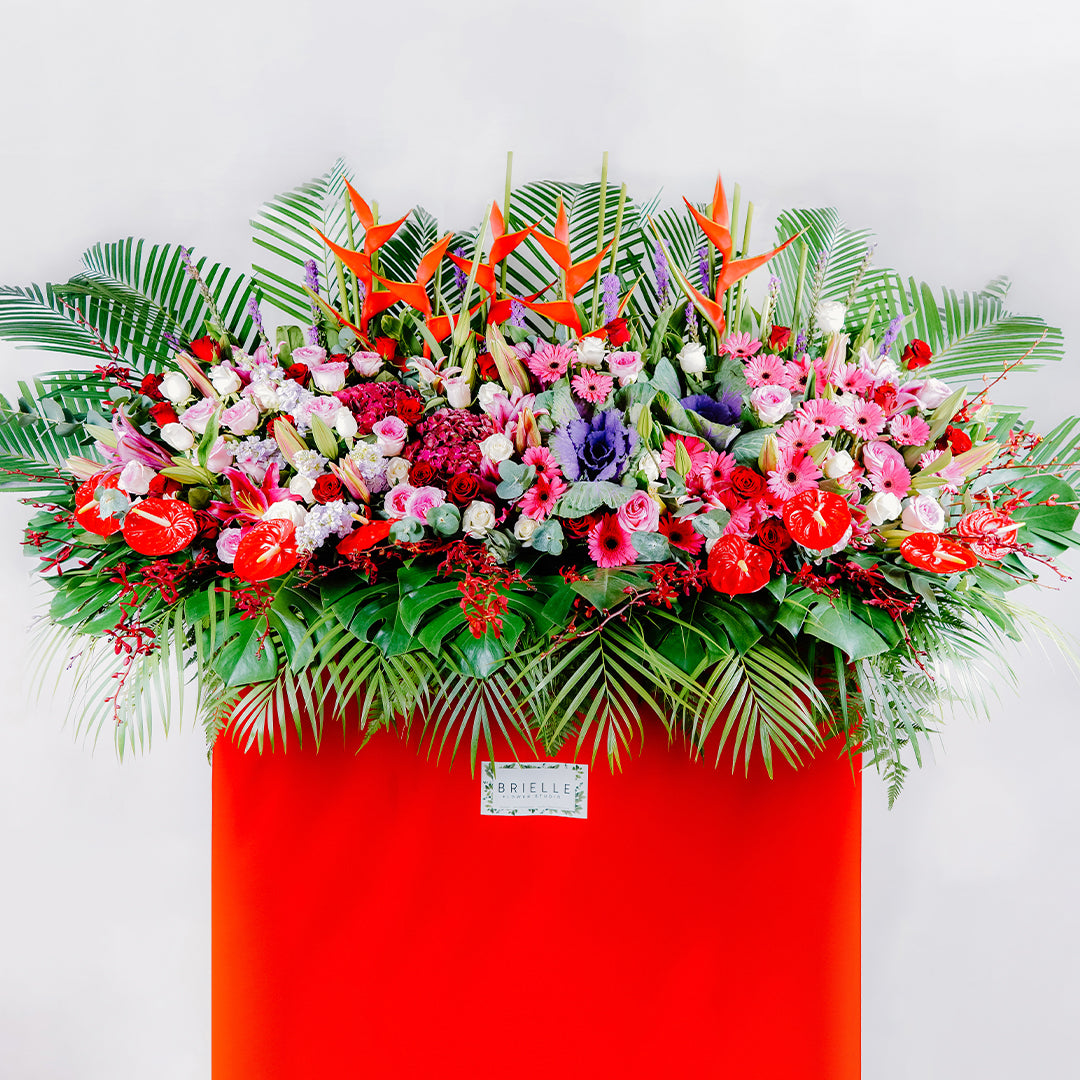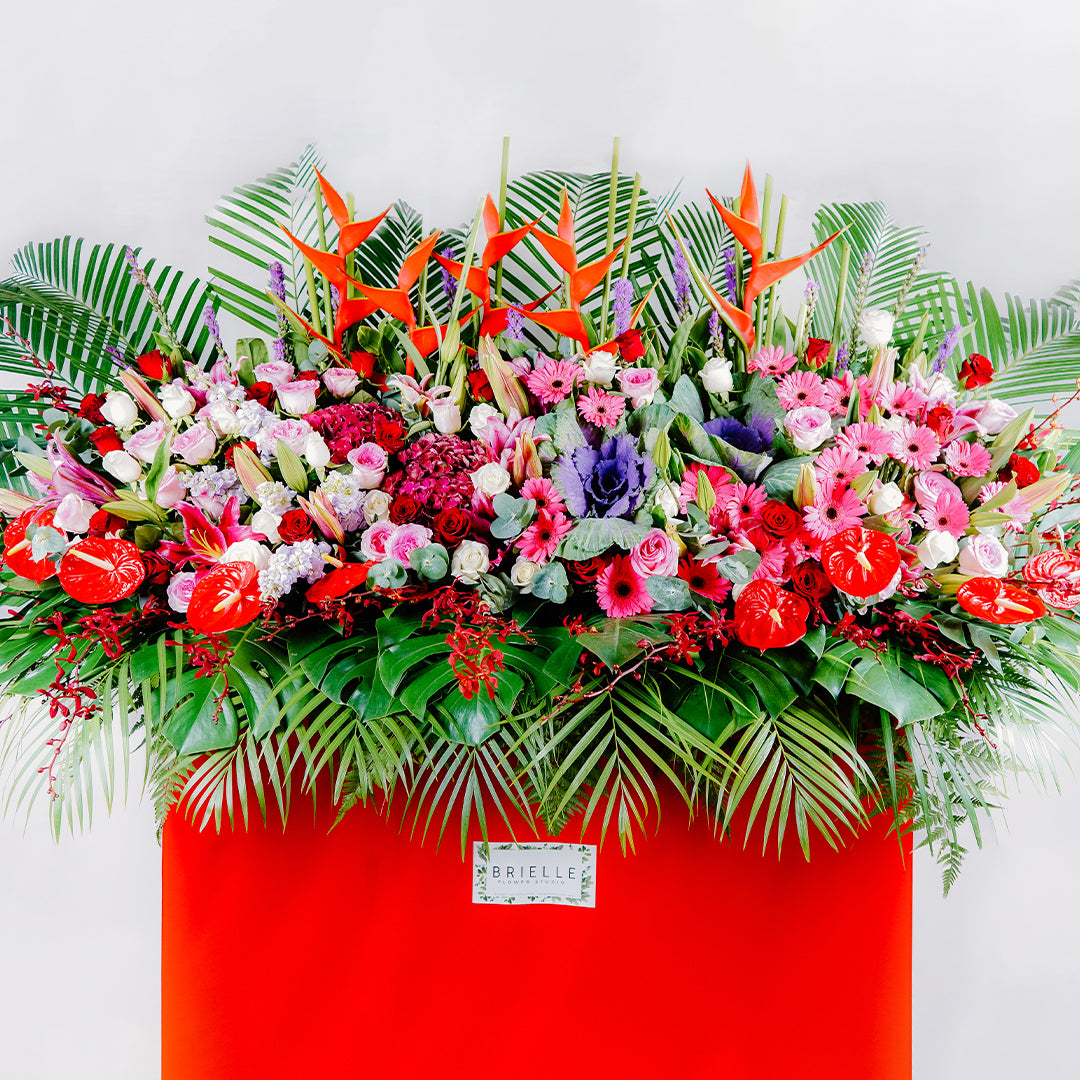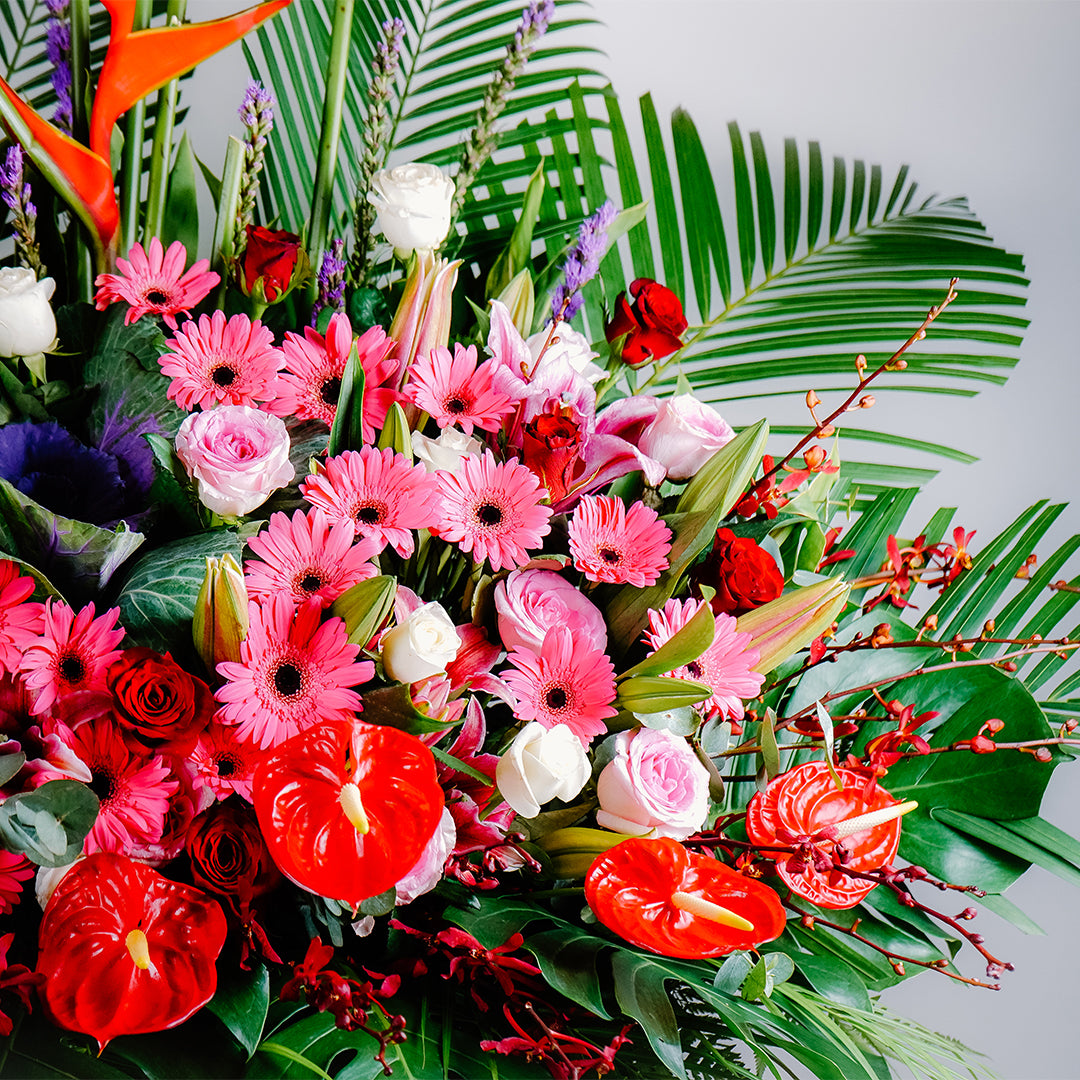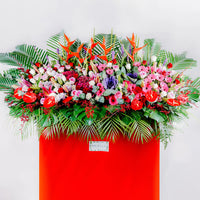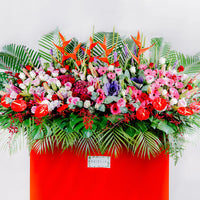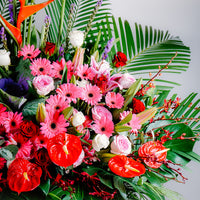 Flourishing with Abundance 发发发
A delightful floral stand arranged in flourishing red and pink hues creates an unforgettable statement of beauty. These exceptional blooms are bound to convey your admiration and respect to any individual you're sending it to. The brilliance of this marvellous 发发发 creation will unquestionably bring joy and huat into your recipient's life. This eye-catching piece stands out in any room and will be sure to leave the receiver with bold wishes for their future projects.

Flower Types: Blazing Stars, White, Pink and Red Roses, Heliconia, Maroon Hydrangea, Matthiola Lilac, Mokara, Pink Rose, Pink Gerbera, Brassica, Pink Lily, Anthurium, Johor Fern, Monstera and Palm Leaf.
Dimensions: 140cm - 170cm
All of our flowers are subject to availability. As with all natural products, the flowers may vary slightly in color.