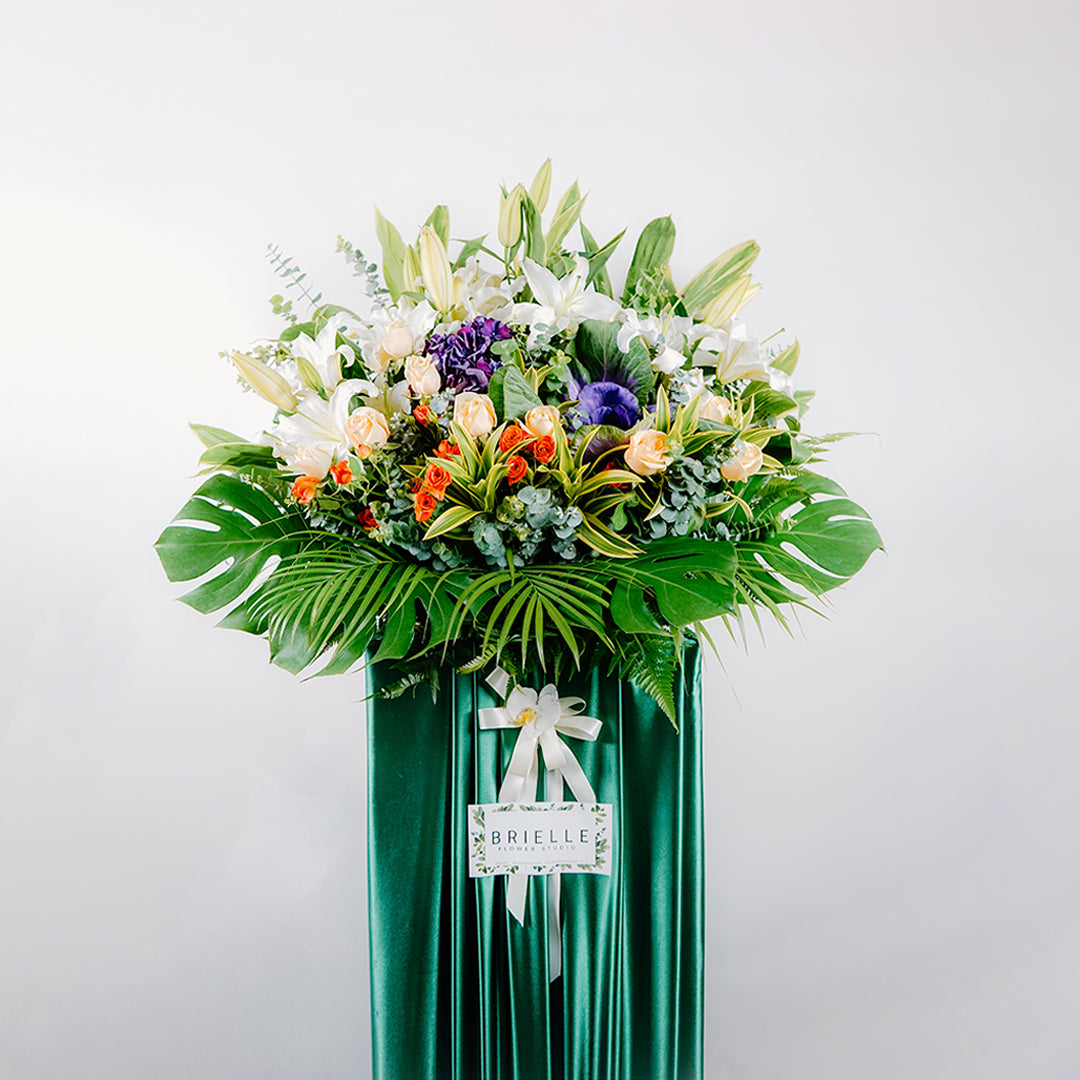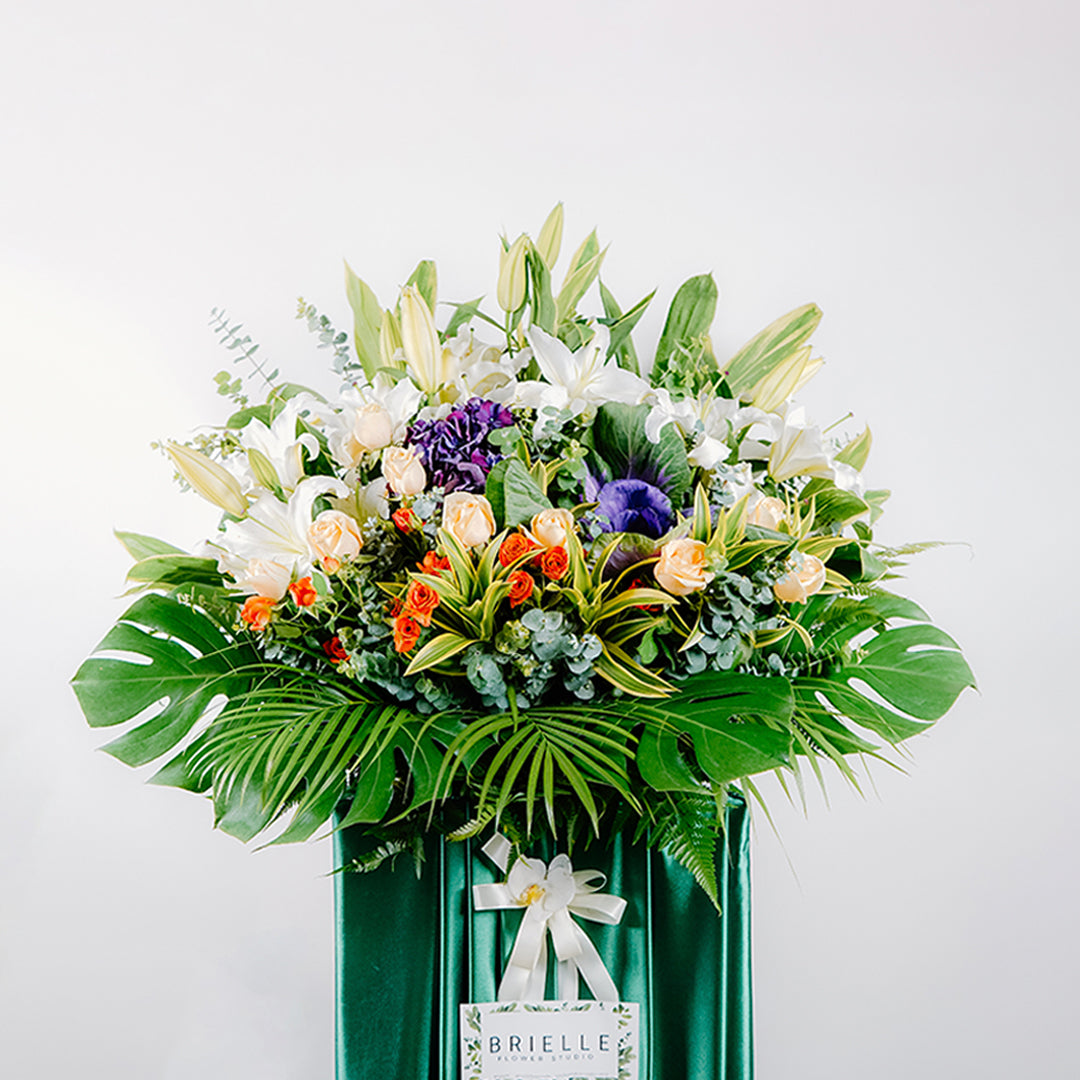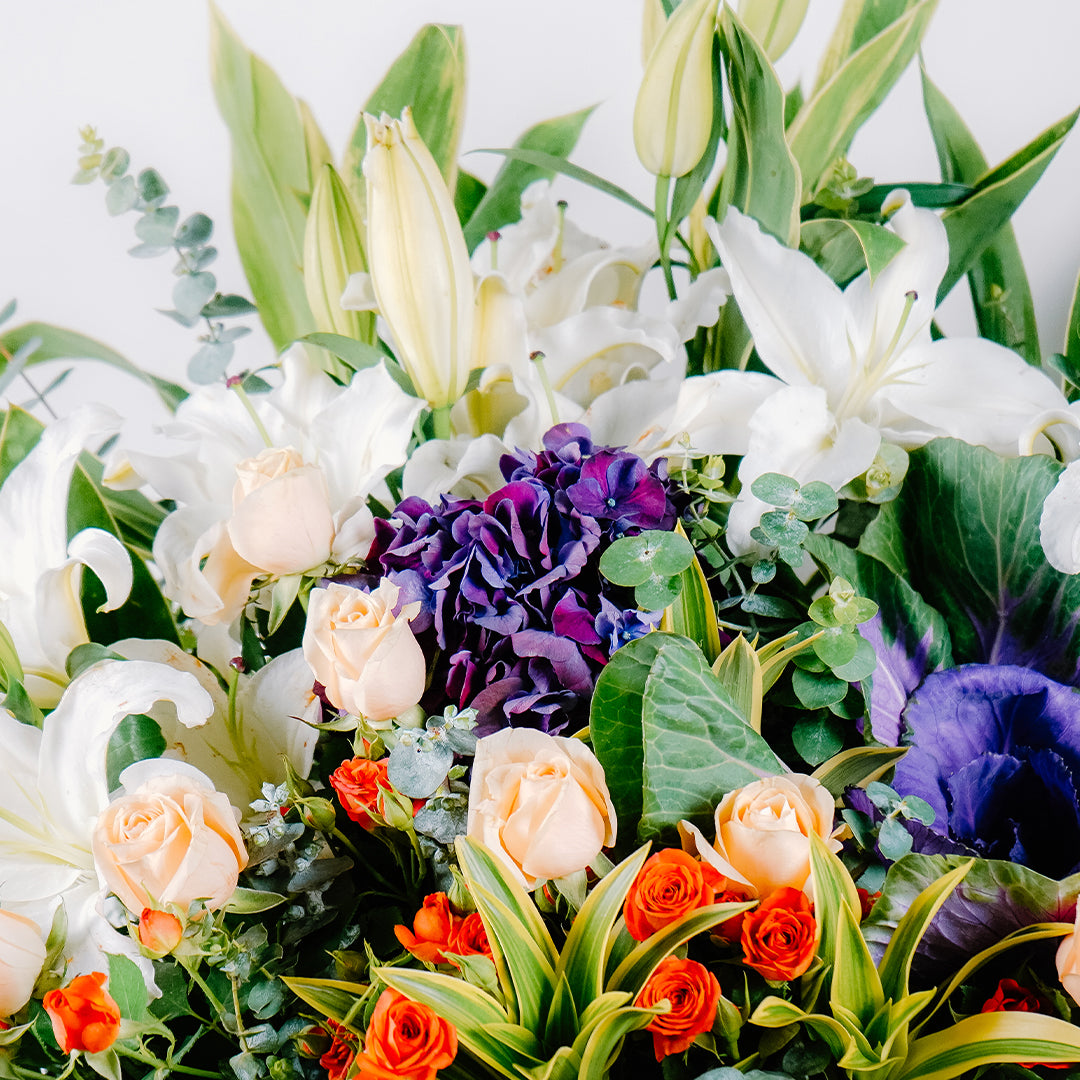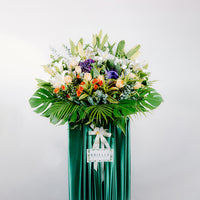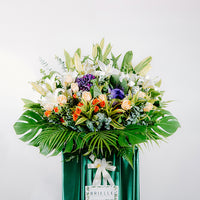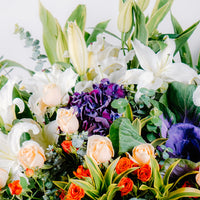 The beauty, warmness, and unique qualities of each flower come together in a collective composition to bring you a Garden of Grace during tough times. The serene gesture serves as an comforting way to remember someone while honoring their memory through soft petals and vibrant blooms.

Flower Types: Champagne Rose, Orange Rose Spray, Purple Hydrangea, Brassica, White Lily, Song of India, Cordyline, Eucalyptus, Monstera and Palm Leaf.
Dimensions: 140cm - 170cm
All of our flowers are subject to availability. As with all natural products, the flowers may vary slightly in color.