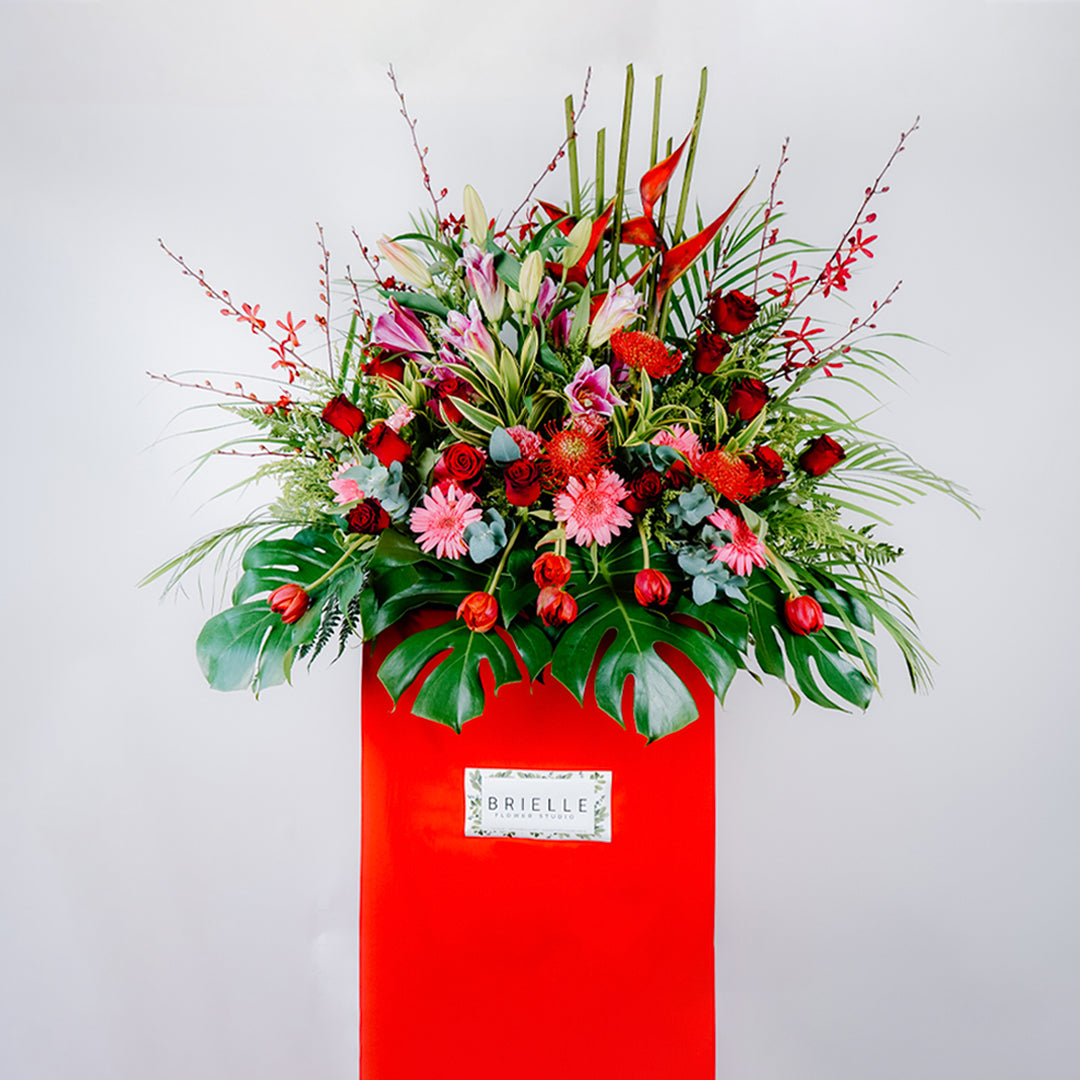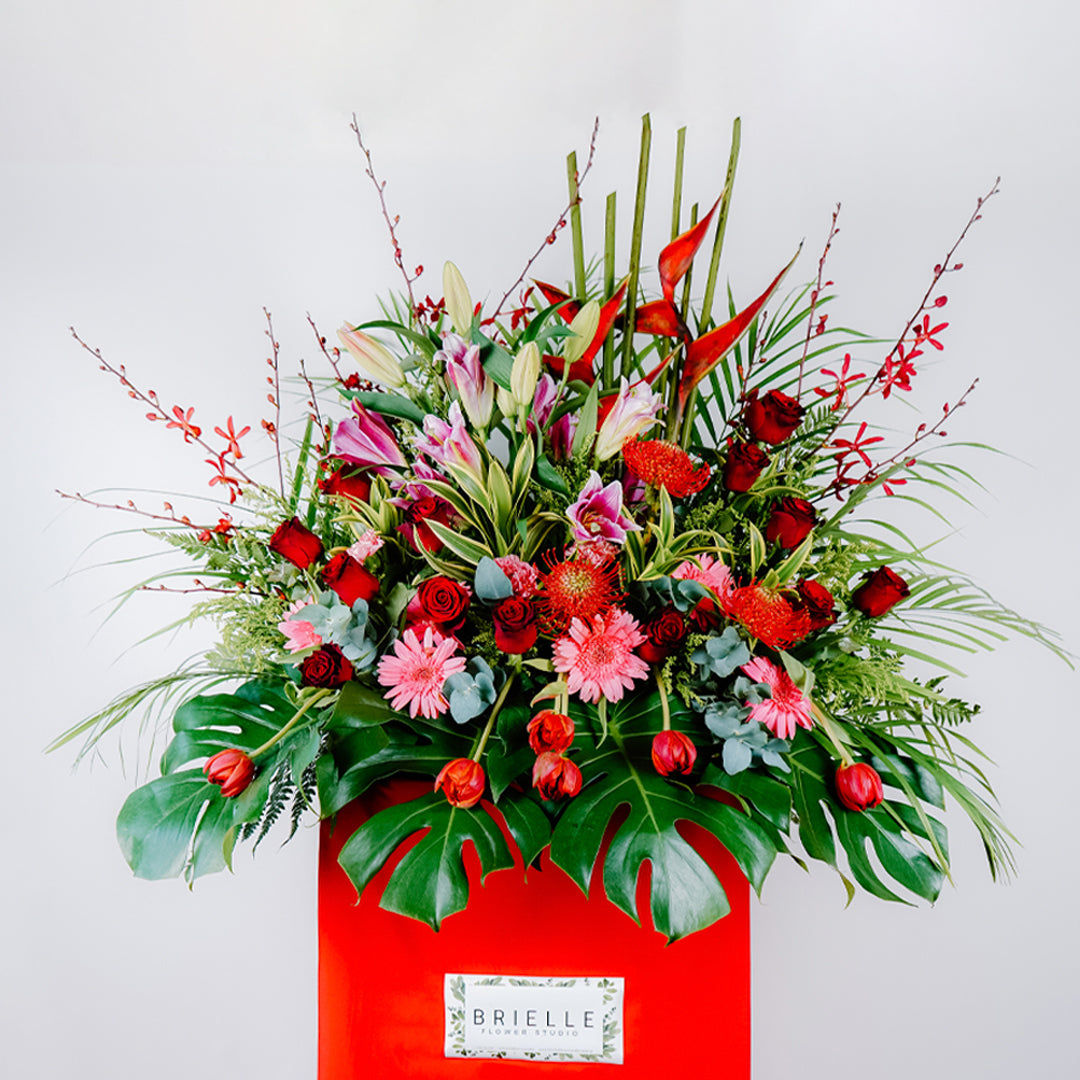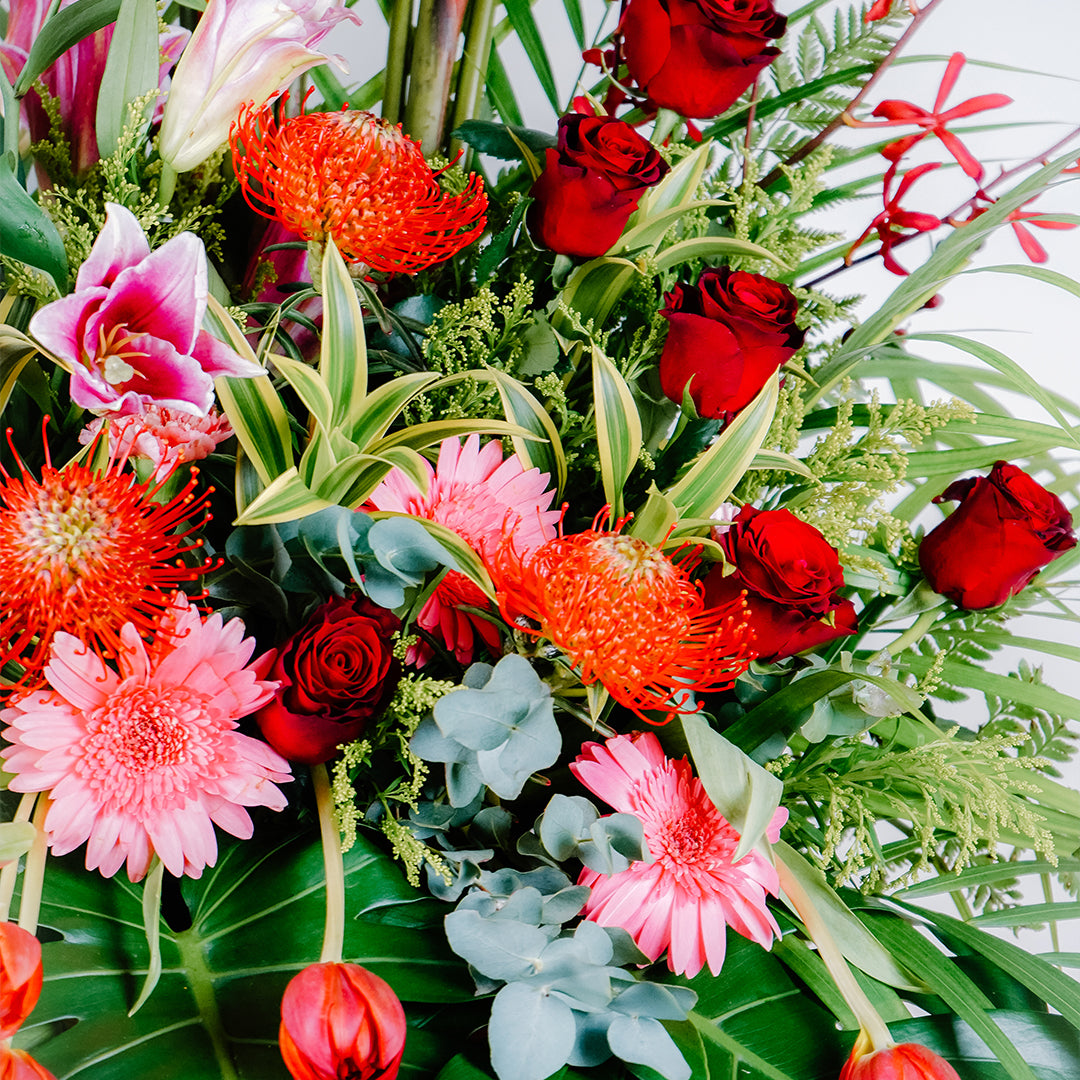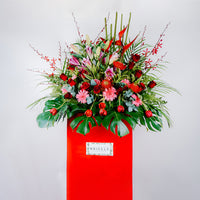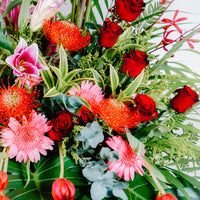 It's the perfect way to start the day: a flower stand bursting with beauty, rhythm and color. Every petal of these magnificent blooms holds a promise of prosperity, bright success and an abundance of joy bringing a Garden of Prosperity.

Flower Types: Red Rose, Pink Gerbera, Pink Tulip, Heliconia, Mokara, Scarlet Ribbon, Gold Phoenix, Pink Lily, Song of India, Johor Fern, Monstera and Palm Leaf.

Dimensions: 140cm - 170cm
All of our flowers are subject to availability. As with all natural products, the flowers may vary slightly in color.