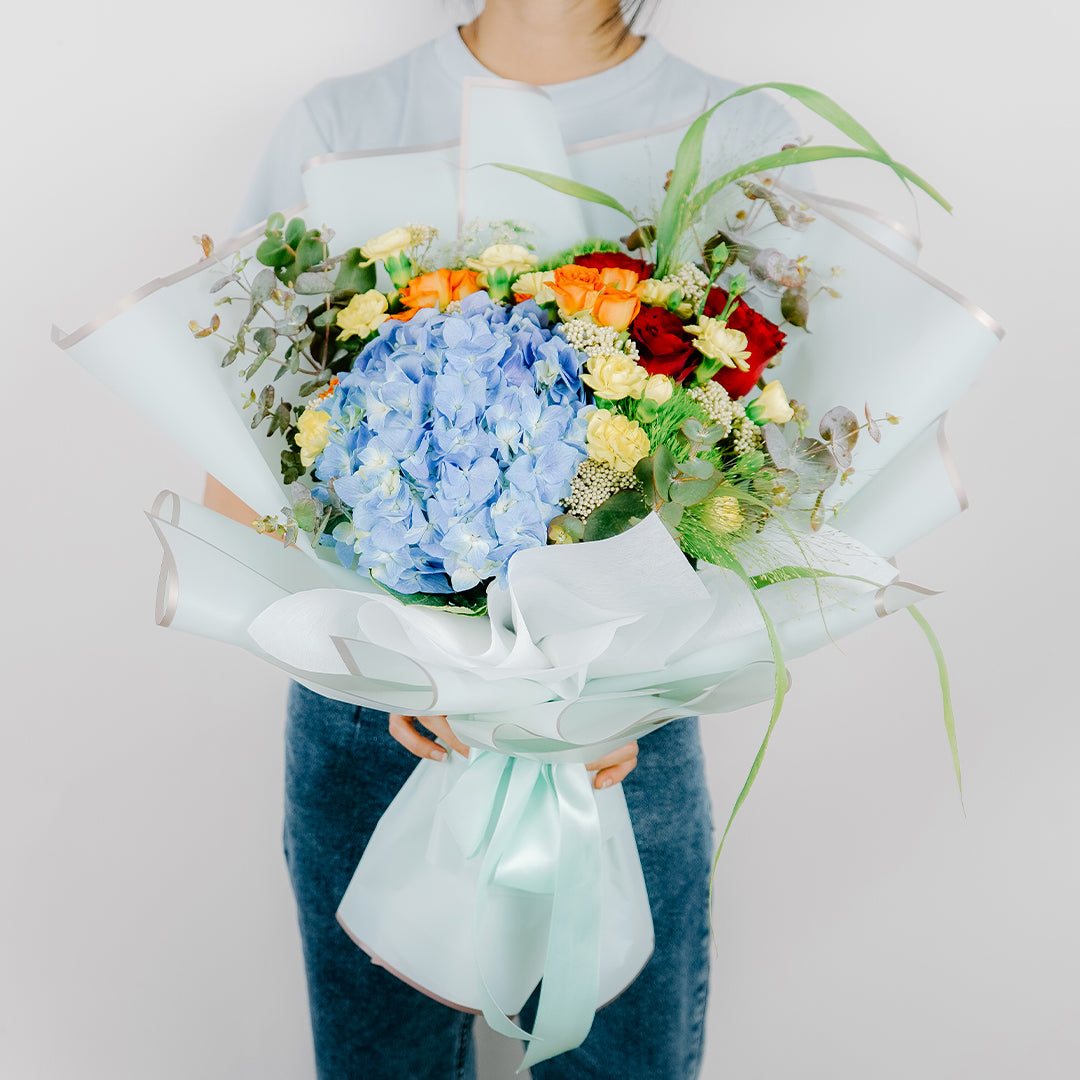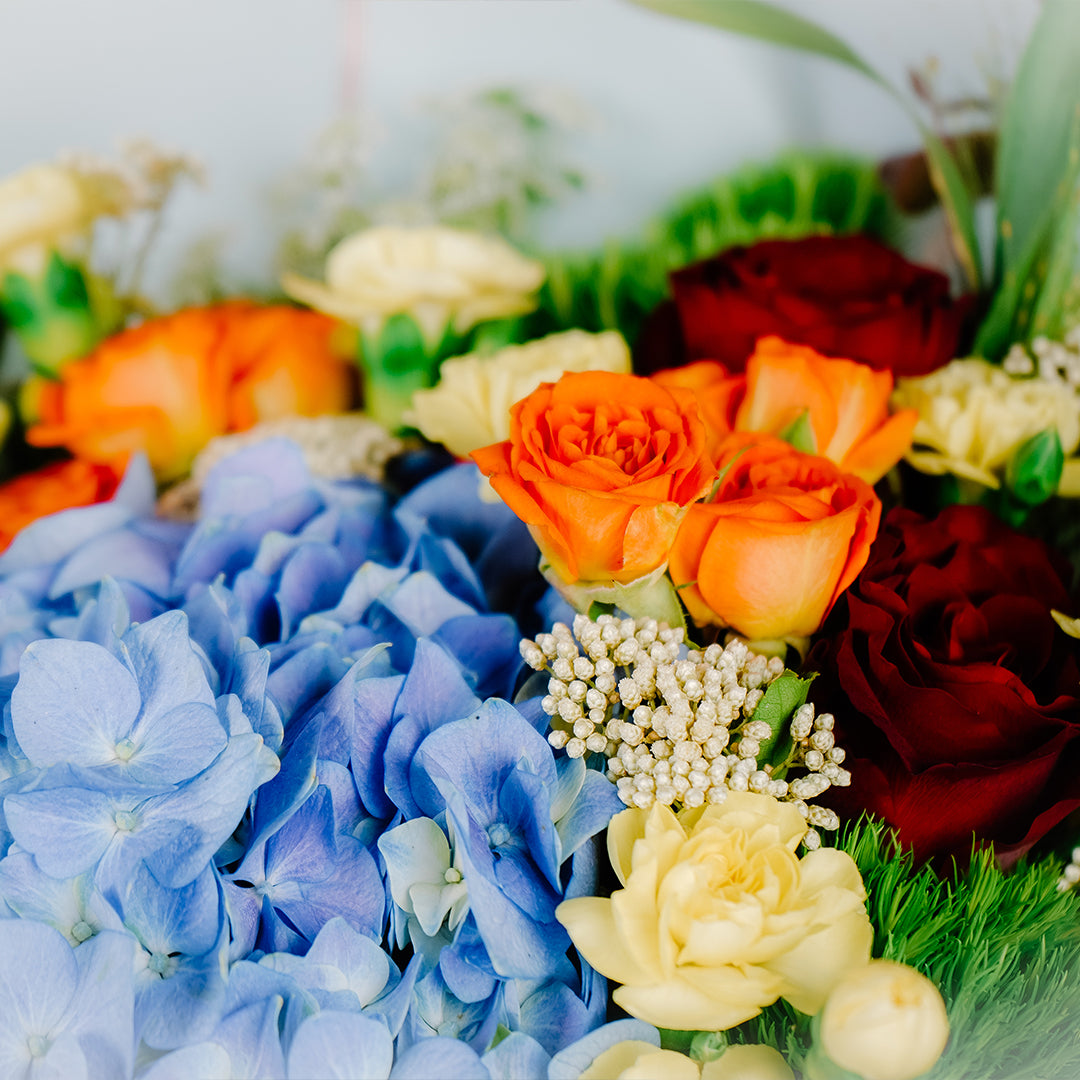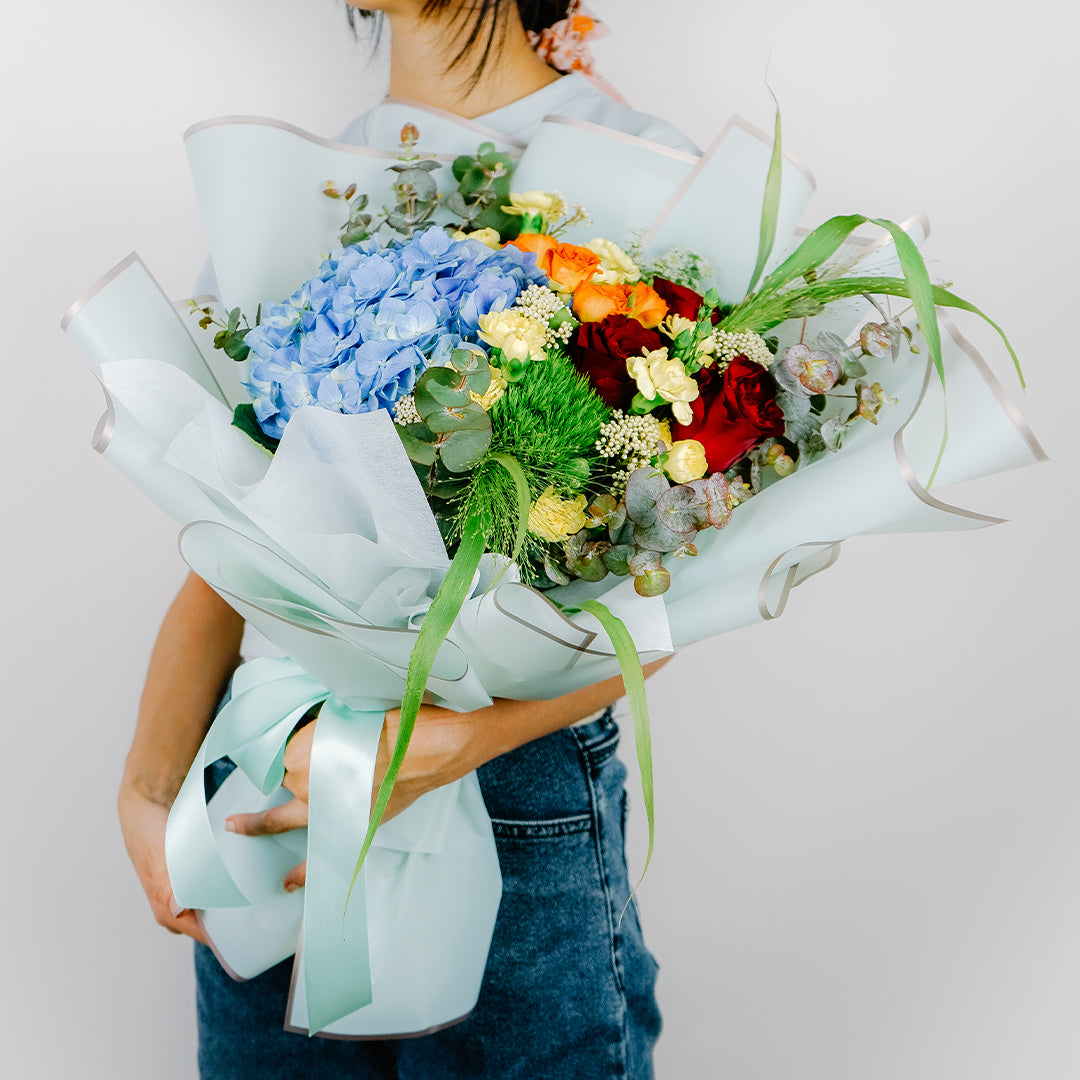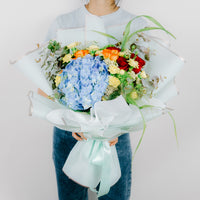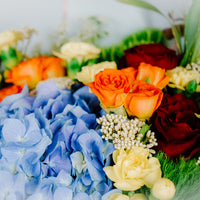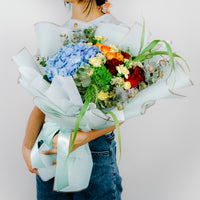 A big, colourful and vibrant imagery symbolising forgiveness, safety, deep love and support, 'Grace & Love' is a great gift for those who wish to fully amend frayed ends and express deeper admiration for their mothers. An assort of passionate fondness involves a sizeable blue hydrangea, bright orange rose sprays, yellow carnation sprays and 3 rich red roses coupled with calming rice flower and bishop's flower. Topping it all off, green tricks, panicgrass and eucalyptus pull the bouquet together, creating a grounded atmosphere.
Flower Types: Red Roses, Orange Rose Spray, Yellow Carnation Spray, Blue Hydrangea, Rice Flower, Bishop's Flower, Green Trick, Panicgrass and Eucalyptus.
All of our flowers are subject to availability. As with all natural products, the flowers may vary slightly in color.