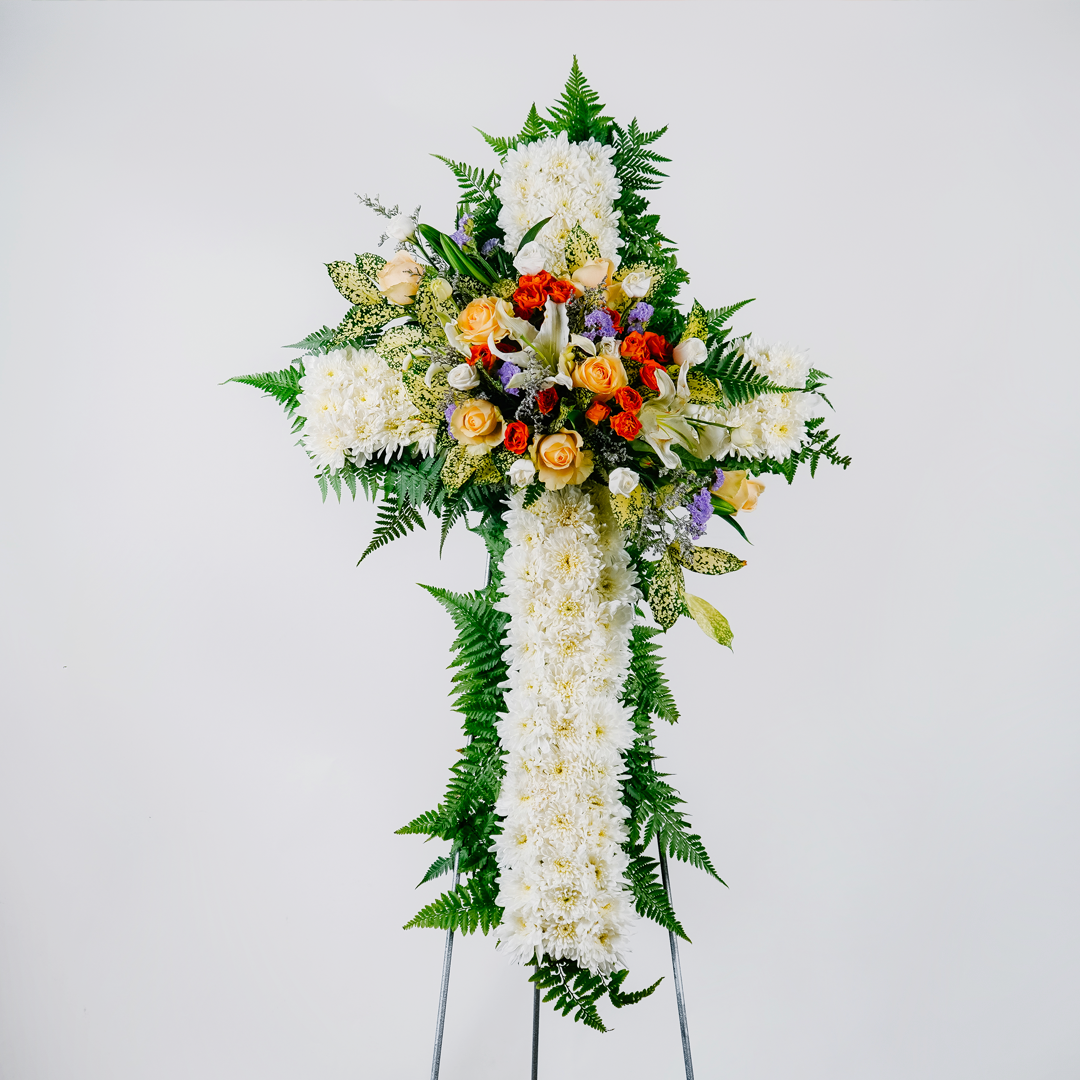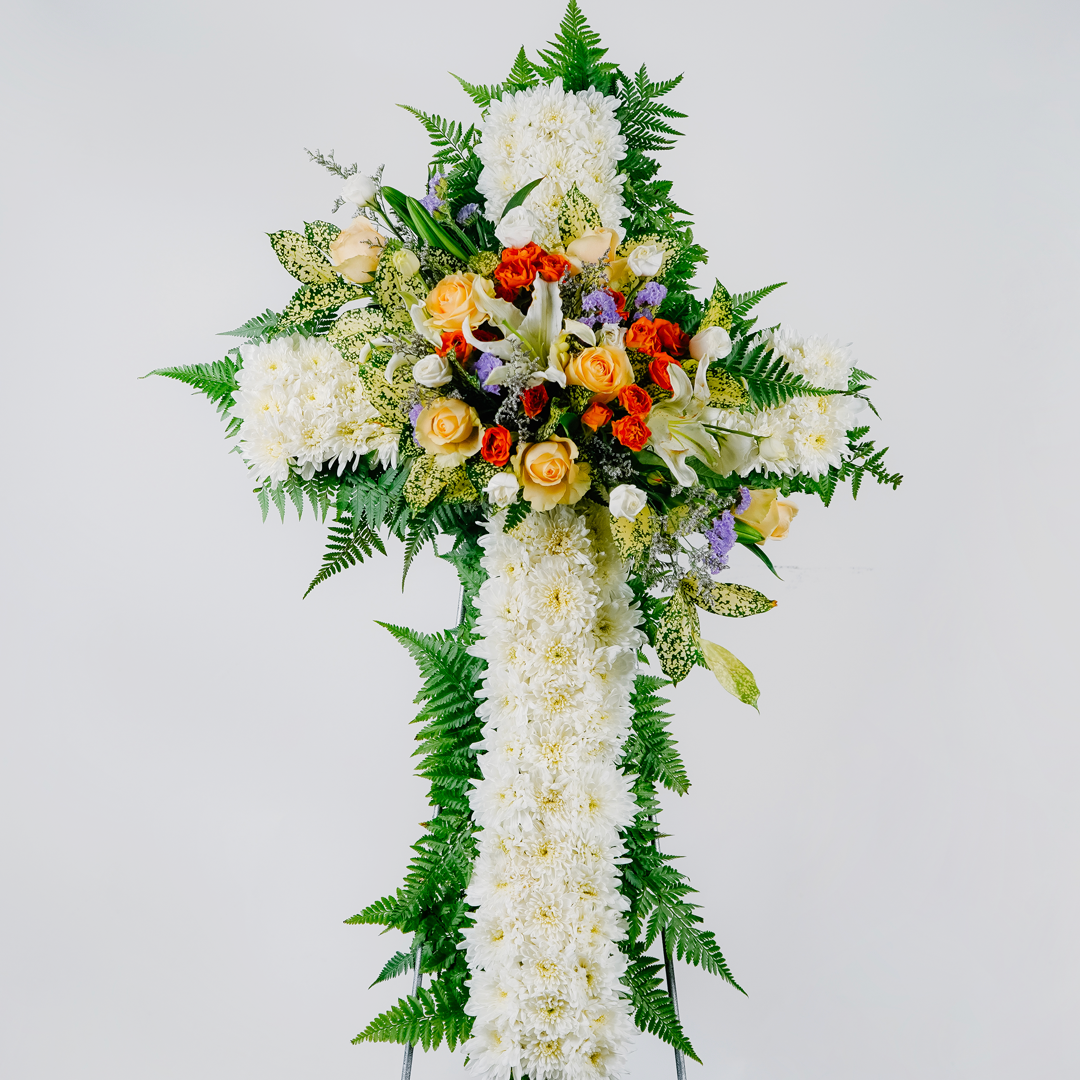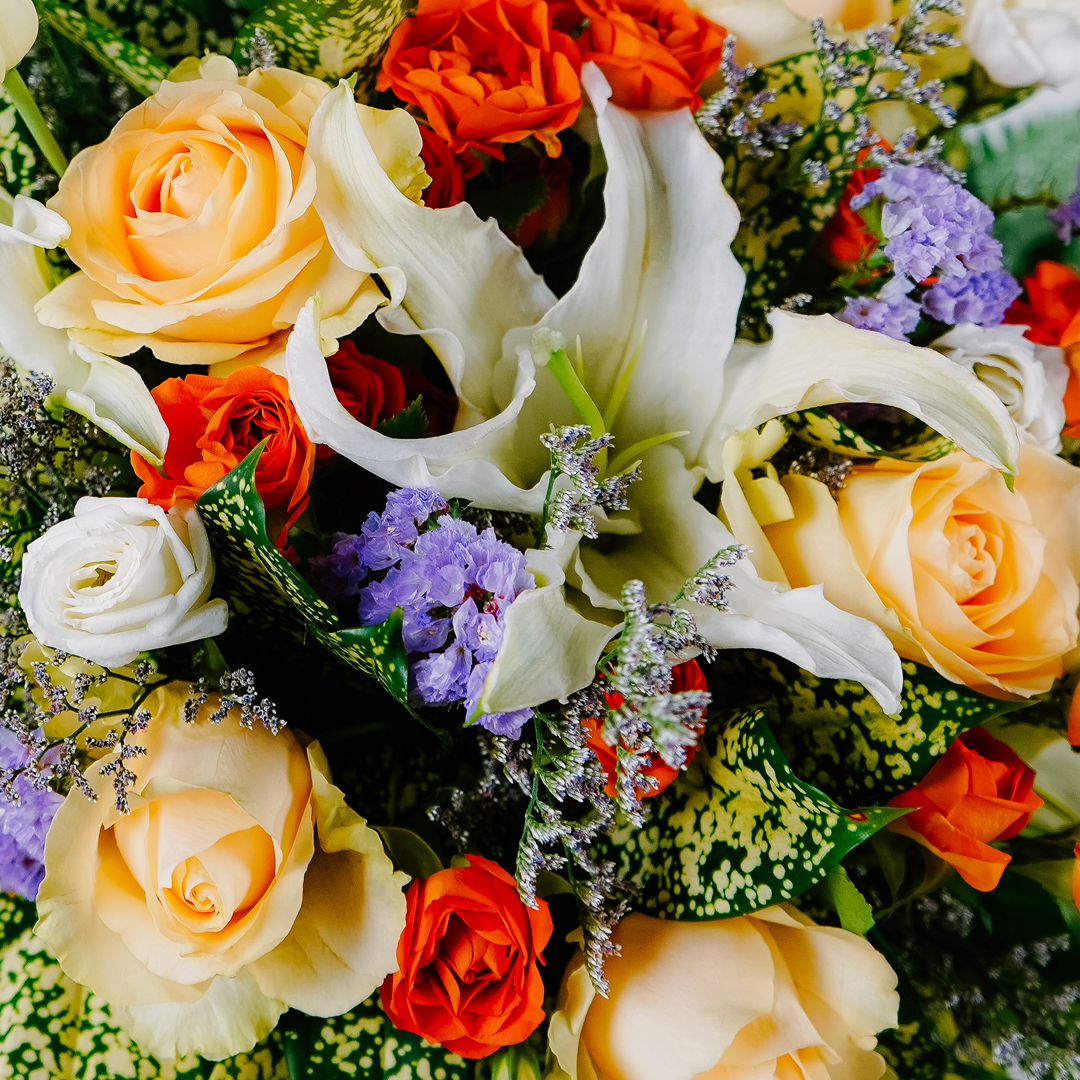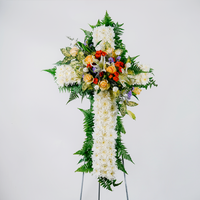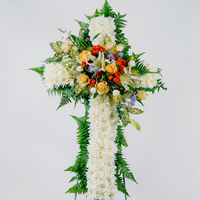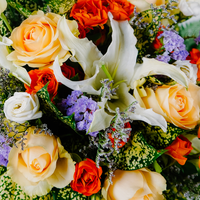 With a pleasant arrangement of mixed flowers, this Cross Wreath provides much-needed ease in a time of grief. With grace, the selection of blooms brings great comfort and affection for the bereaved, serving as a reminder that they are cared for while honouring precious memories.
Flower Types: White Pom Pom, Lilies, Roses, Rose Spray, Statice, Japanese Bamboo, Johor Fern
All of our flowers are subject to availability. As with all natural products, the flowers may vary slightly in color.