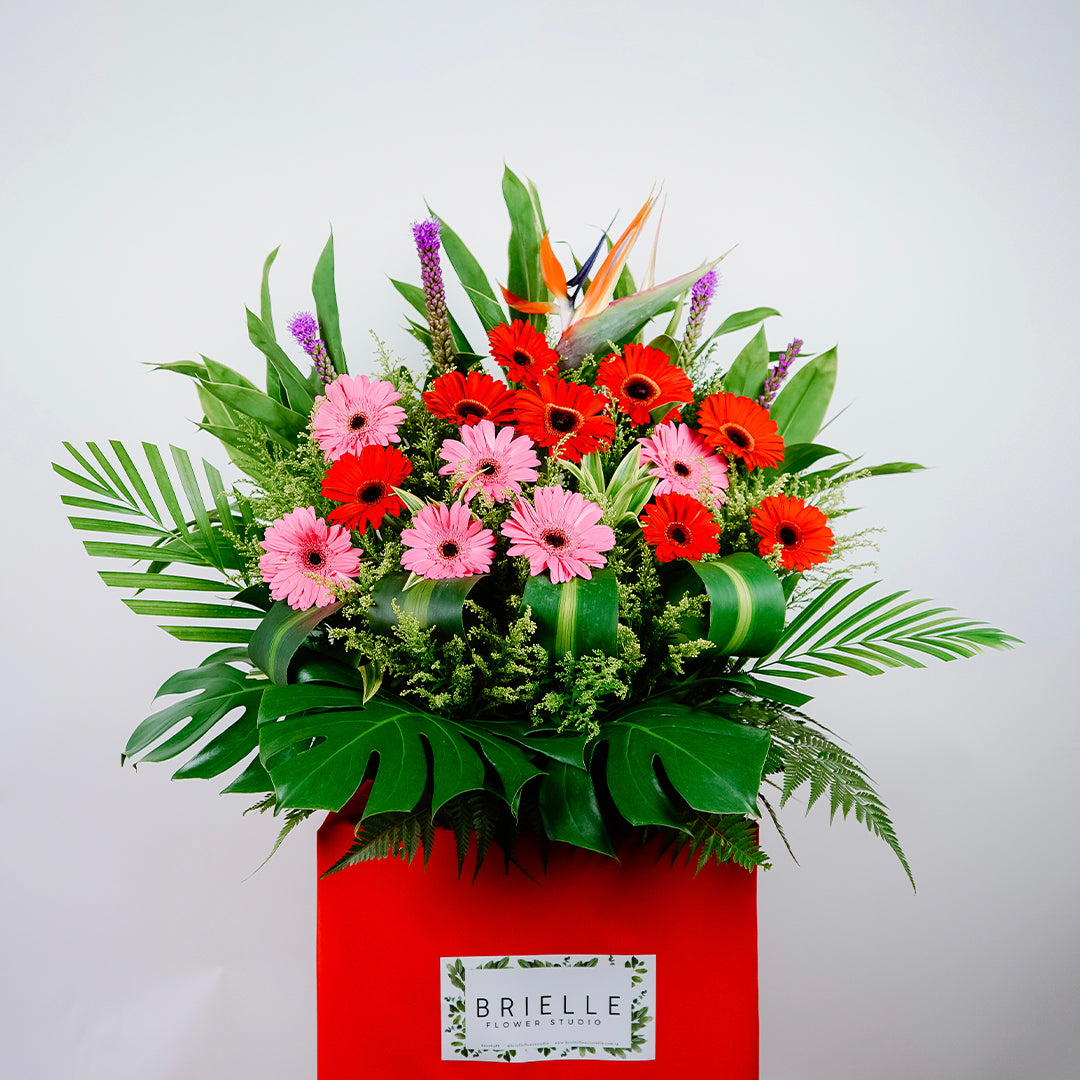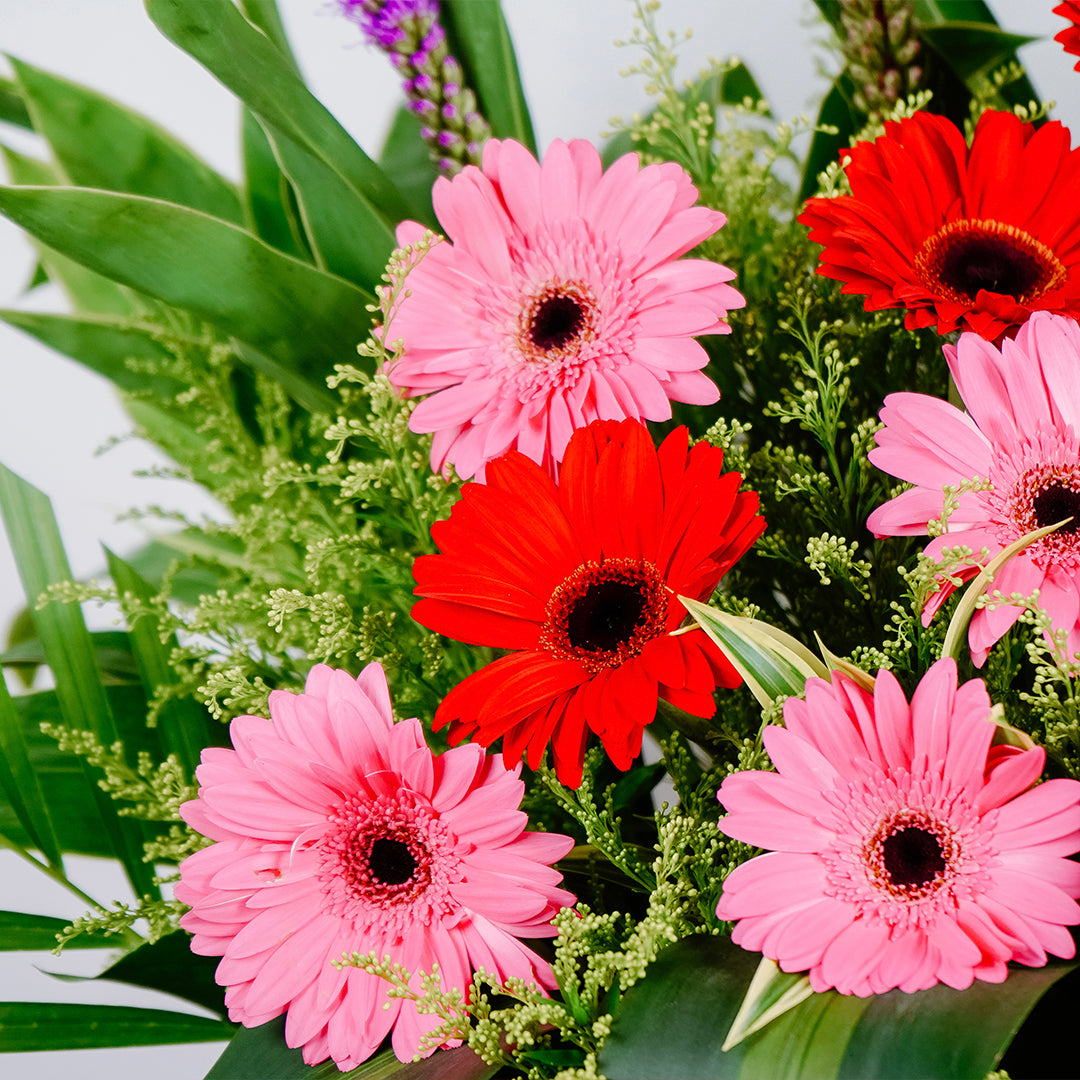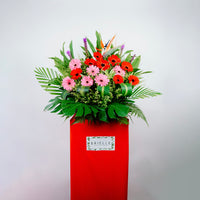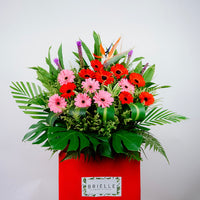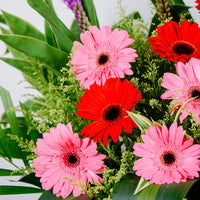 Congratulations on your new venture! With colors like these, it's no wonder that people will be awe-struck by what you have accomplished. We've got something special just waiting to brighten up their day with our floral assortments.
Flower Types: Blazing Stars, Bird of Paradise, Gerbera, Yellow Phoenix, Iron Leaf, Cordyline, Monstera and Palm Leaf.
Dimensions: 140cm - 170cm
All of our flowers are subject to availability. As with all natural products, the flowers may vary slightly in color.