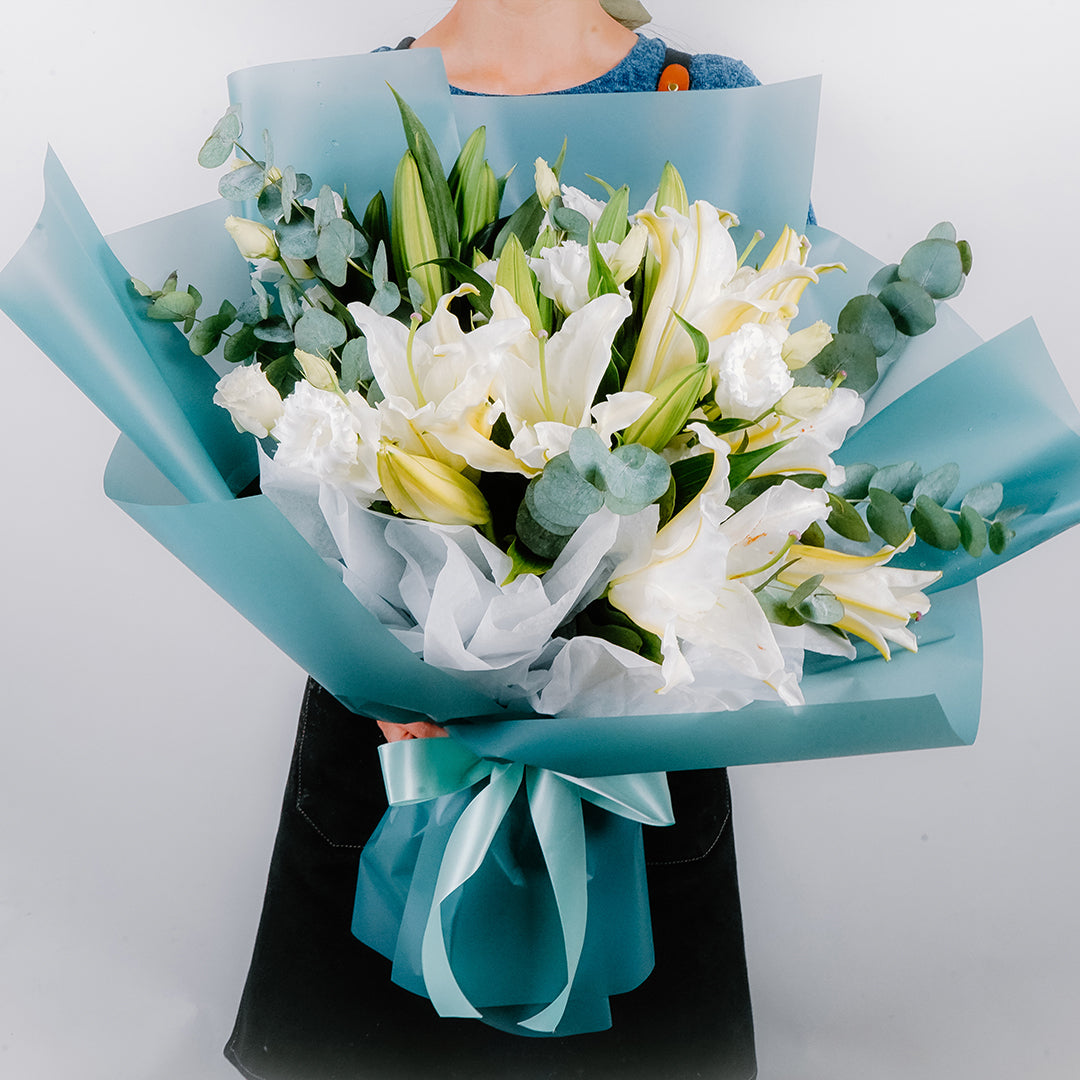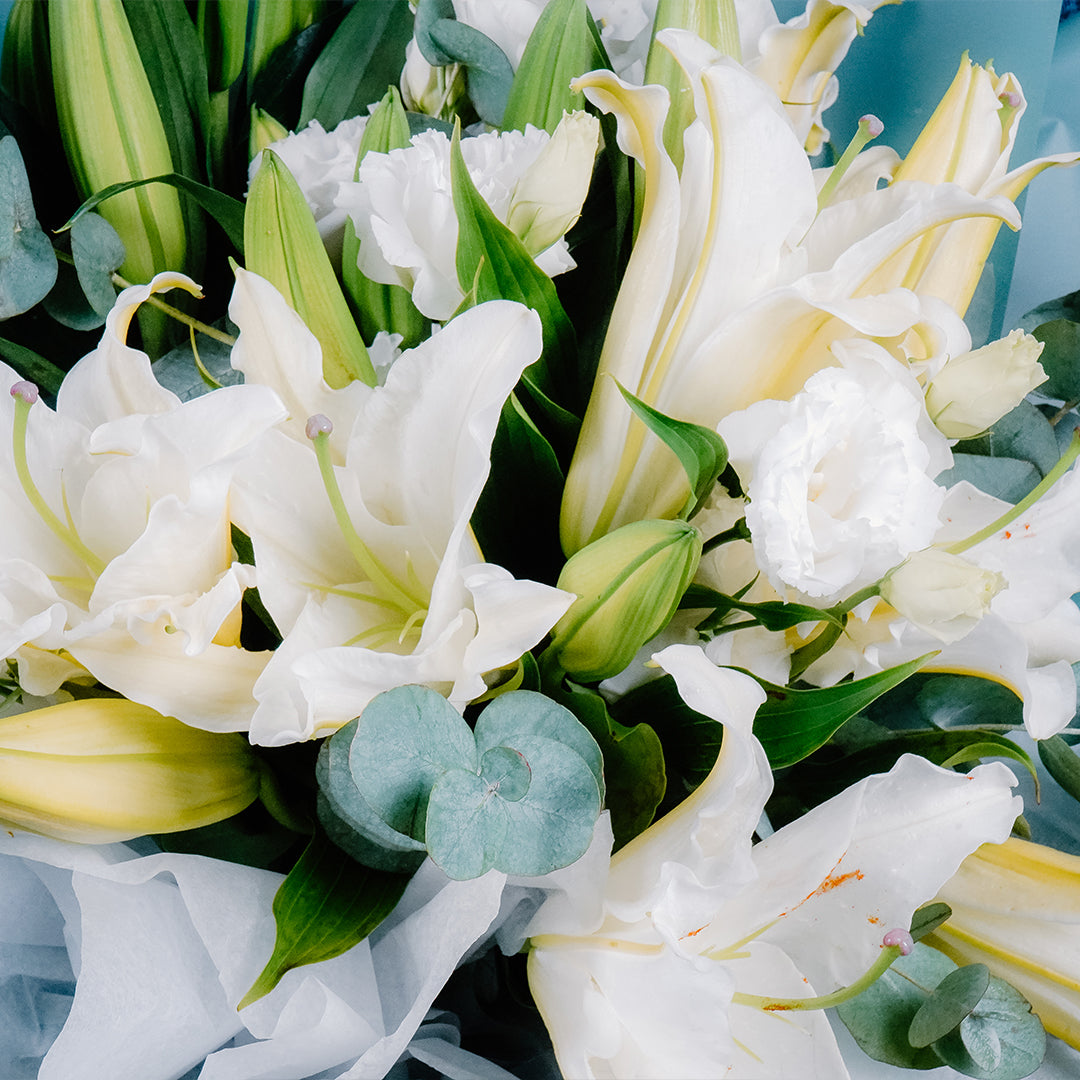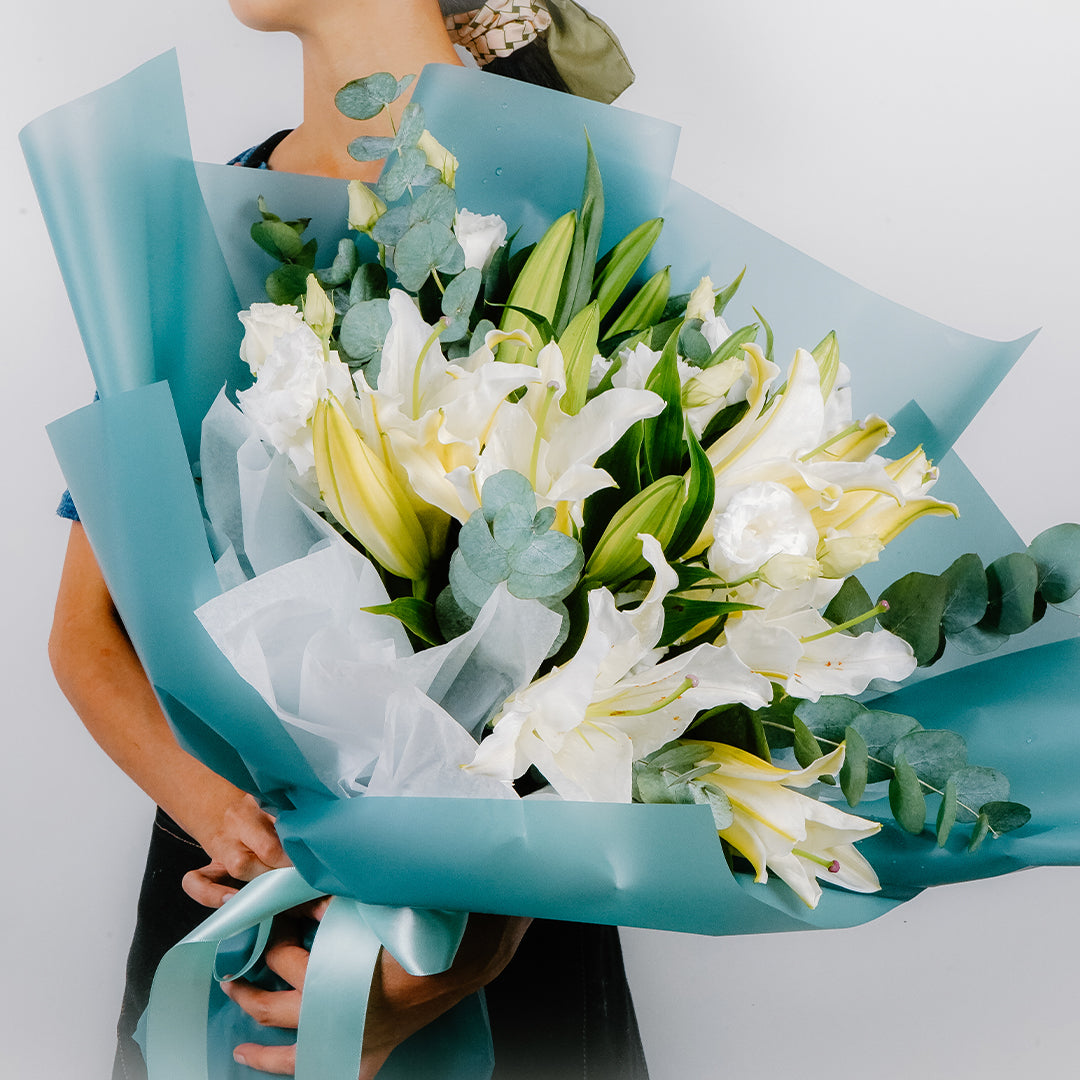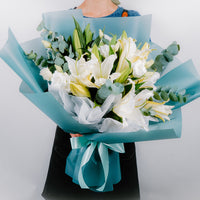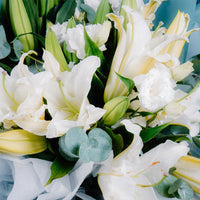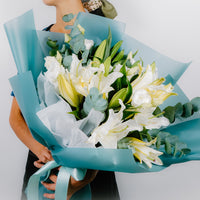 Comprised of pure white lilies, delicate Eustoma flowers, and eucalyptus leaves for an extra special touch, this gorgeous bouquet expresses your feelings of sympathy in the most elegant of ways. Let those grieving know that you are with them in spirit and share a token of understanding with this beautiful symbol – a condolence bouquet that will surely provide comfort in their time of sorrow.
Flower Types: White Lily, Eustoma and Eucalyptus
All of our flowers are subject to availability. As with all natural products, the flowers may vary slightly in color.