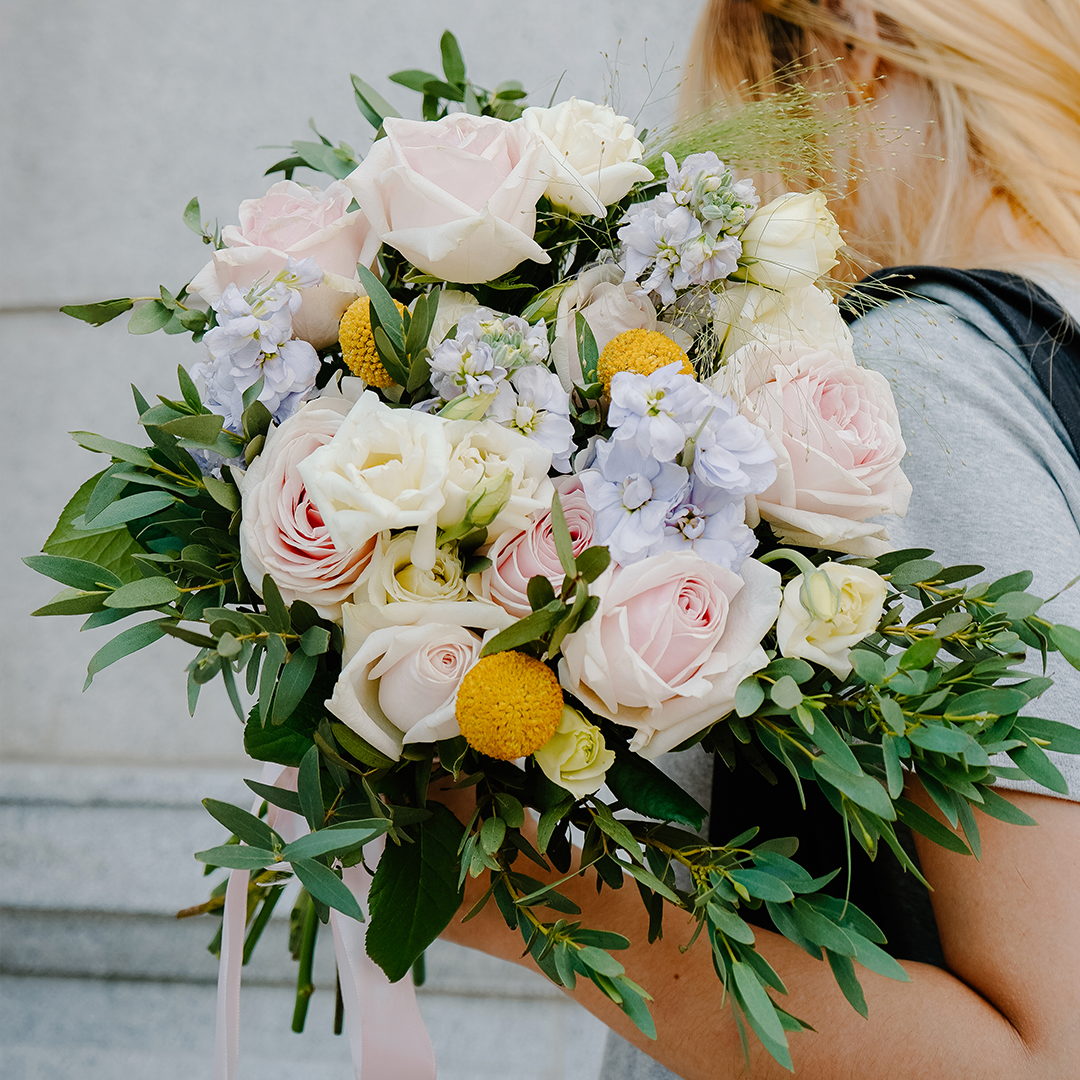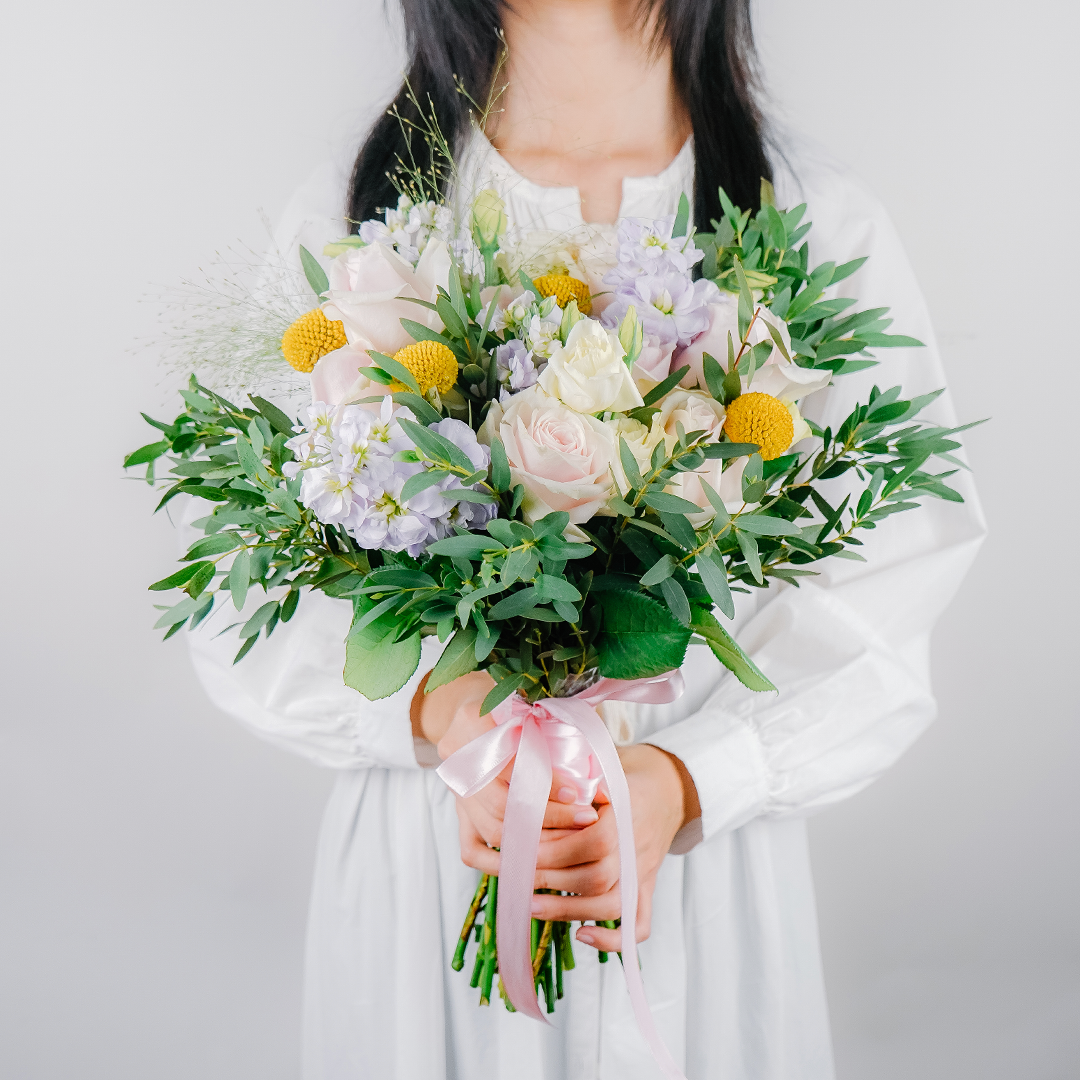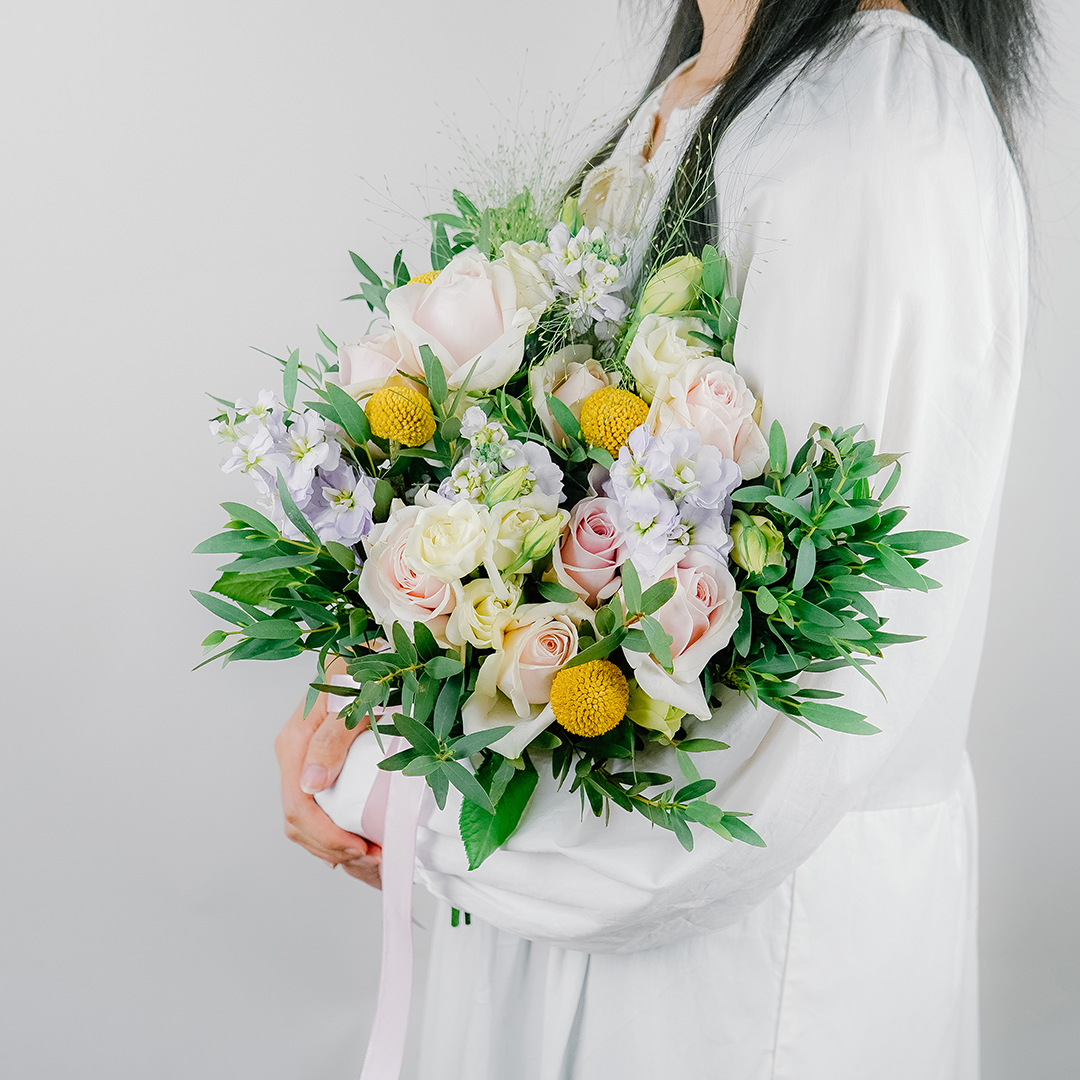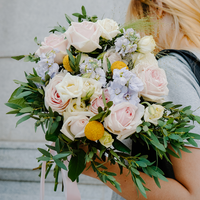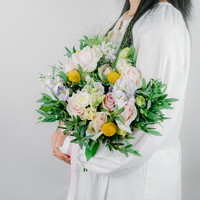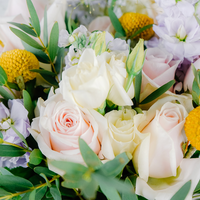 Do you recall the first time you met each other's eyes? Despite the fact that it was love at first sight, continuous adoration grew it into something much more tangible. Commemorate a true form of love in this delicate and dreamy pastel bouquet signifying as a time capsule of that first glance. Make new, lovely memories in your upcoming journey and grand day while gazing upon 'Memory Lane'.
Flower Types: Pink Roses, Purple Matthiola, Craspedia, Panicgrass, Pavi Flora and Panicgrass.
All of our flowers are subject to availability. As with all natural products, the flowers may vary slightly in color.