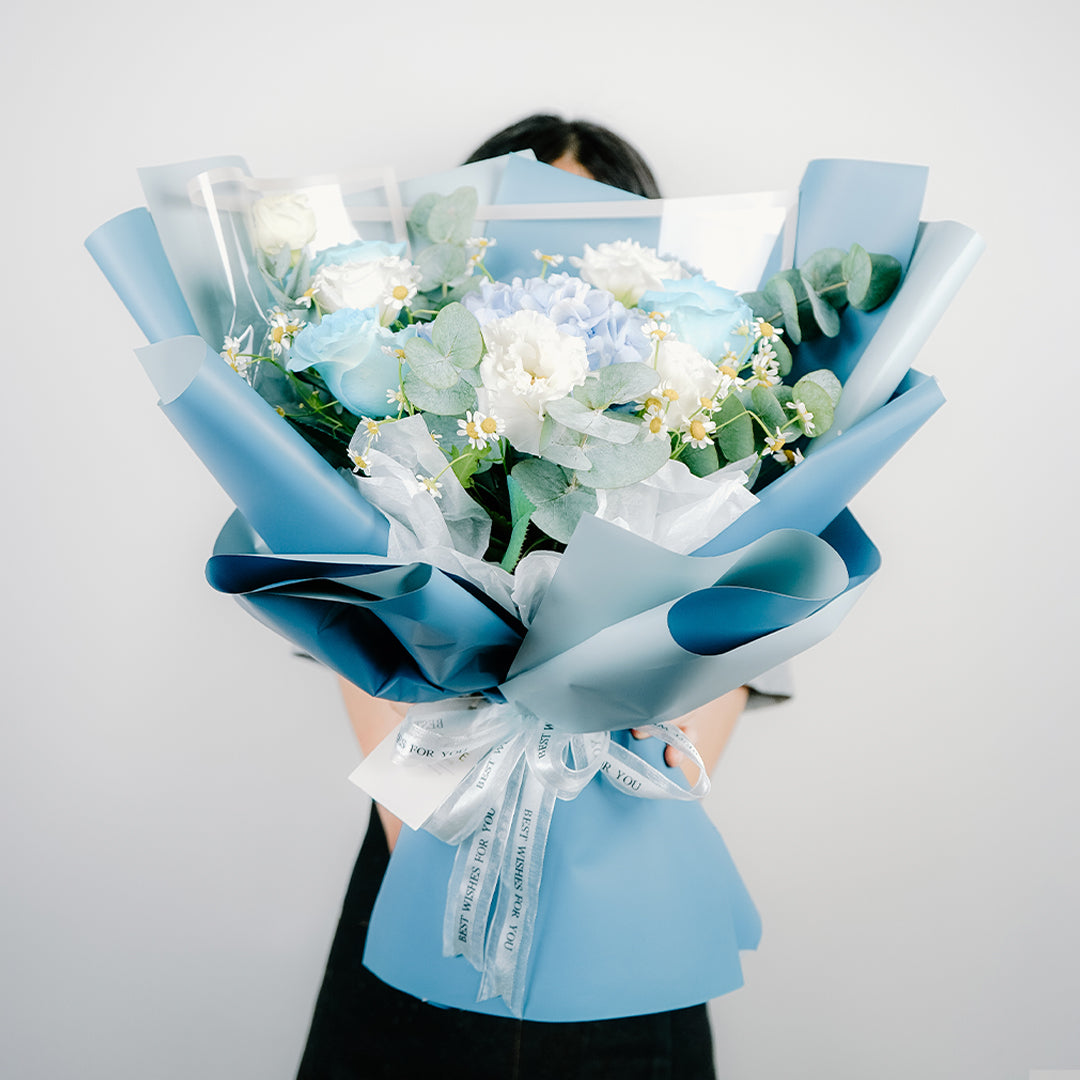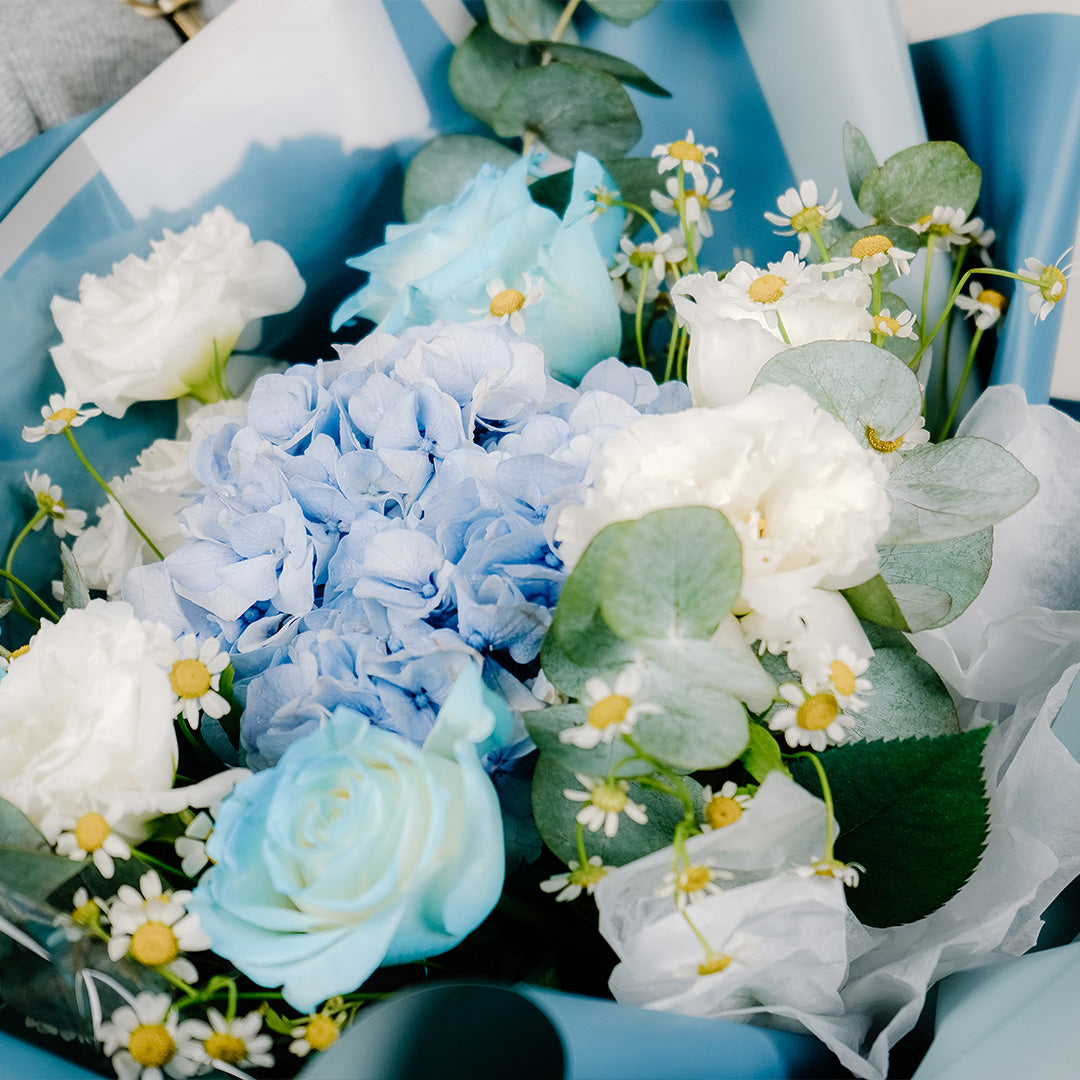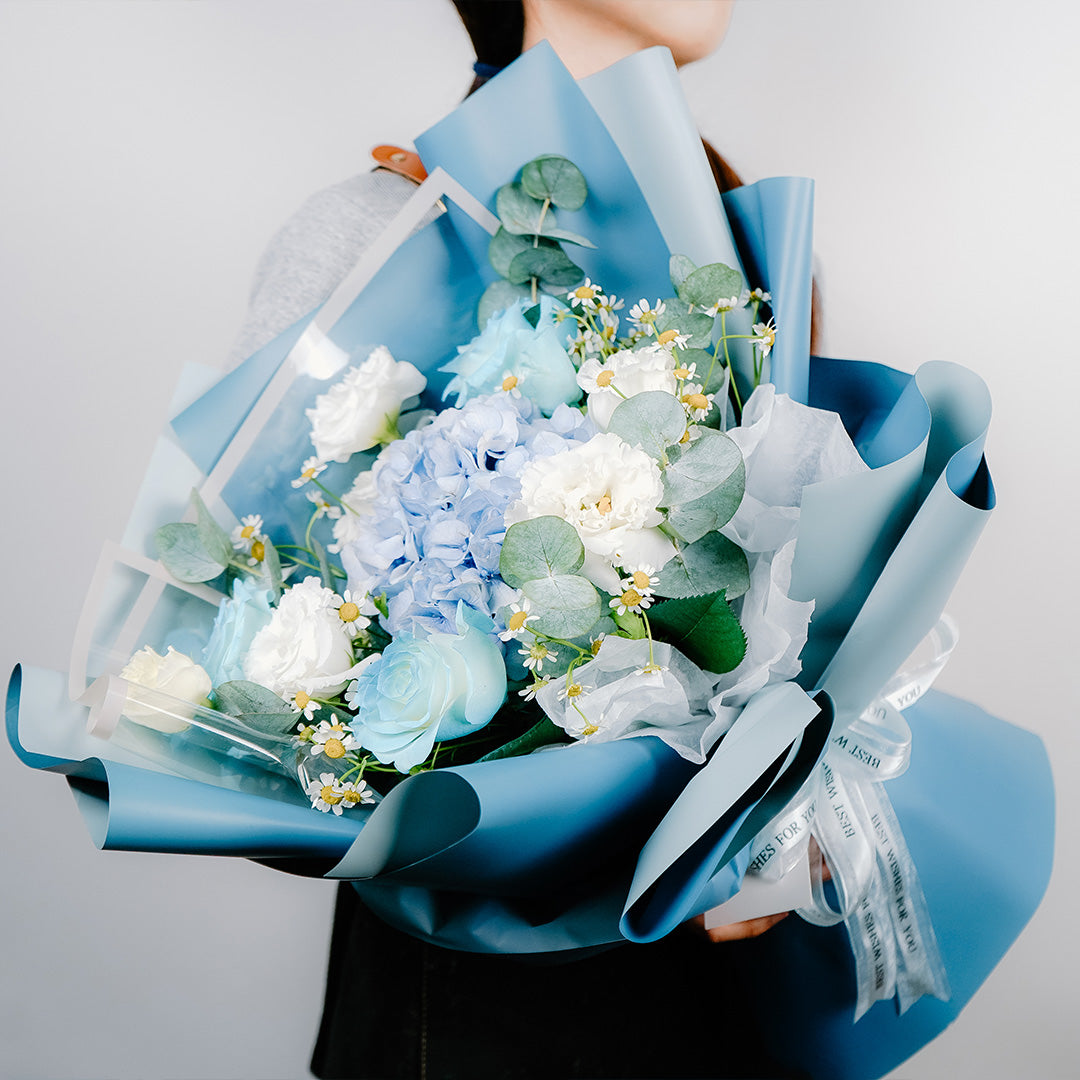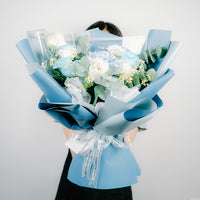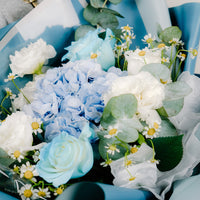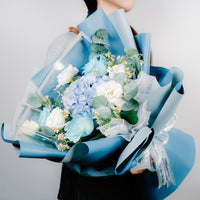 Looking to get away from it all? The Nautical Paradise arrangement is the perfect way to send someone special a little piece of summer. The subtle light blues from the hydrangea, rose spray, chamomile, eustoma and eucalyptus create a tranquil and elegant ambiance. The arrangement is perfect for any occasion, whether you're looking to add a touch of refinement to a casual gathering or trying to create an atmosphere of understated luxury.
Flower Types: Hydrangea, Rose Sprays, Chamomile, Eustoma and Eucalyptus.
All of our flowers are subject to availability. As with all natural products, the flowers may vary slightly in color.