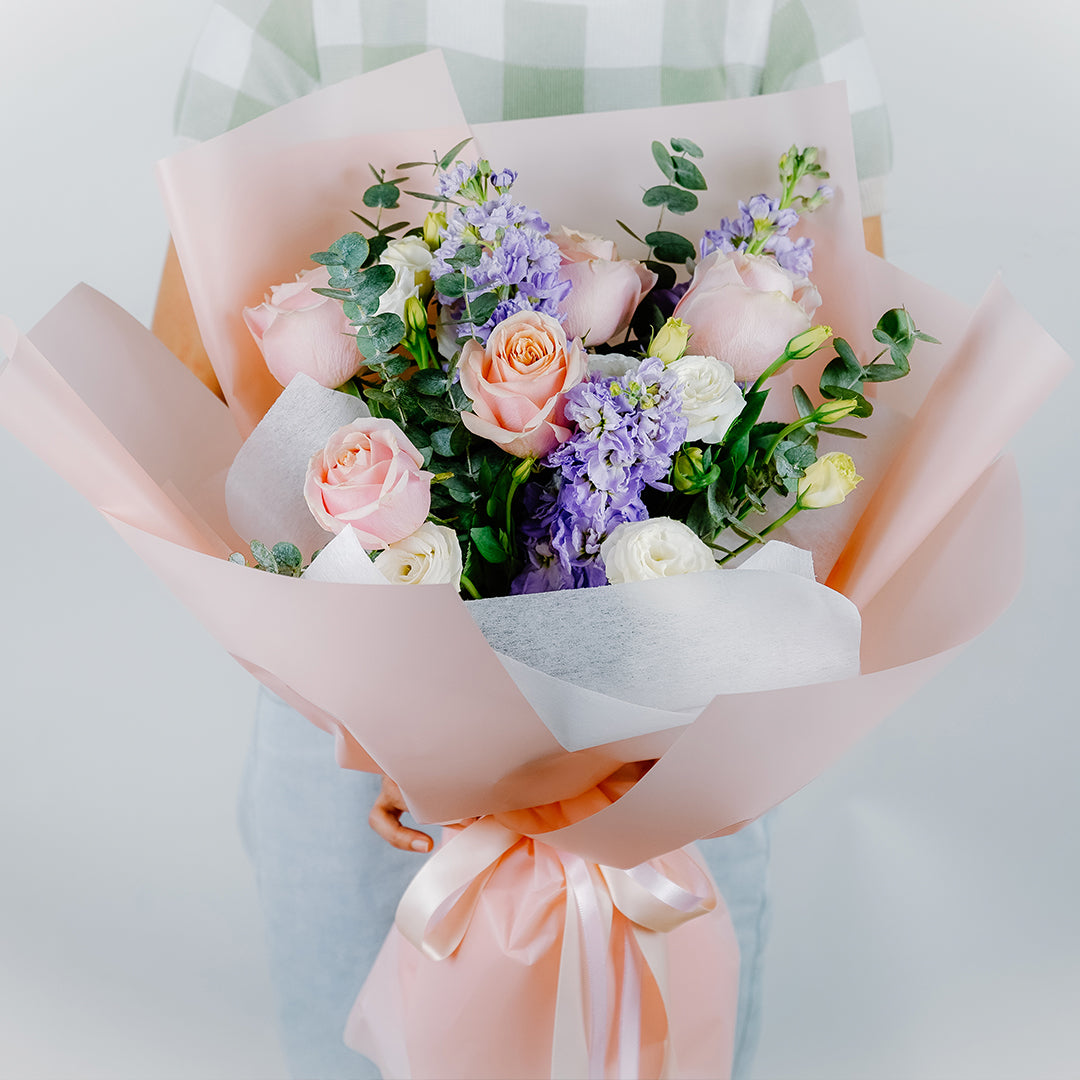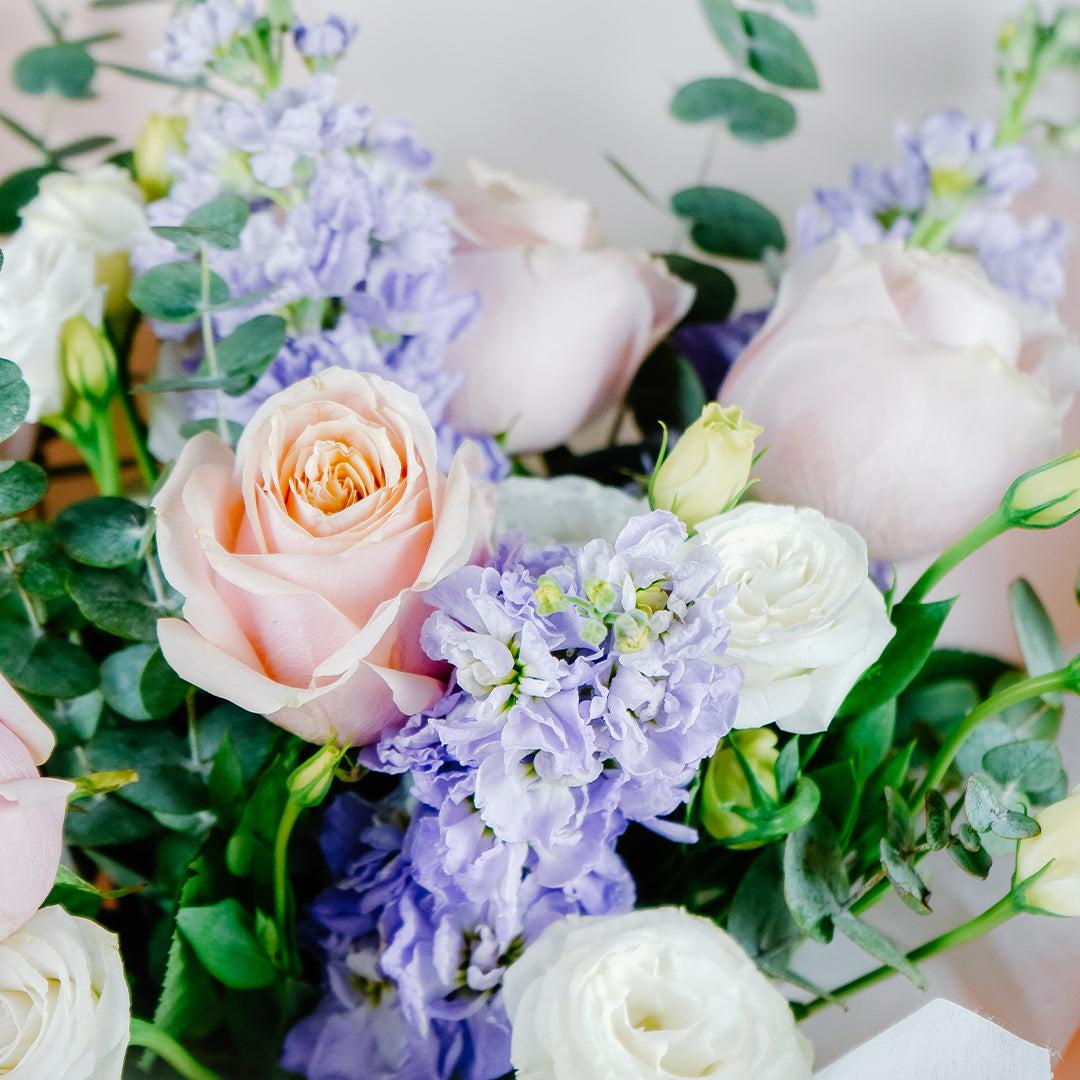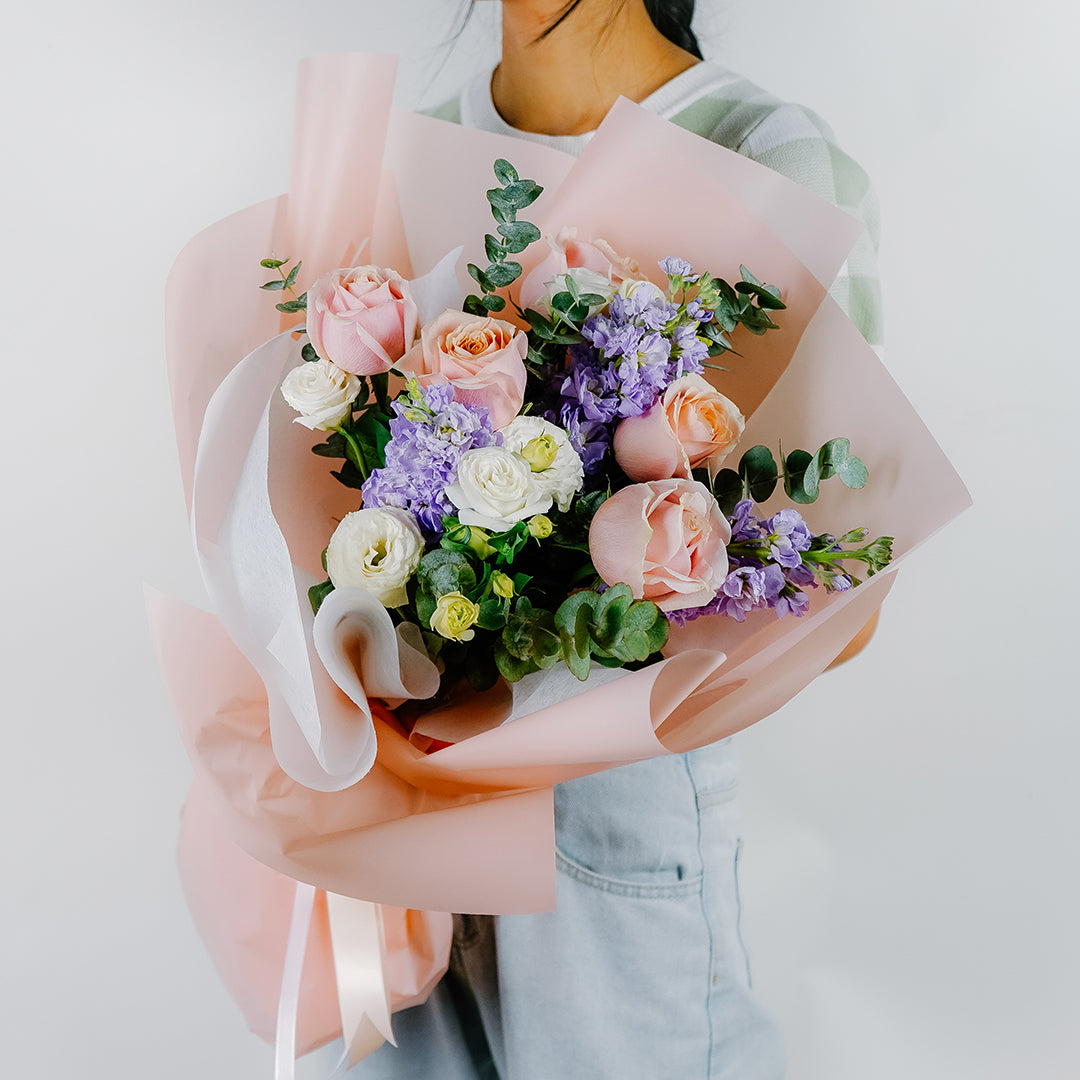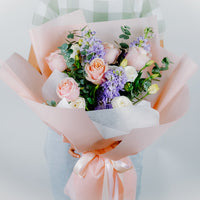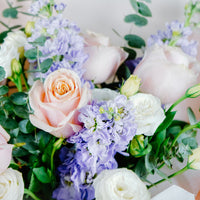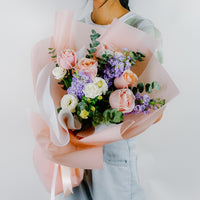 The combination of Roses and Matthiola Flowers is a classic way of conveying strong feelings of love and admiration. The fragrance of the freshly bloomed roses is sure to add a peaceful yet invigorating scent bringing with it subtle vibes of peace and sincerity. Pick this bouquet to express your respect and gratitude!
Flower Types: Pink Rose, Matthiola, Eustoma and Eucalyptus
All of our flowers are subject to availability. As with all natural products, the flowers may vary slightly in color.