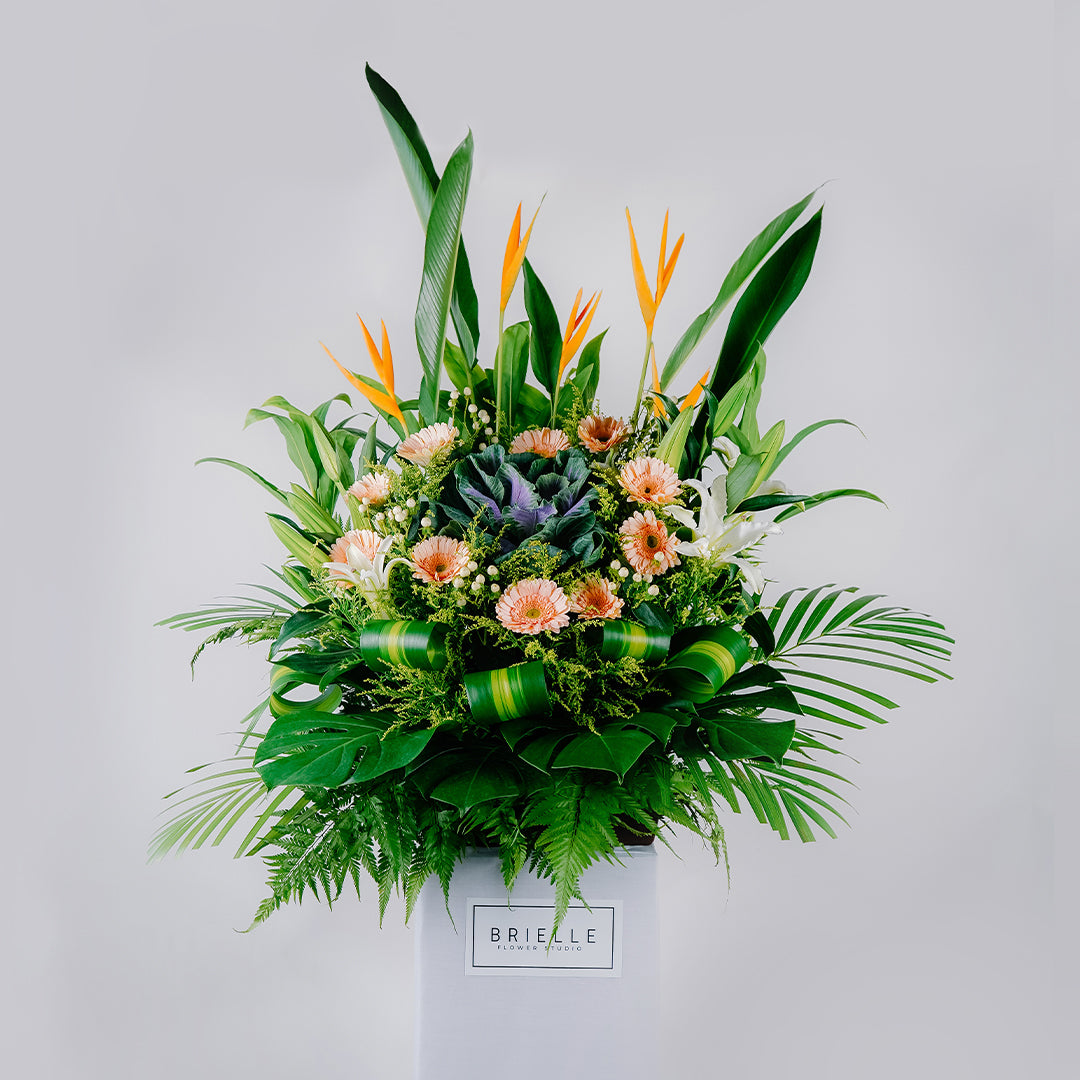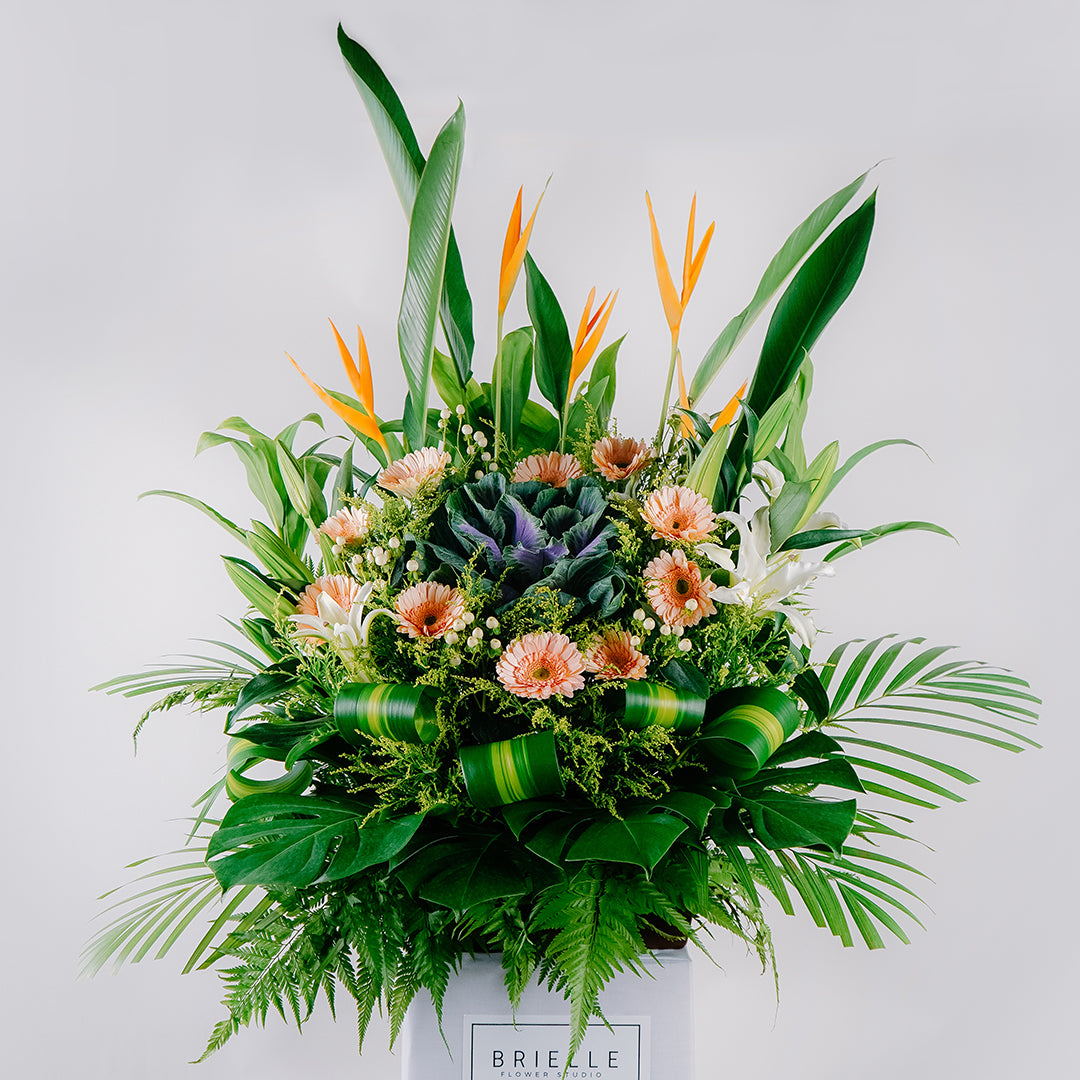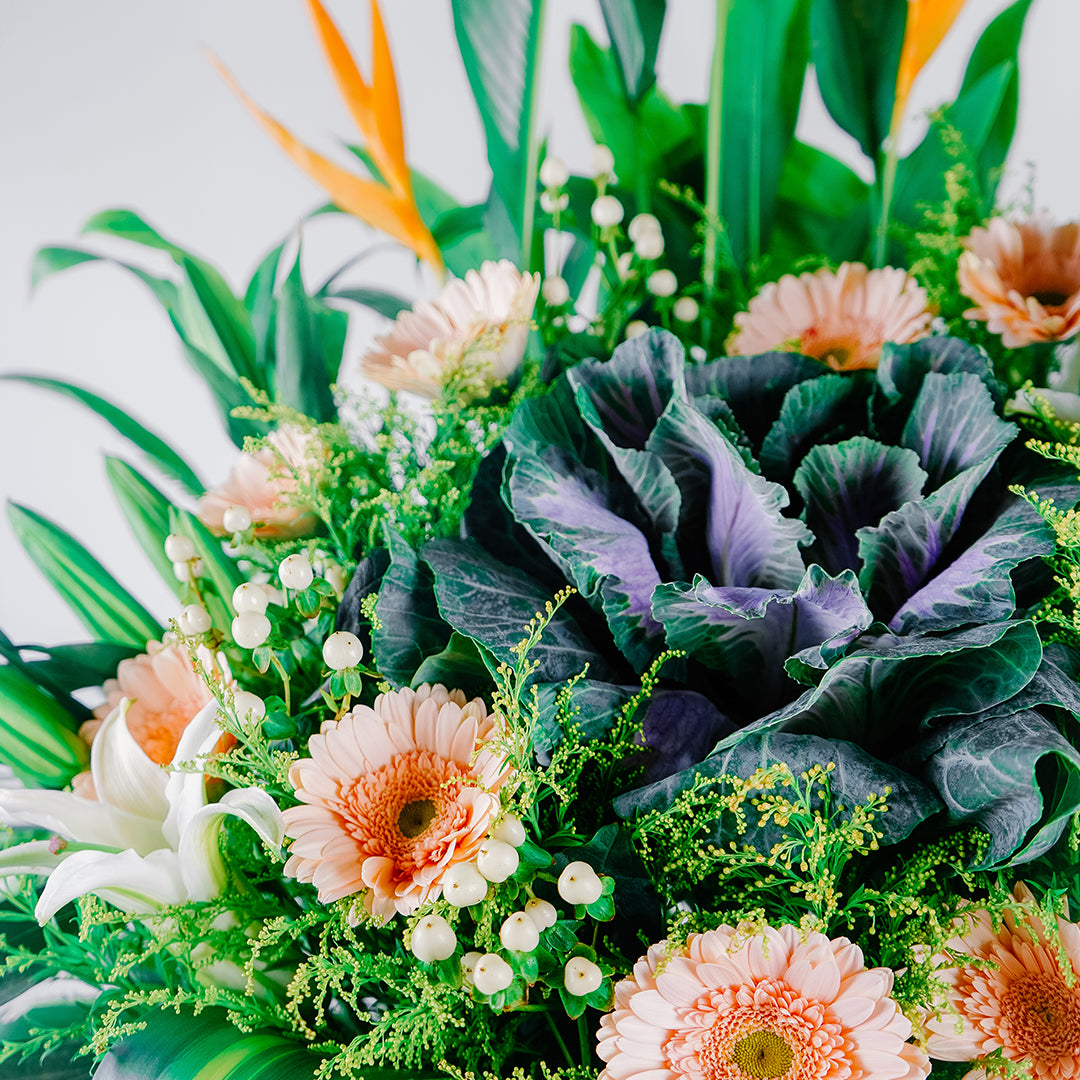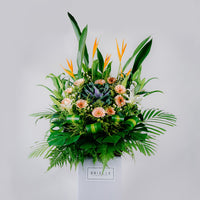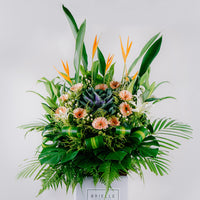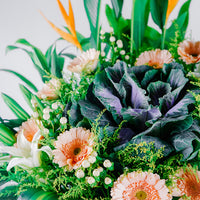 Bringing precious comfort in a time of sorrow, build a nest of relief, consolation and kindness by sending a heartfelt message of sympathy with this meticulously designed standing arrangement representing love and compassion for those grieving.
Flower Types: Local Bird, Brassica, Gerbera, Iron Leaf, Gold Phoenix, Codyline and Palm Leaf.
Dimensions: 140cm - 170cm

All of our flowers are subject to availability. As with all natural products, the flowers may vary slightly in color.