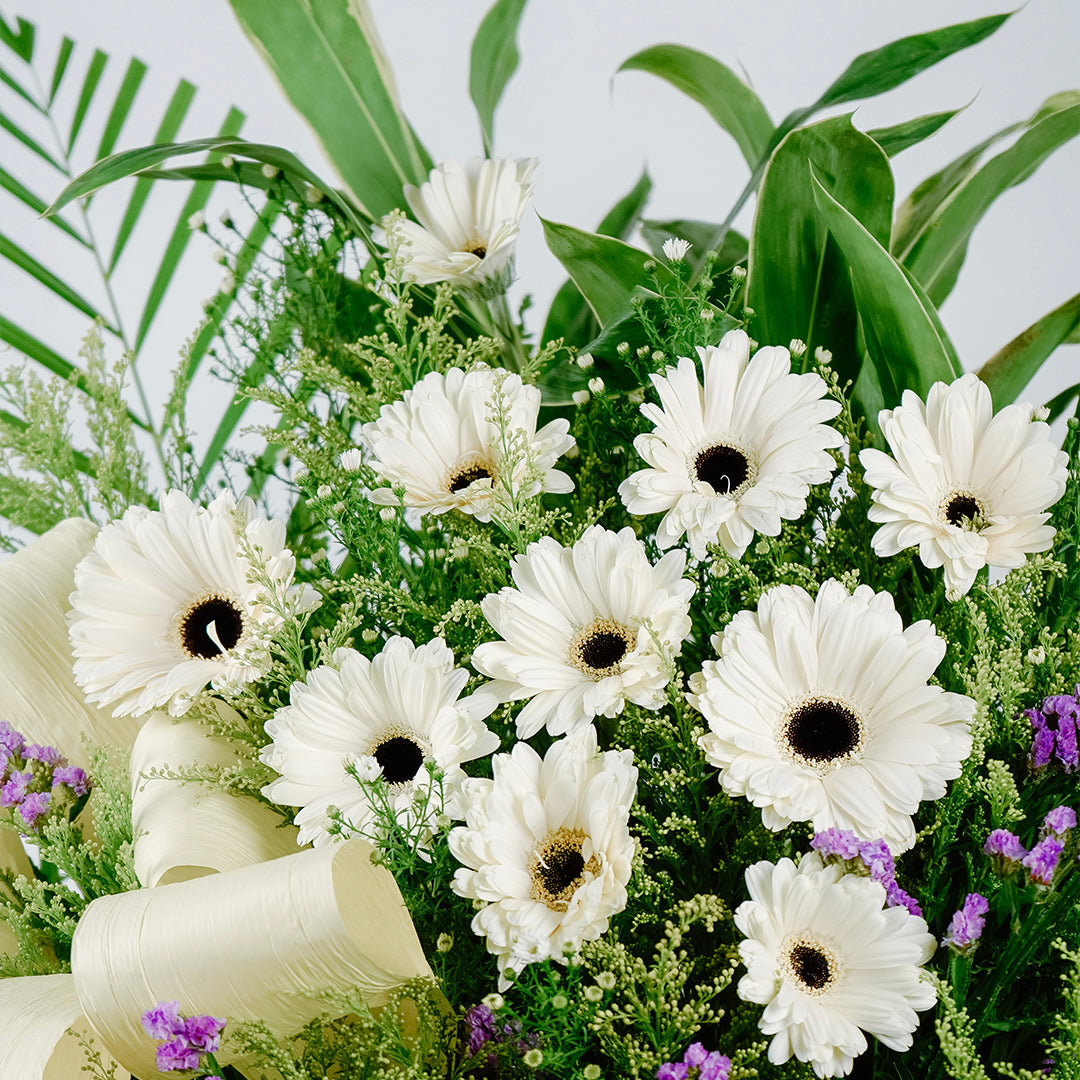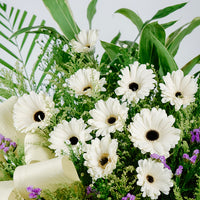 A beautiful floral tribute is the perfect way to show your condolences. Your kind gesture will be appreciated by those who are grieving.
Flower Types: White Gerbera, Yellow and White Phoenix, Statice Lilac, Cordyline, Monstera and Palm Leaf.
Dimensions: 140cm - 170cm
All of our flowers are subject to availability. As with all natural products, the flowers may vary slightly in color.