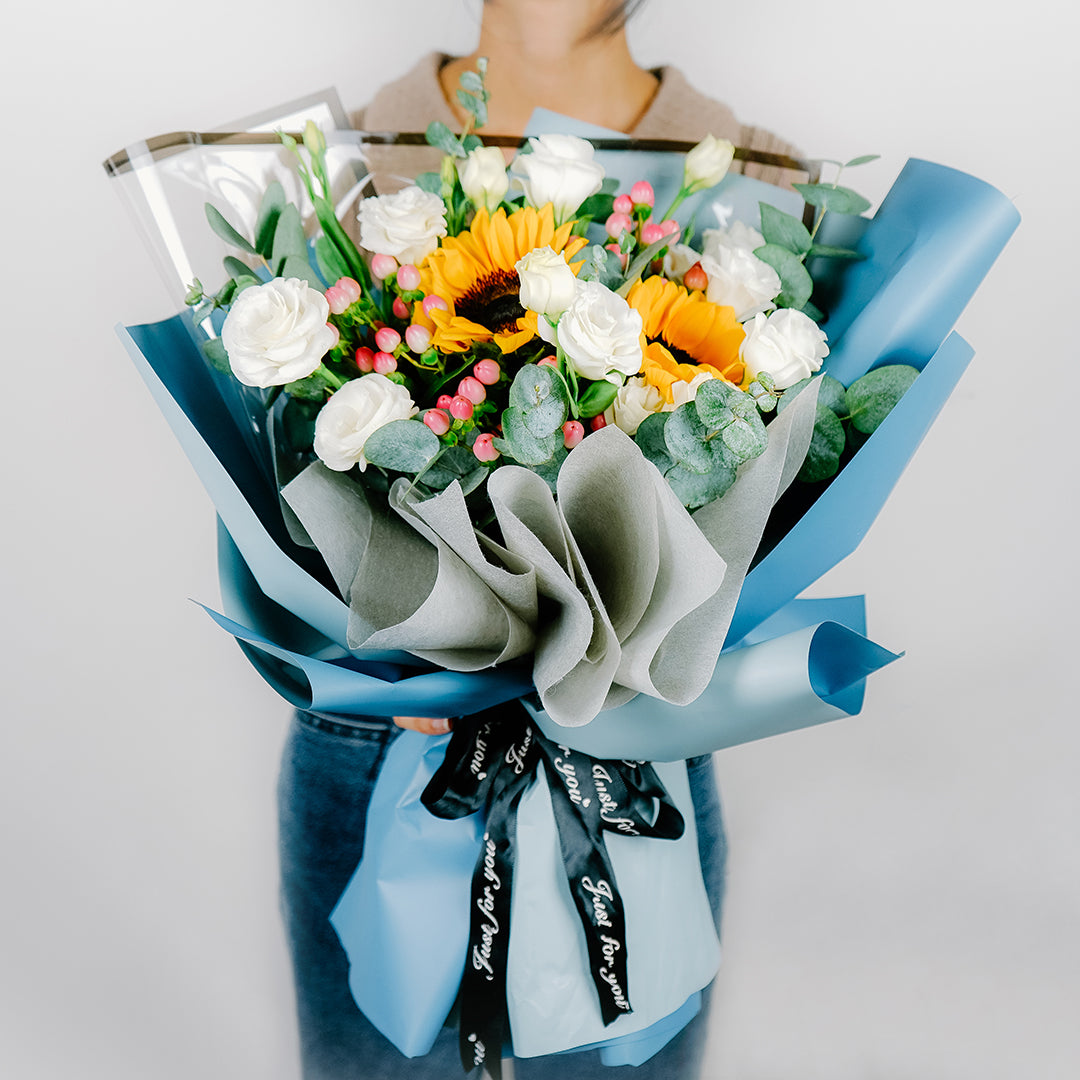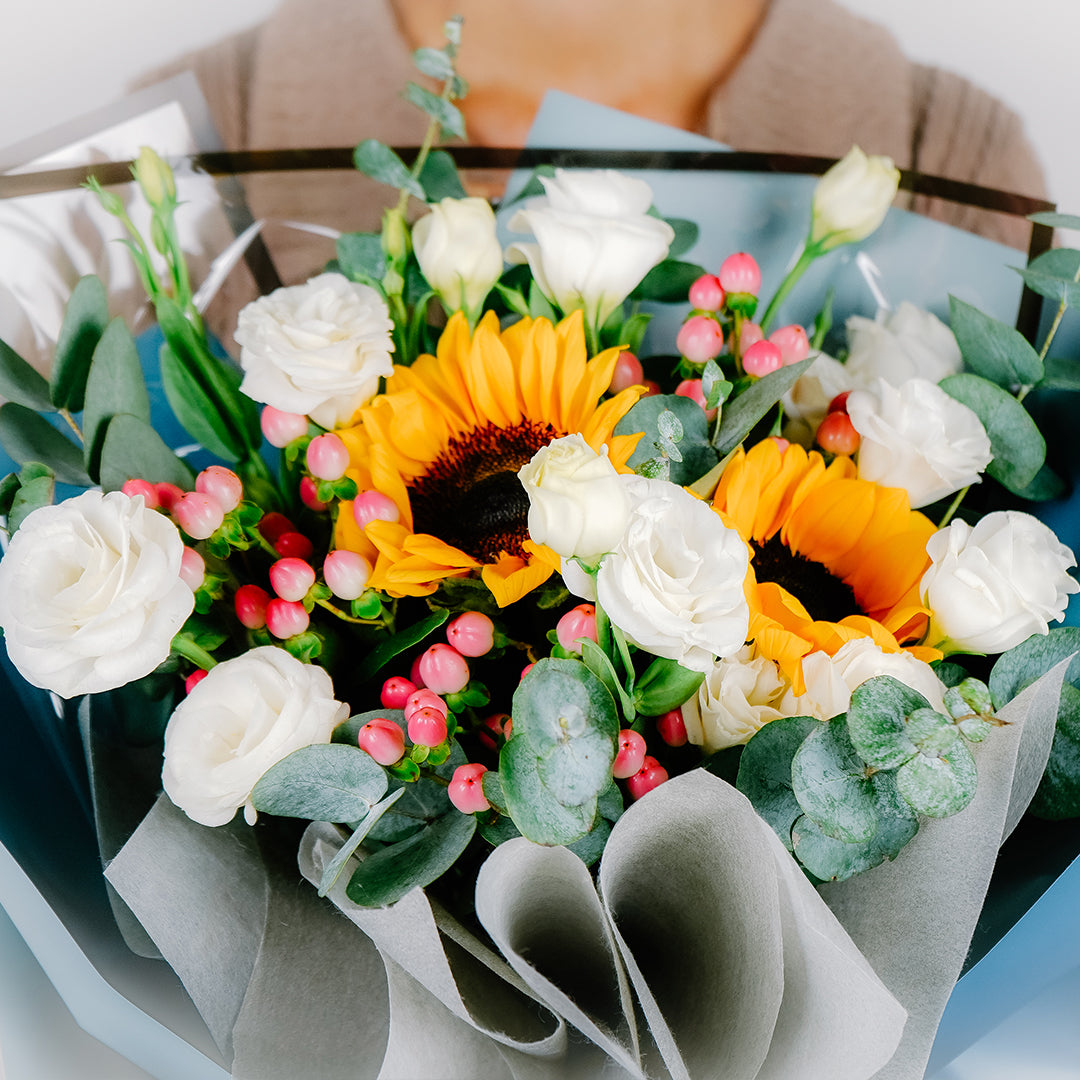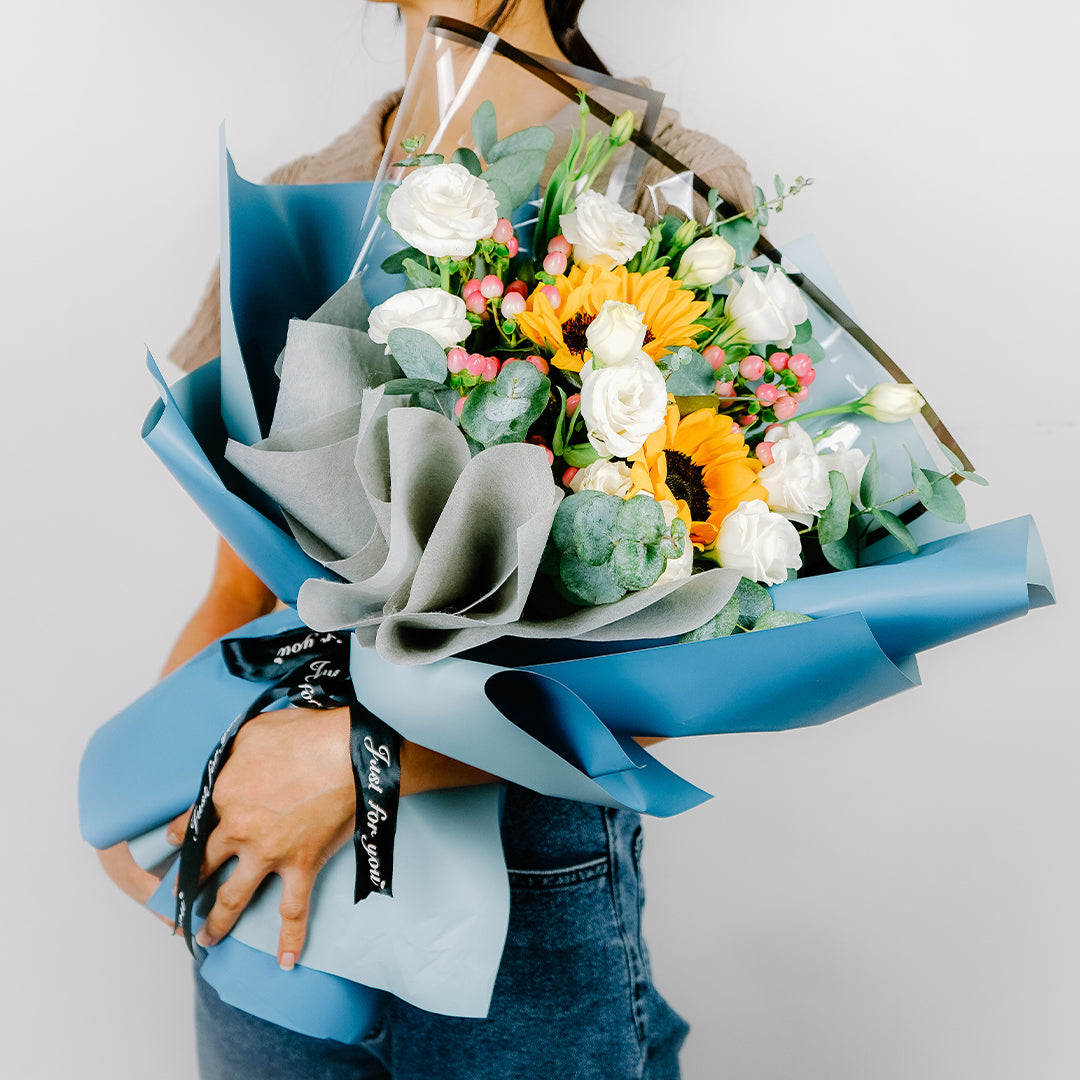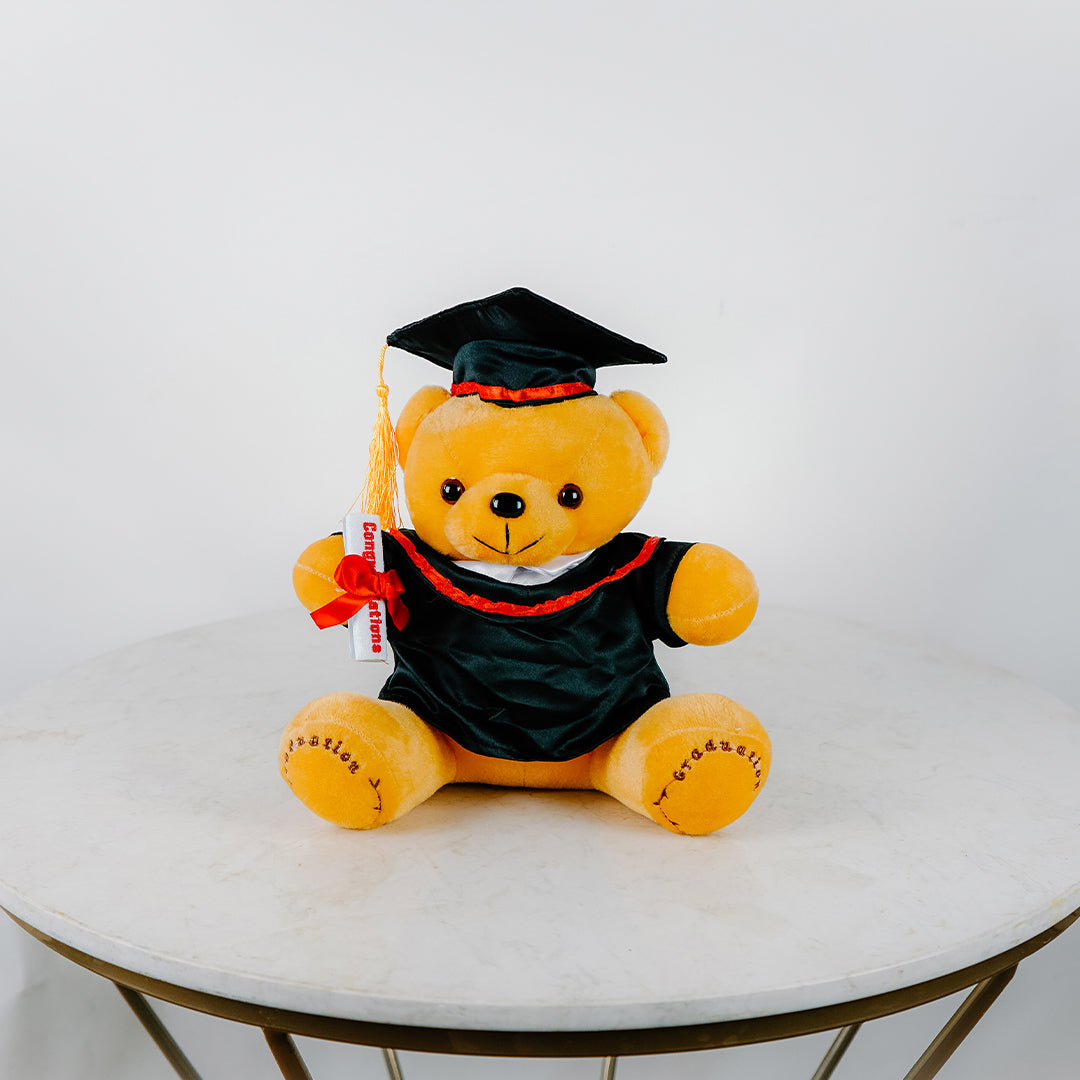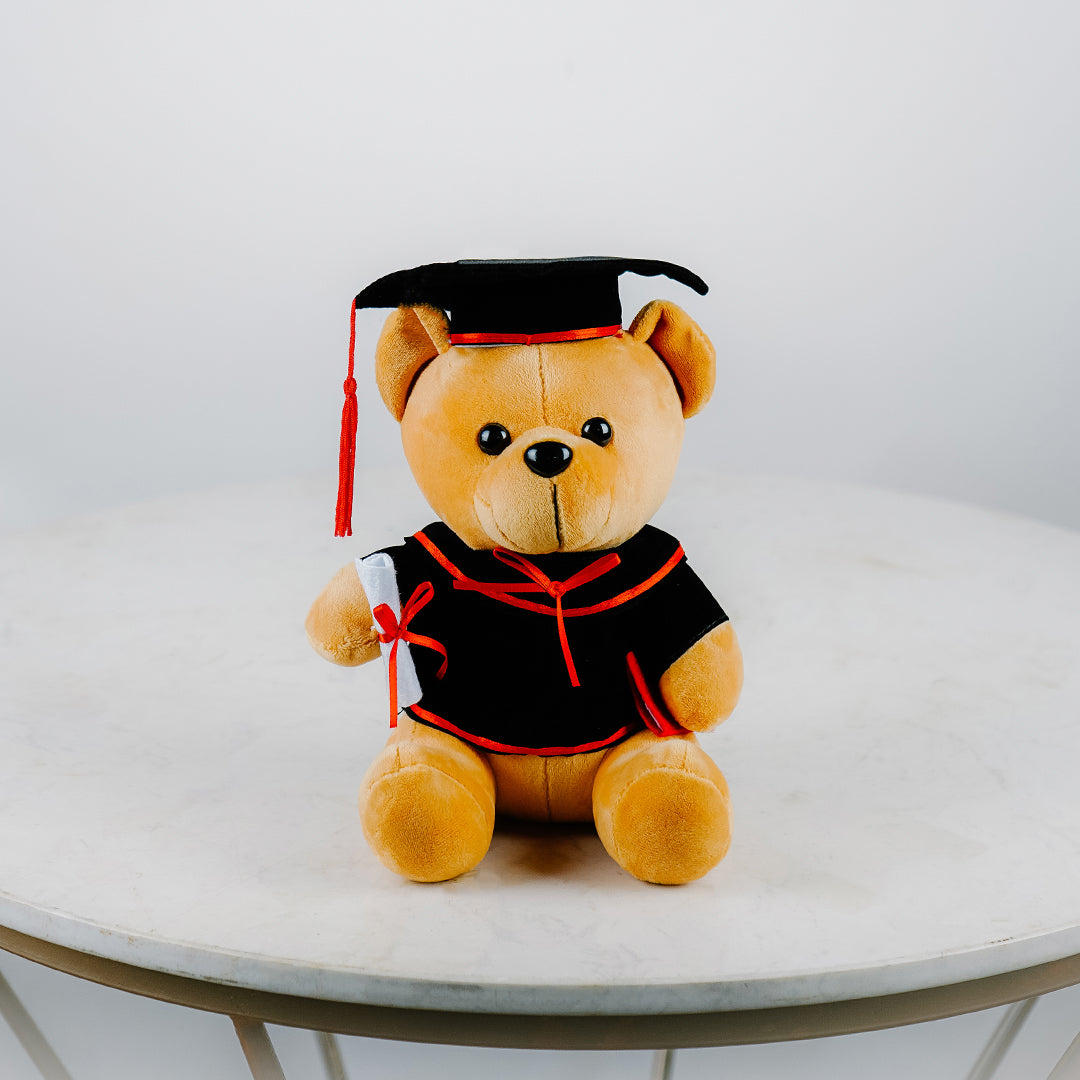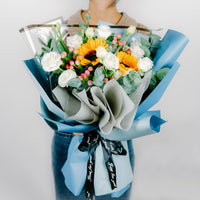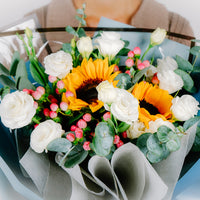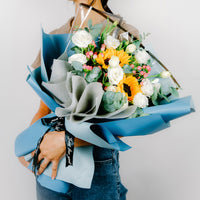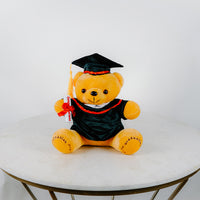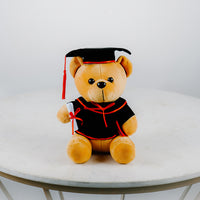 Congratulations! Your graduate worked hard and deserves a celebration. If you're looking to make a statement with floral arrangements, the Petal Picasso Bouquet has you covered. With an eye-catching assortment of colours and shapes, it's an elegant tribute to your graduate's accomplishments. After all, if they're already a "Picasso" in their own right, what better way to recognize their journey than gifting them this Petal Picasso bouquet?
Flower Types: Sunflower, Hypericum, Eustoma and Eucalyptus.
Graduation Teddy: S - 18cm, M - 28cm.
All of our flowers are subject to availability. As with all natural products, the flowers may vary slightly in color.