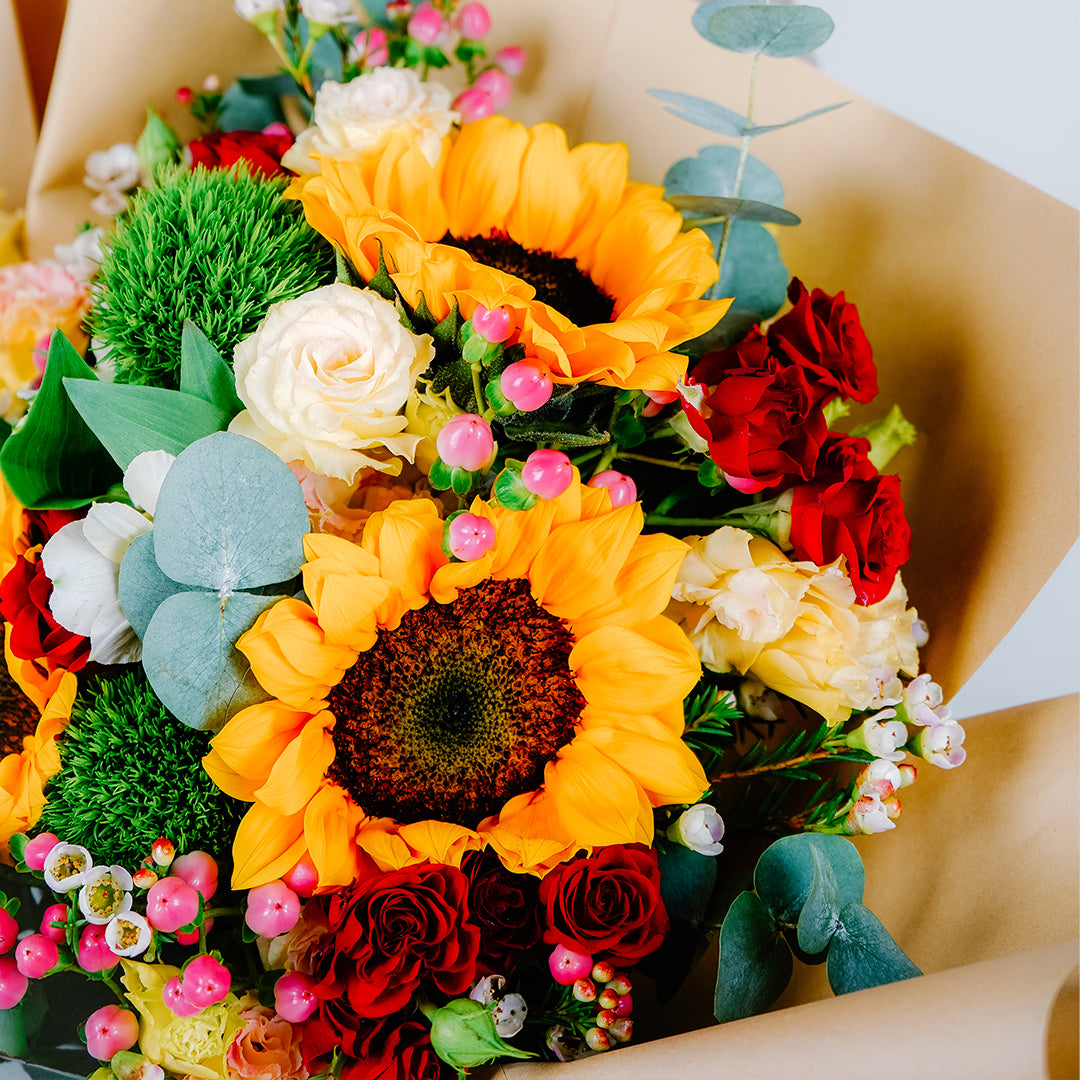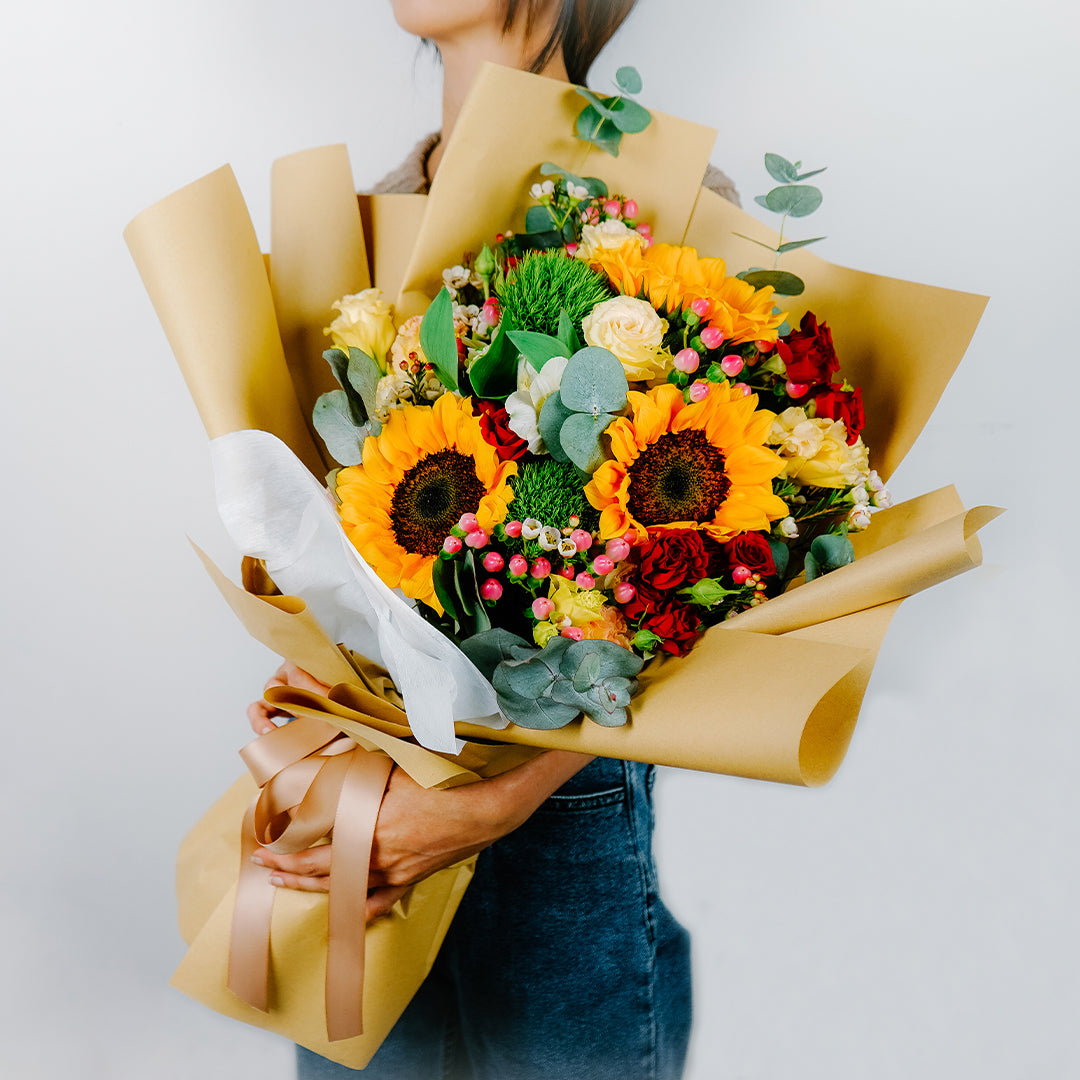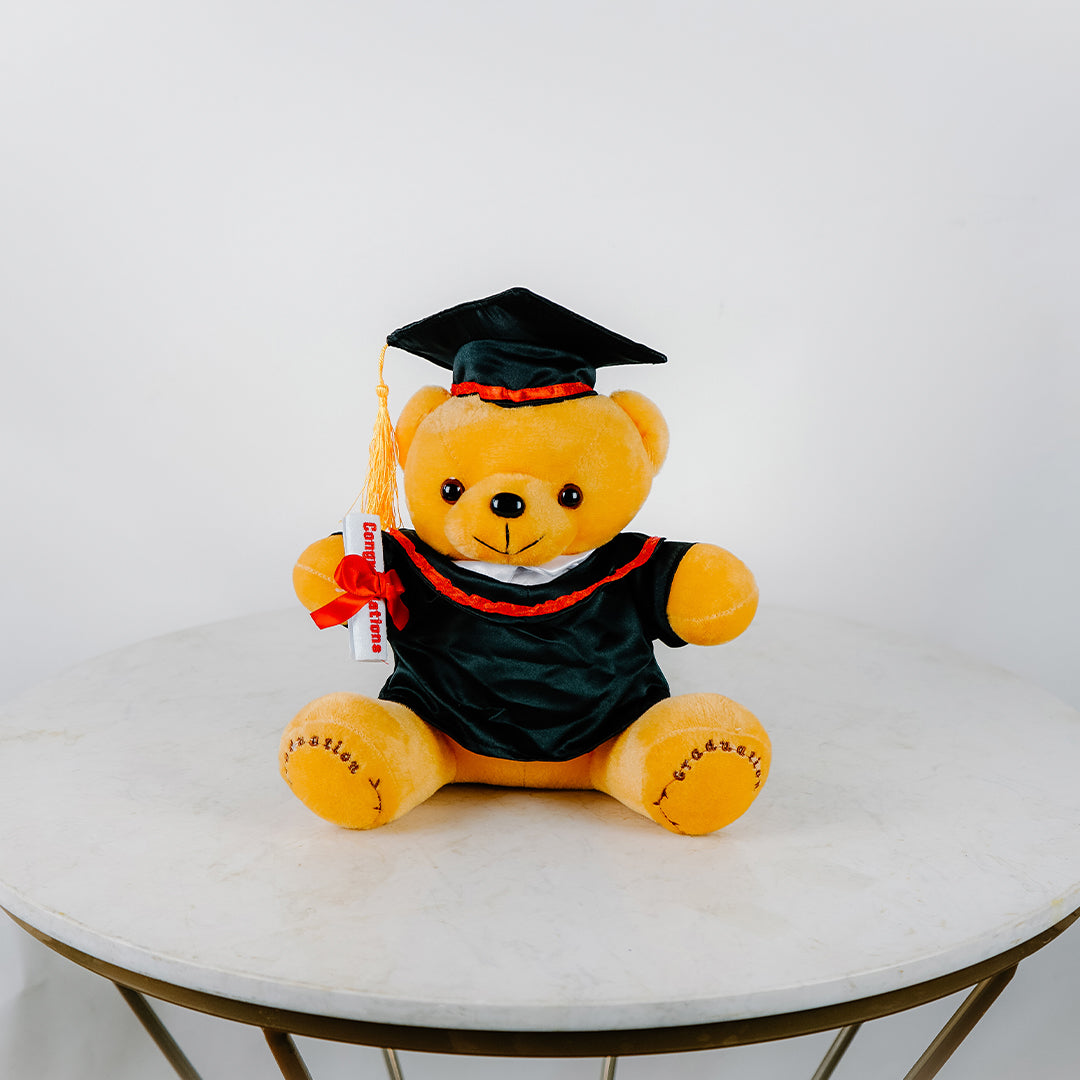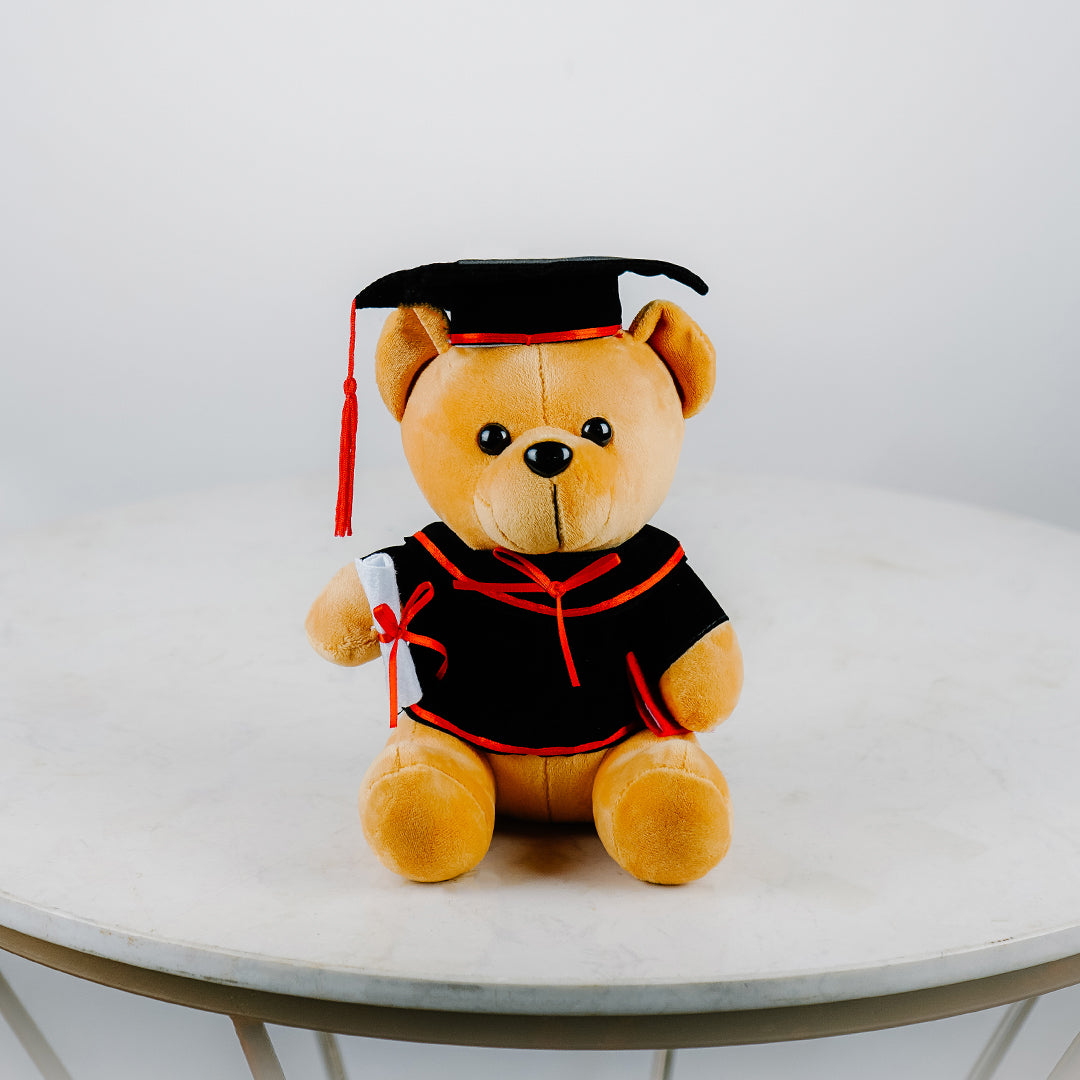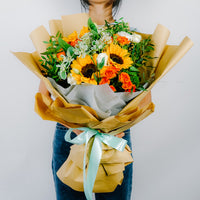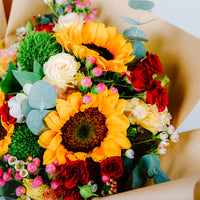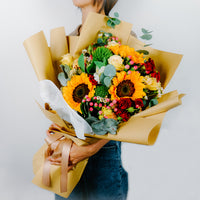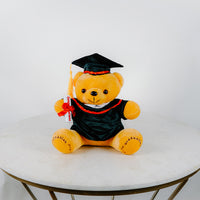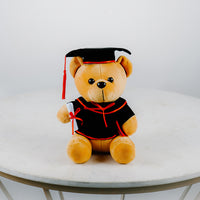 Petal Prodigies bouquet is an ode to nature's beauty, featuring the freshest of blooms in stunning colour pairings. But these bouquets have an added sentimental value. With each gorgeous, fresh-cut bloom that adorns the bouquet comes a reminder of the recipient's amazing talents at whatever they do. A reminder that they are extraordinarily talented and special in their unique way. What a perfect way to express two important thoughts: your admiration for incredible skill, and your love for the one who excels in it. You. Are. A. Prodigy.
Flower Types: Sunflower, Red Rose Spray, Hypericum, Peruvian Lily, Wax Flower, Green Trick, Eustoma and Eucalyptus.
Graduation Teddy: S - 18cm, M - 28cm.
All of our flowers are subject to availability. As with all natural products, the flowers may vary slightly in color.