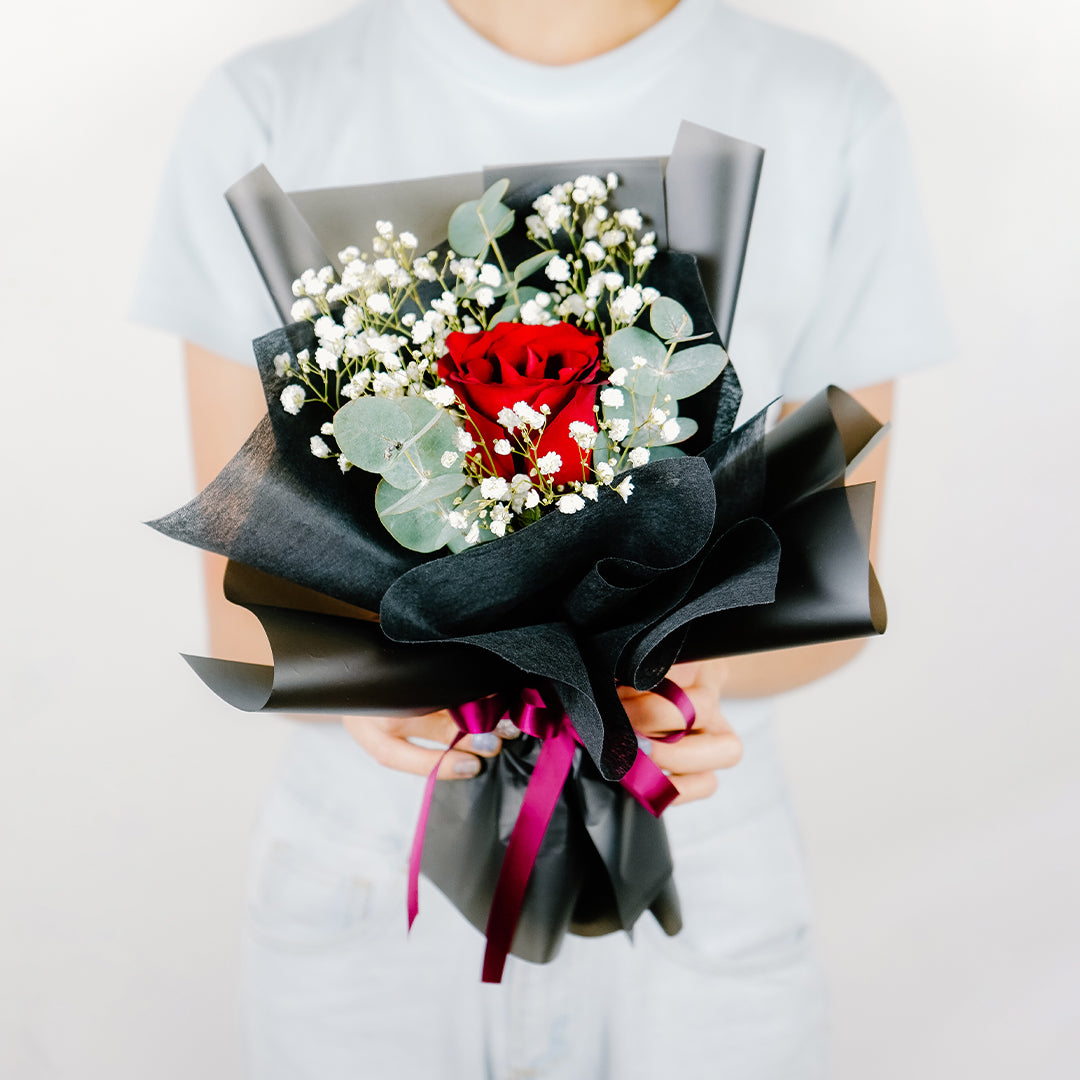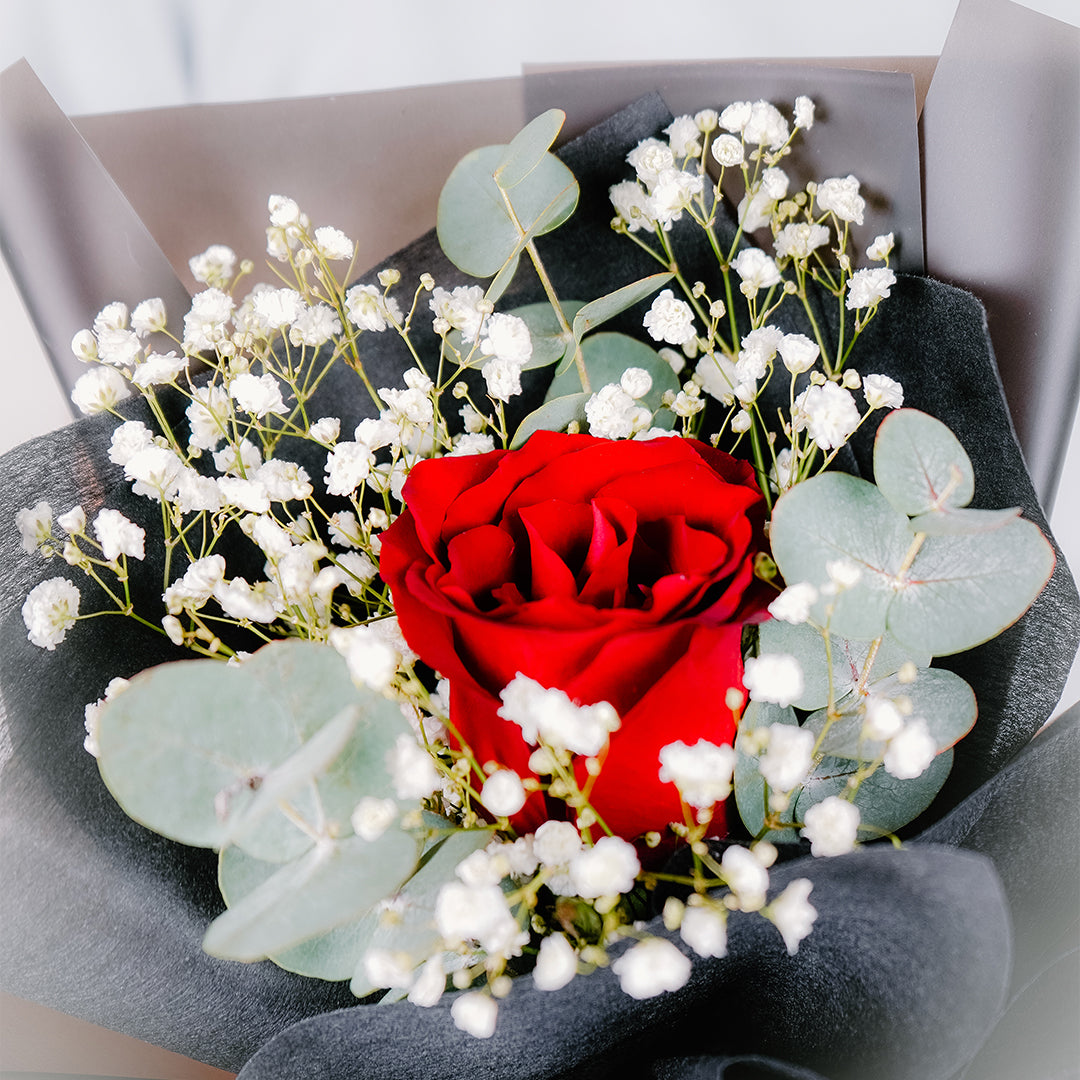 For those who prefer minimalism with their gestures, Petite Love is perfect. Its elegant simplicity will not be overshadowed by any additional gesture associated with its presentation. With this rose, there may be fewer words needed to express your adoration and admiration, the minimalistic beauty of the rose says enough on its own.
Flower Types: Red Roses, Baby Breath and Eucalyptus.

All of our flowers are subject to availability. As with all natural products, the flowers may vary slightly in color.