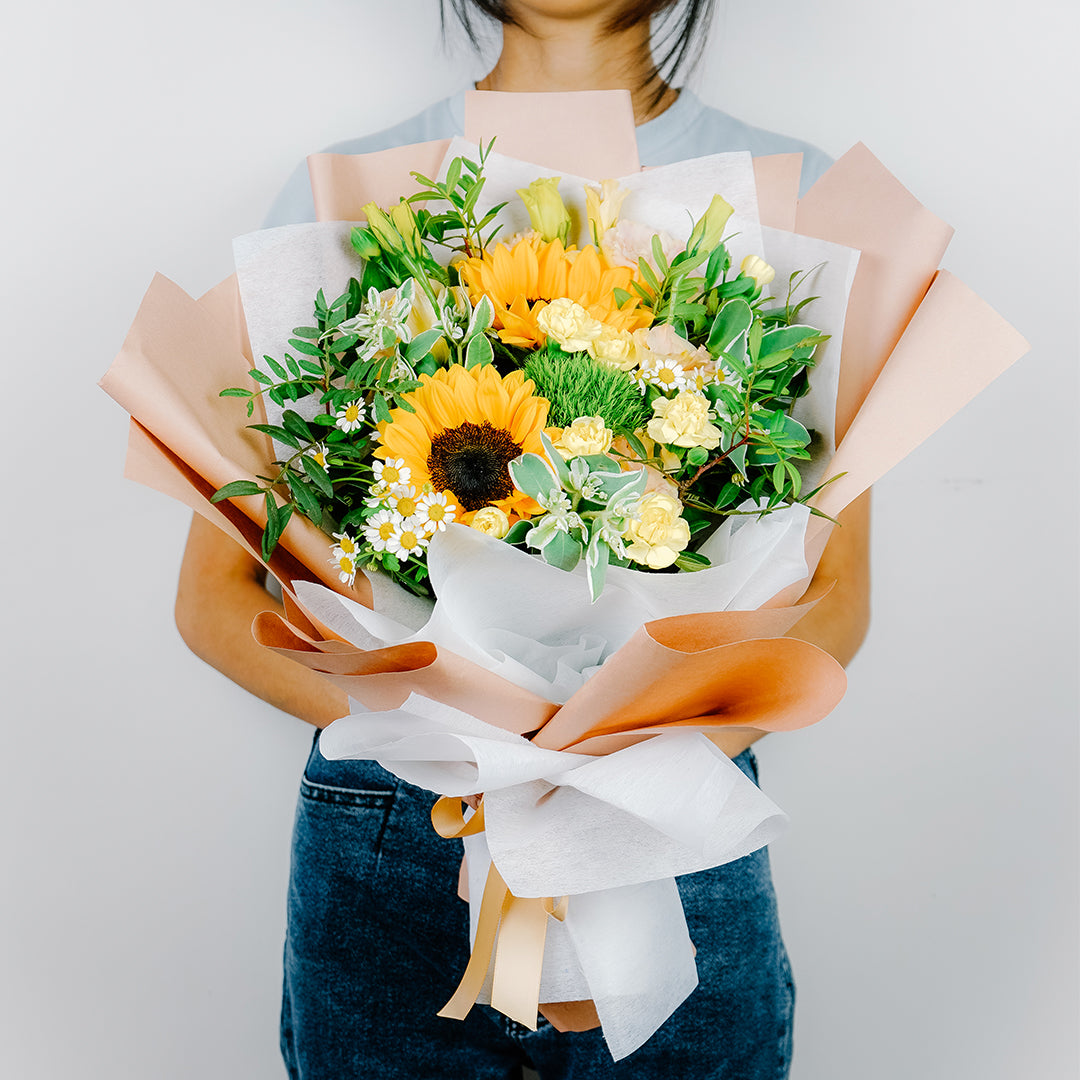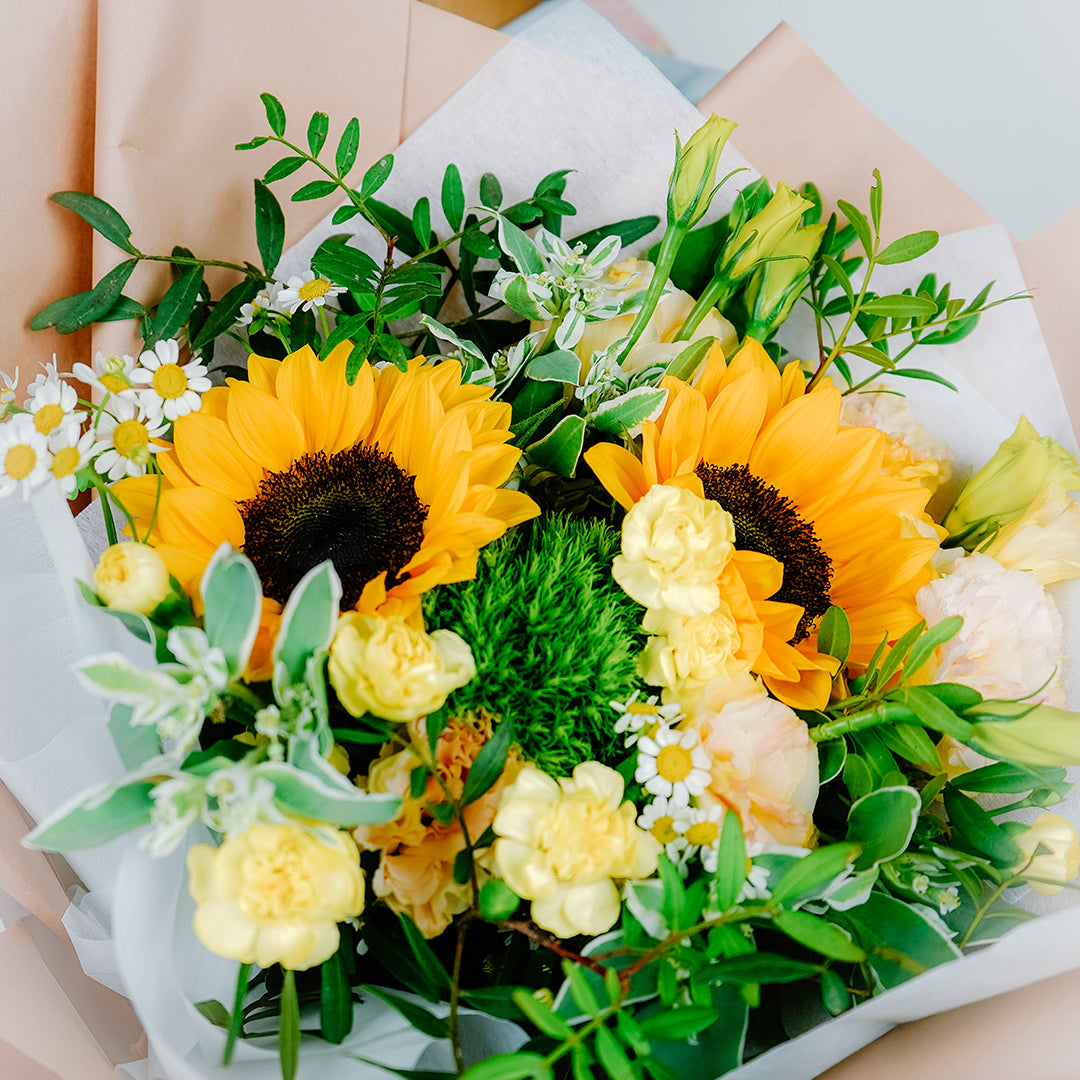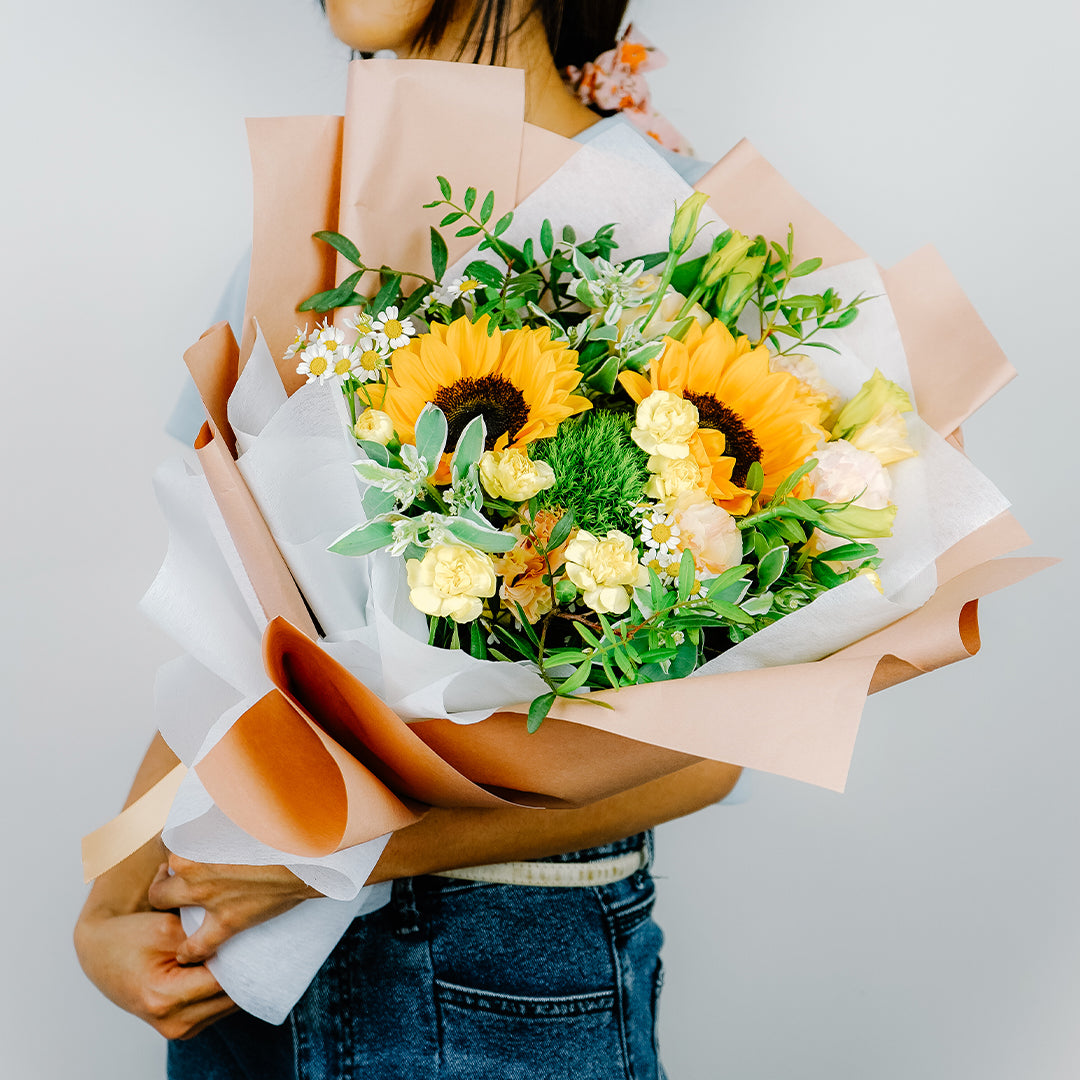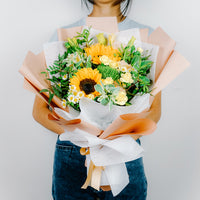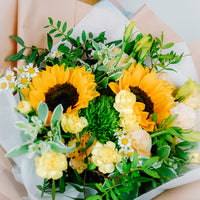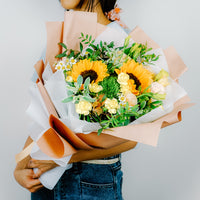 This is for that special someone whose smile brightens up the whole room! Remind them that they're a joy to be around with this cheerful bouquet including sunflowers, red rose sprays, and pink hypericum. Our champagne eustomas and wax flowers also help enhance the bright atmosphere, bound to set your recipient smiling ear to ear!
Flower Types: Sunflowers, Green Tricks, Red Rose Sprays, Pink Hypericums, White Alstromeria, Wax Flower, Champagne Eustoma and Eucalyptus.

All of our flowers are subject to availability. As with all natural products, the flowers may vary slightly in color.