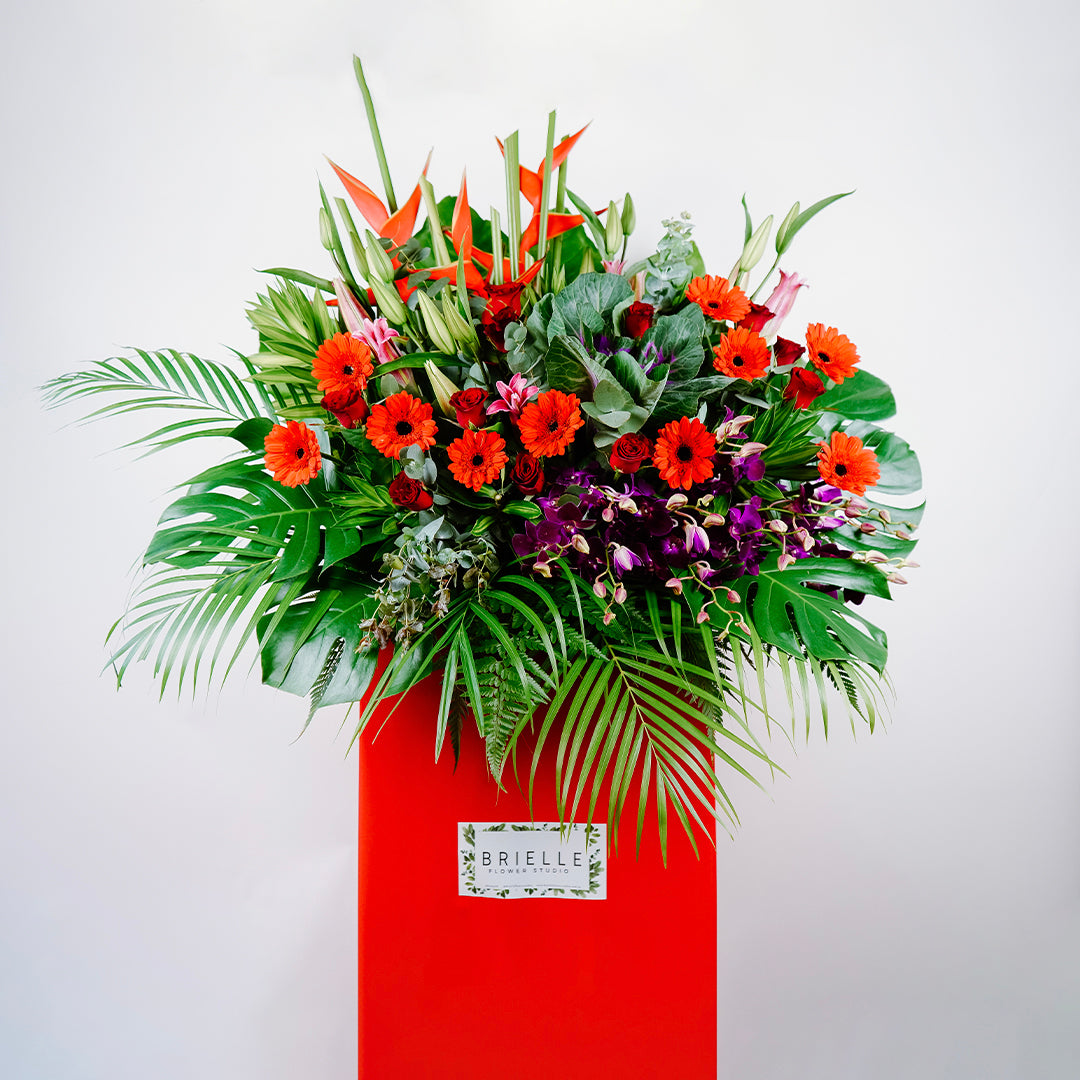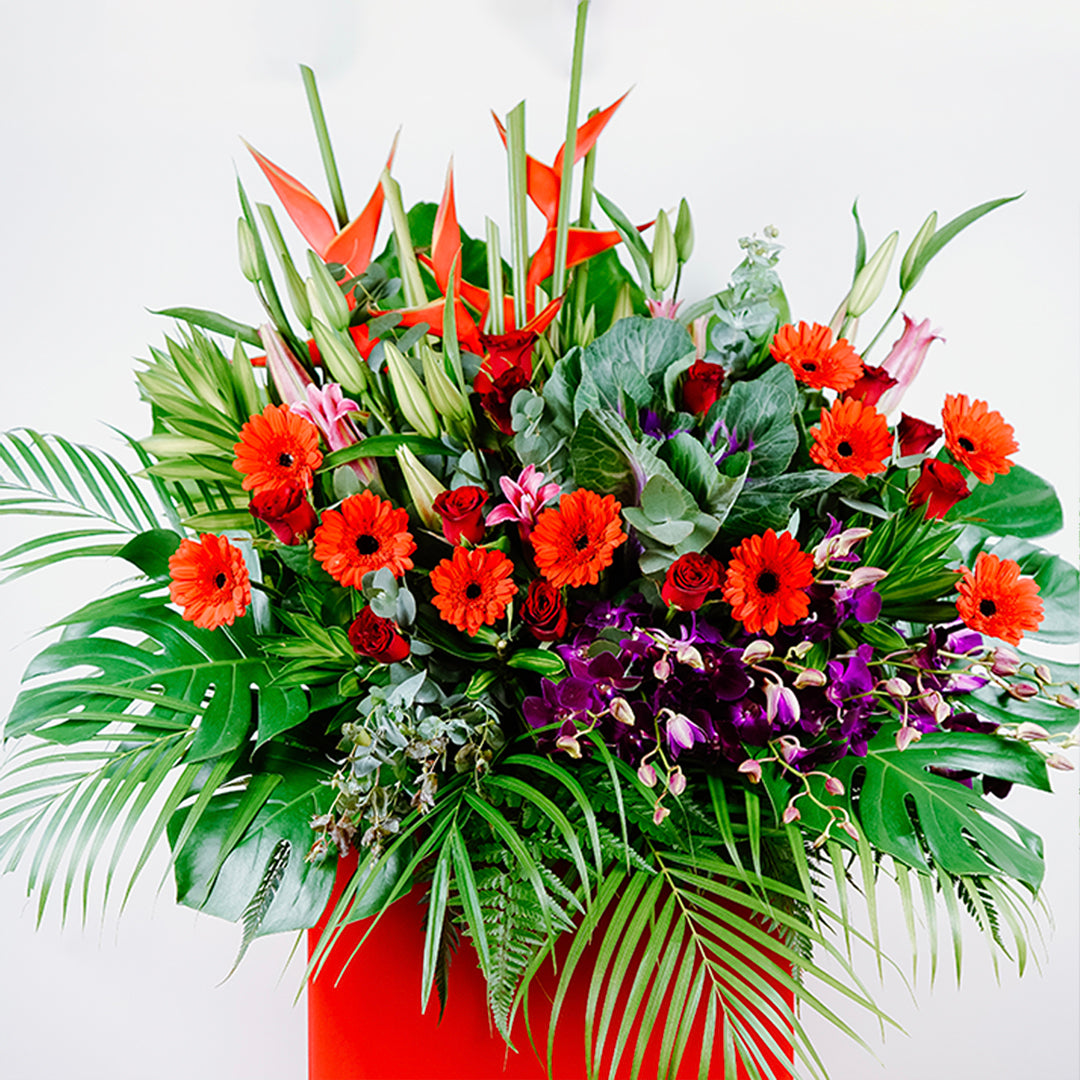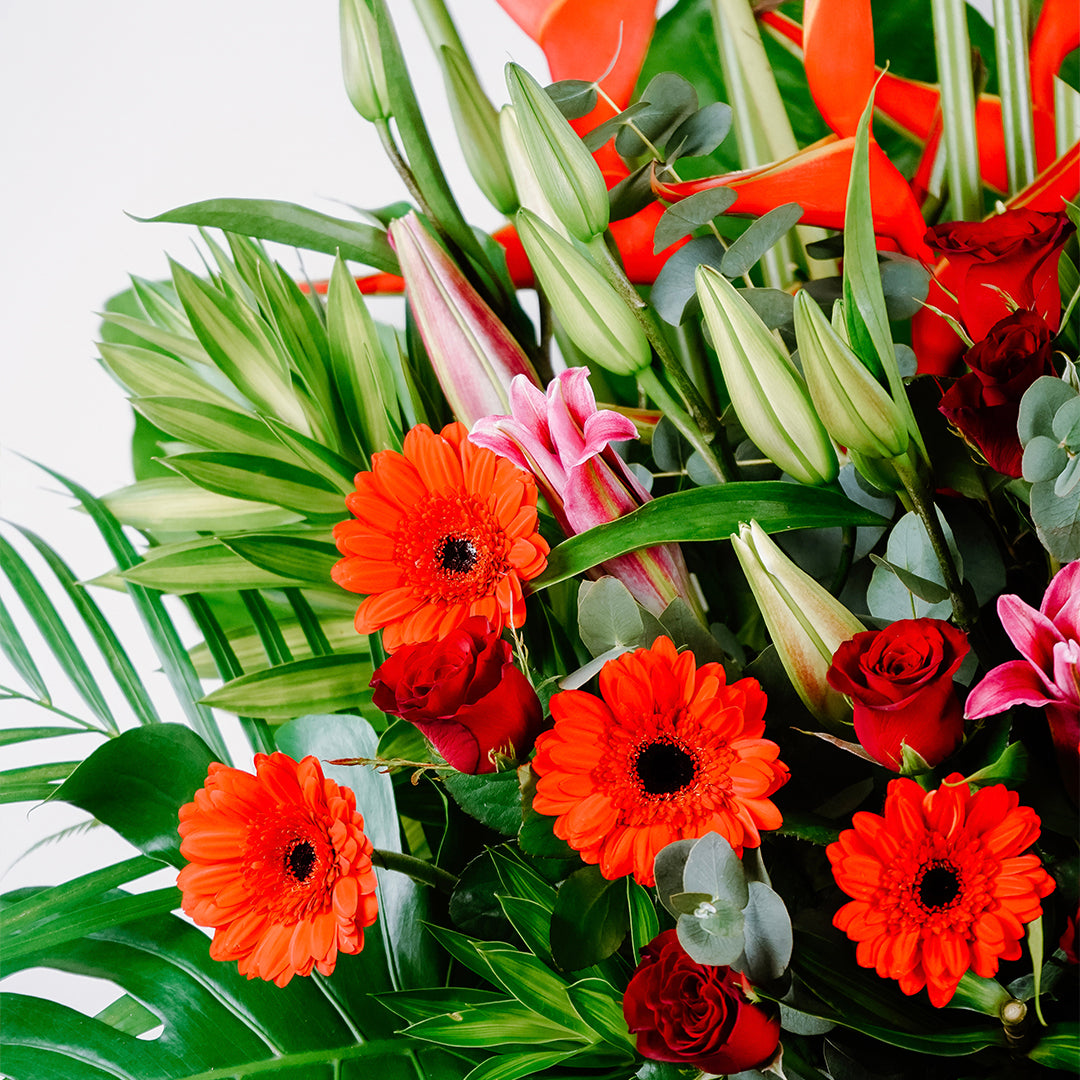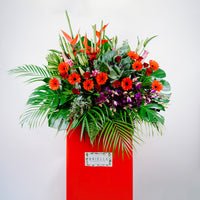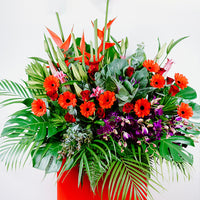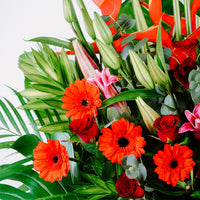 Set to impress with its beautiful design and bountiful charm with Prestigious flower stand .It's the perfect way to turn any occasion into an experience full of memorable moments!
Flower Types: Brassica, Heliconia, Pink Lily, Orchids, Roses, Gerbera, Eucalyptus, Song of India, Monstera, Palm Leaf and Jungle Bush.
Dimensions: 140cm - 170cm
All of our flowers are subject to availability. As with all natural products, the flowers may vary slightly in color.