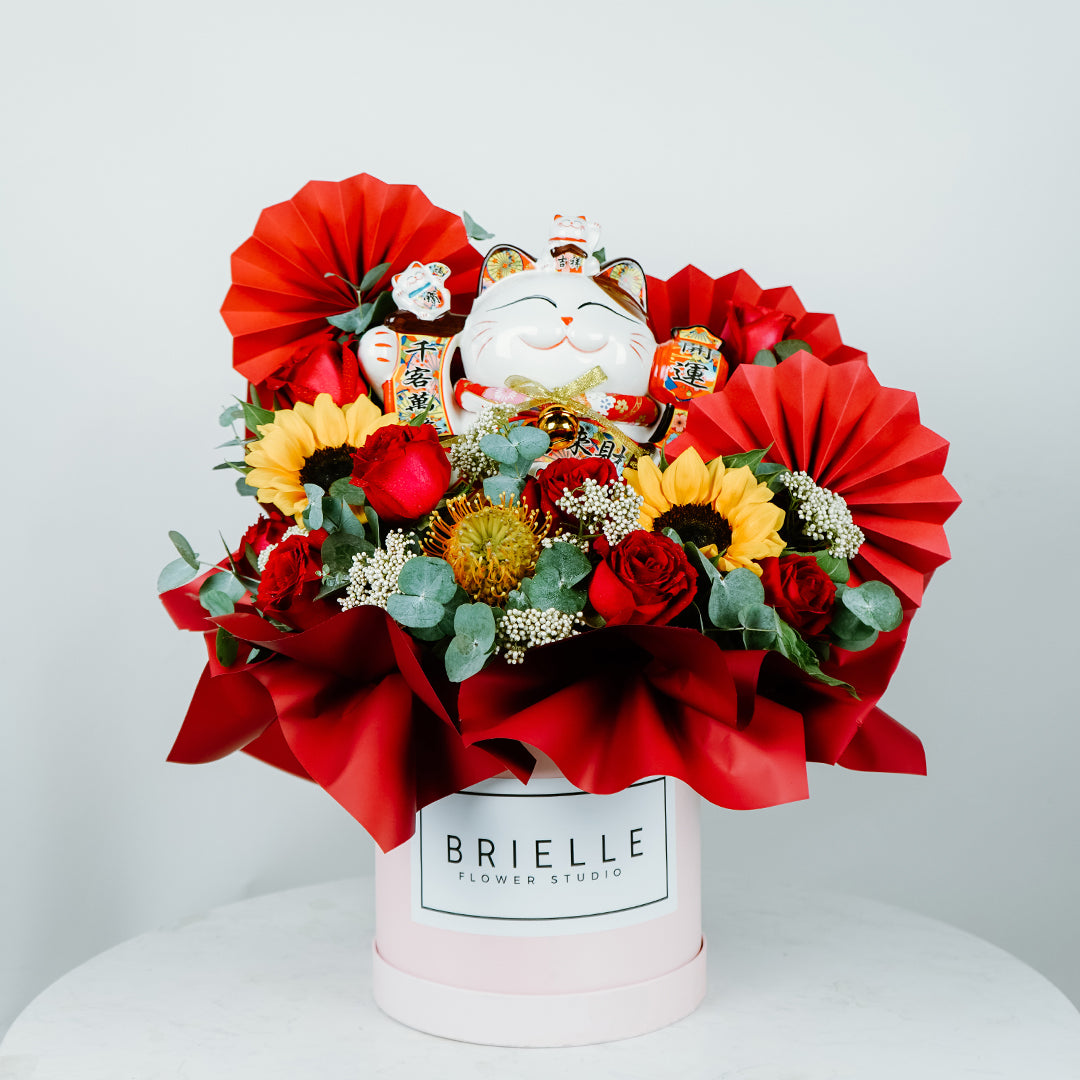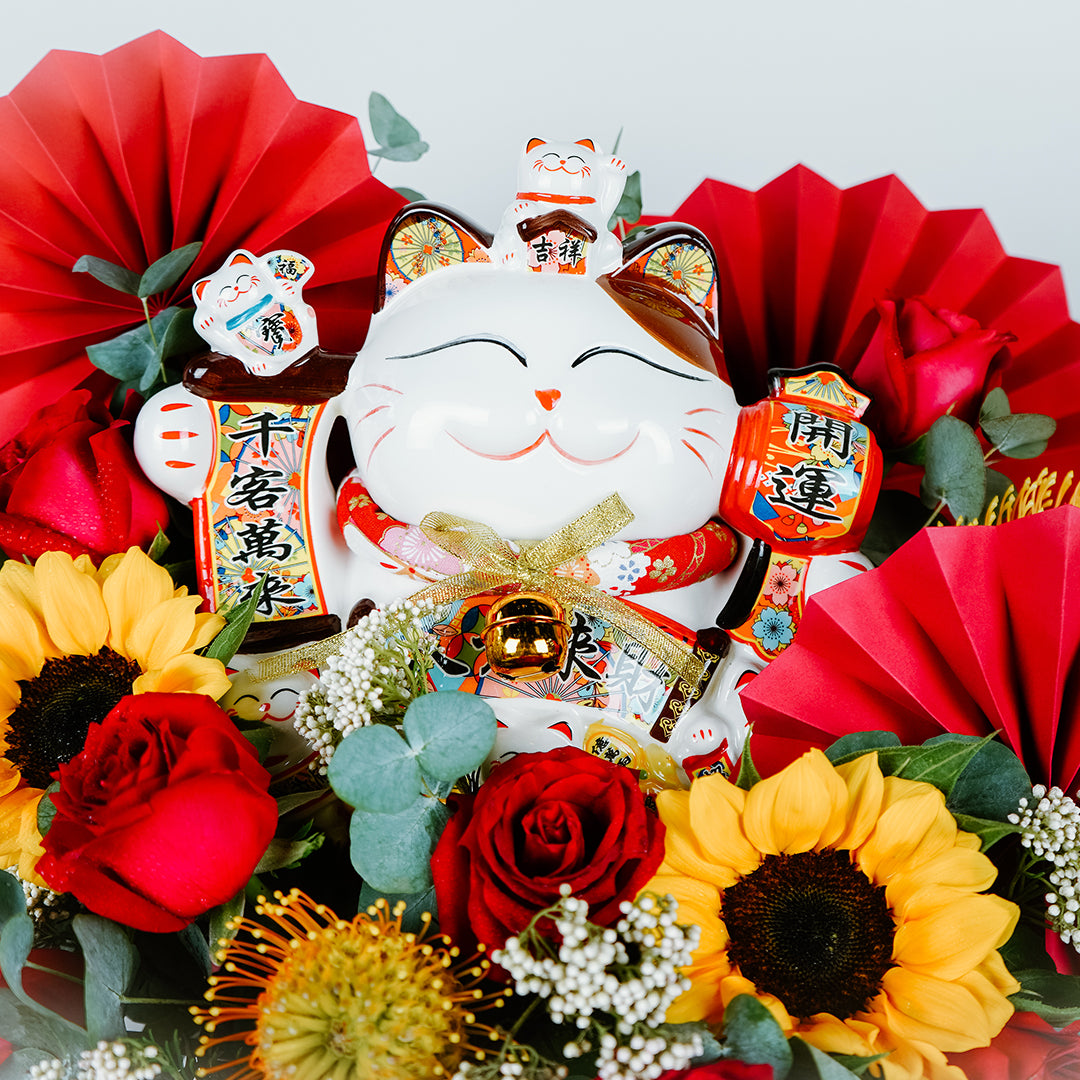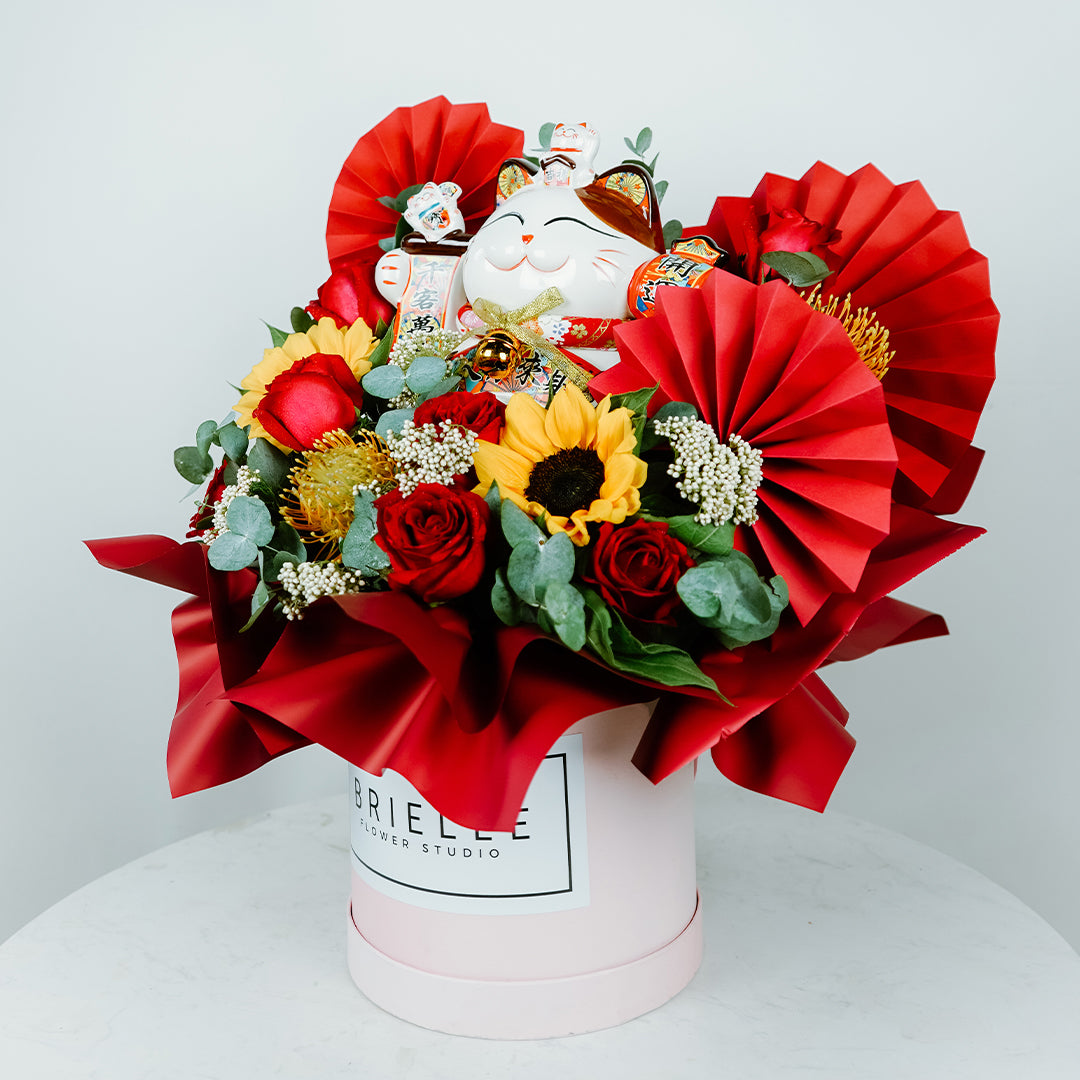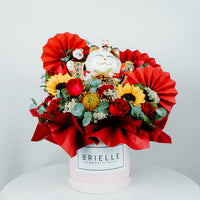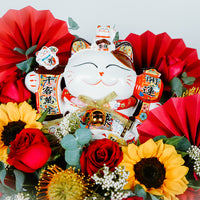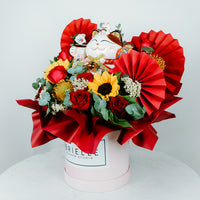 What better way to welcome new beginnings than with a lucky cat nestled in a bed of red roses, sunflowers, rice flowers and eucalyptus? Convey your well-wishes with this stunning arrangement with a vivid splash of vermillion that promises an abundance of prosperity, joy and strength.
Flower Types: Brielle Box, Red Roses, Sunflowers, Rice Flowers, Eucalyptus and Other Decorative Items.
All of our flowers are subject to availability. As with all natural products, the flowers may vary slightly in color.