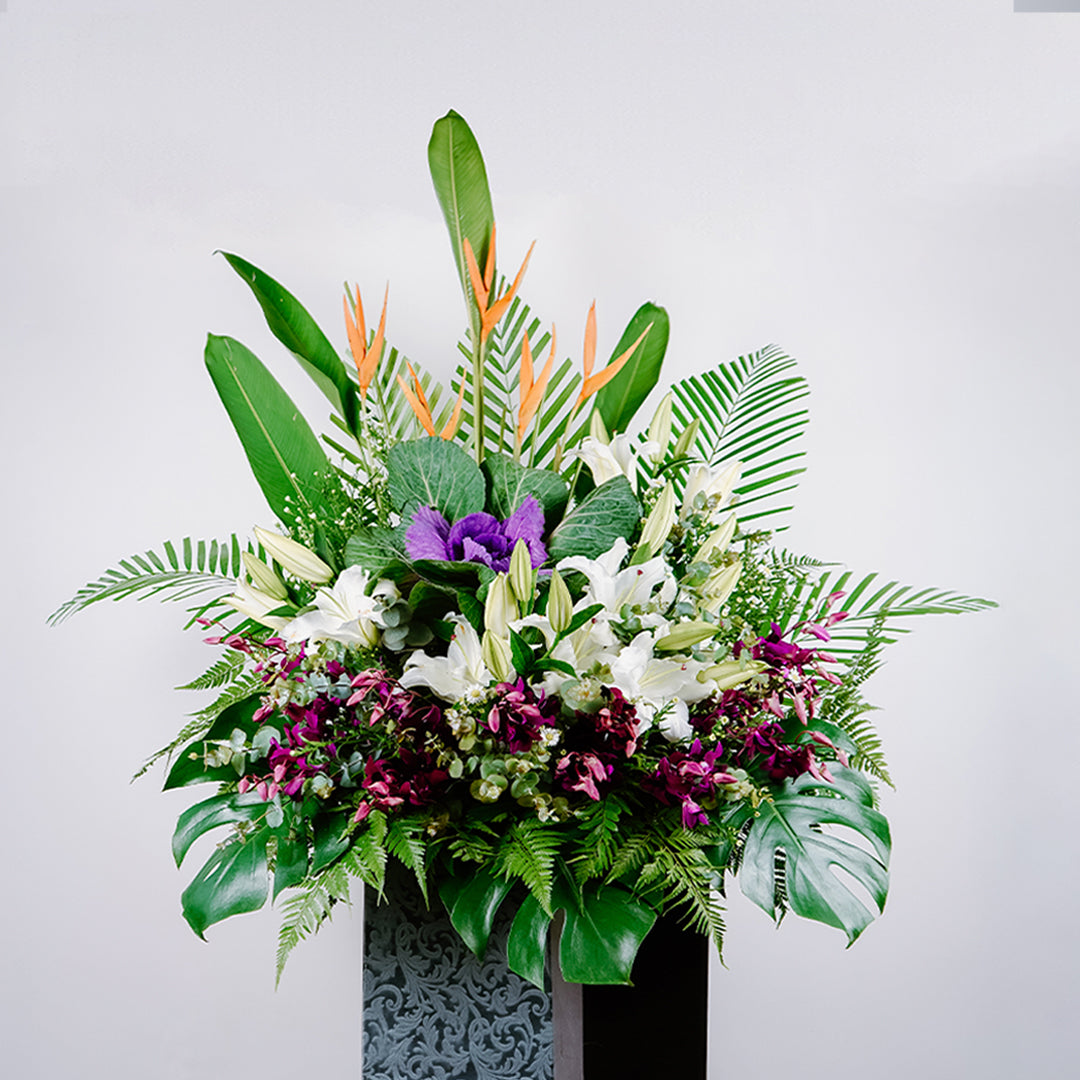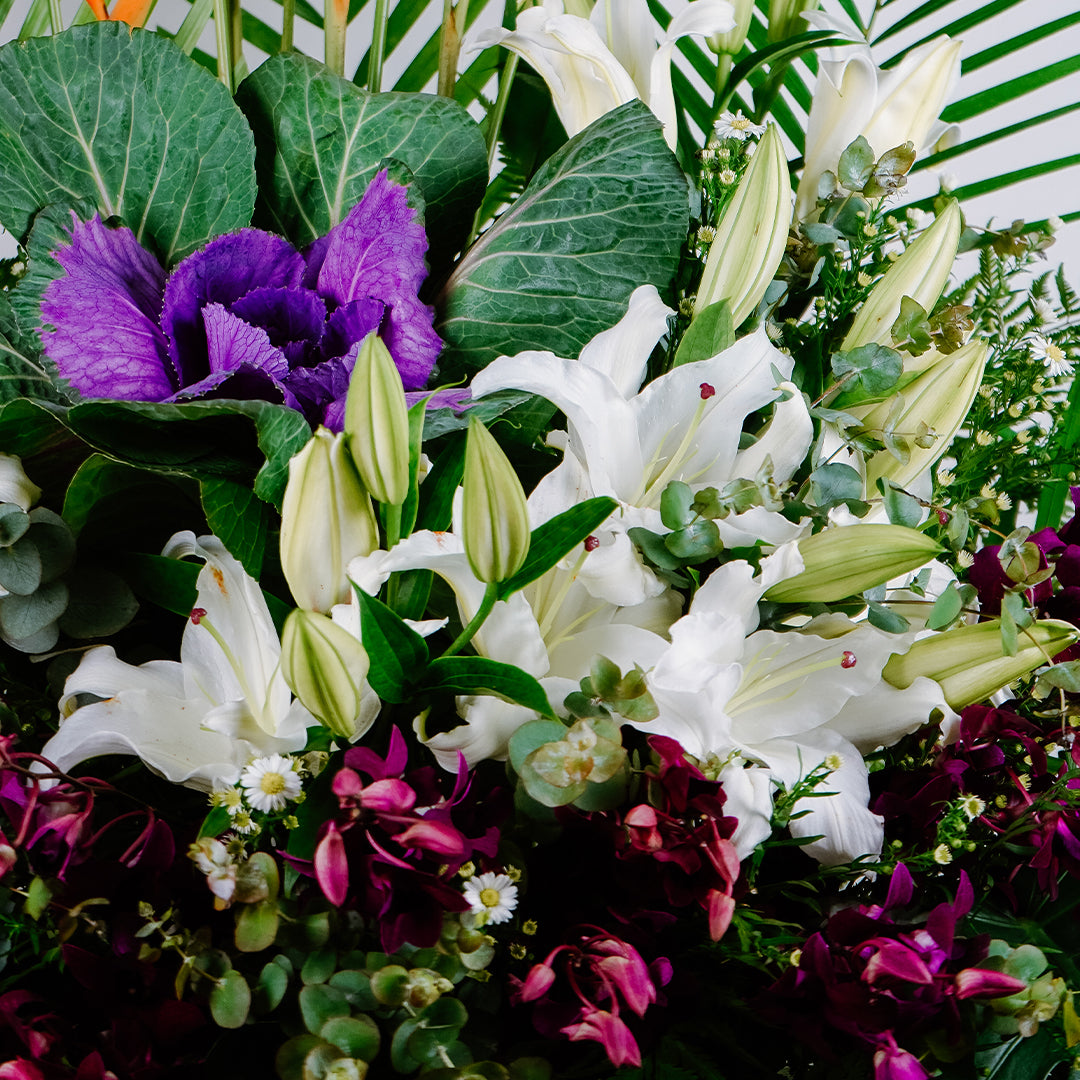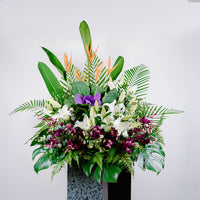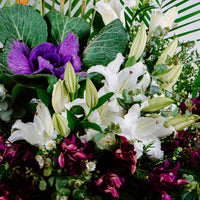 From simple yet heartfelt arrangements to large and elaborate displays, whatever your choice of flower, Quiet Solitude is a symbol of hope imbued in, bringing clarity and giving strength in times of grief.

Flower Types: Local Bird, Orchid, Brassica, White Phoenix, White Lily, Eucalyptus, Johor Fern, Monstera and Palm Leaf.
Dimensions: 140cm - 170cm
All of our flowers are subject to availability. As with all natural products, the flowers may vary slightly in color.