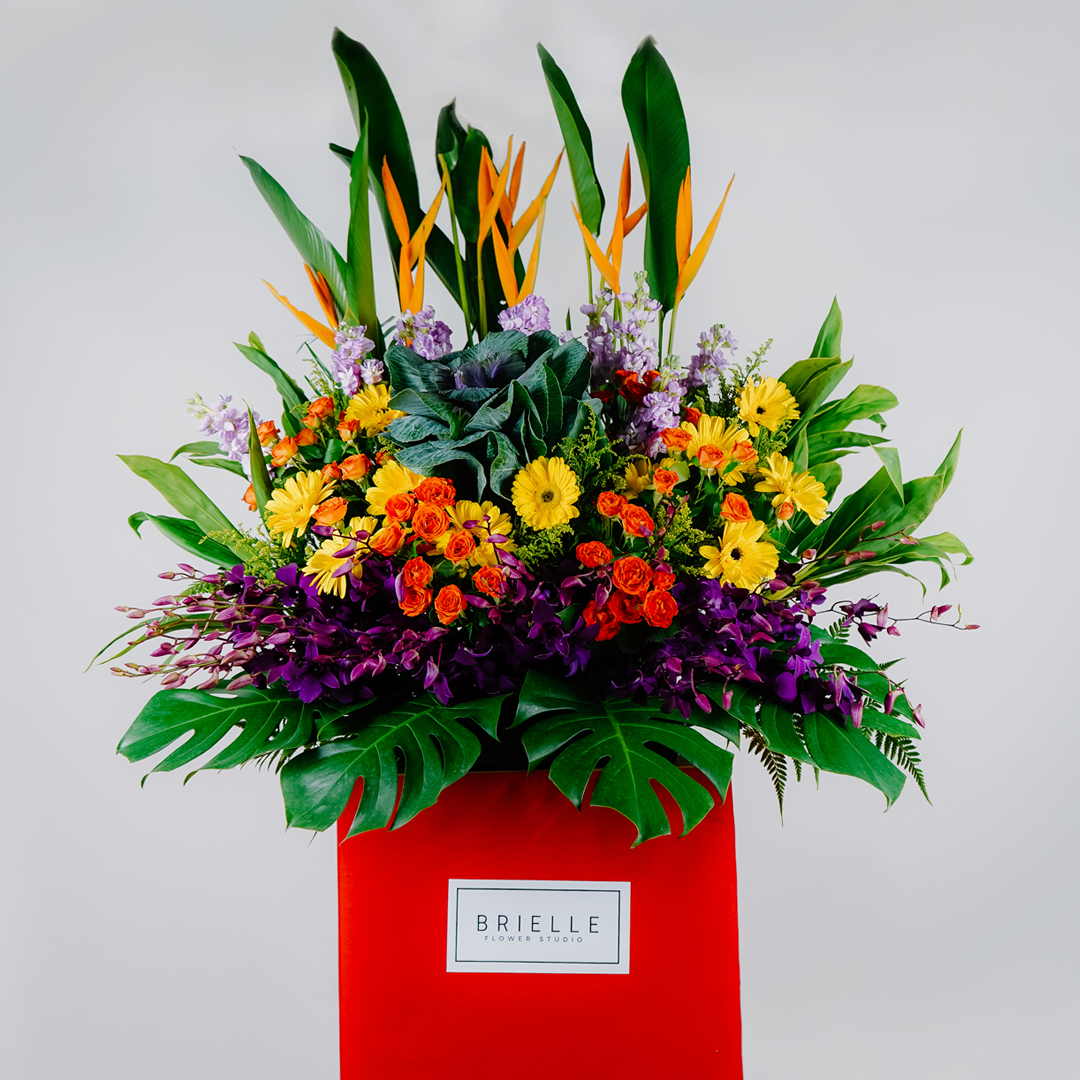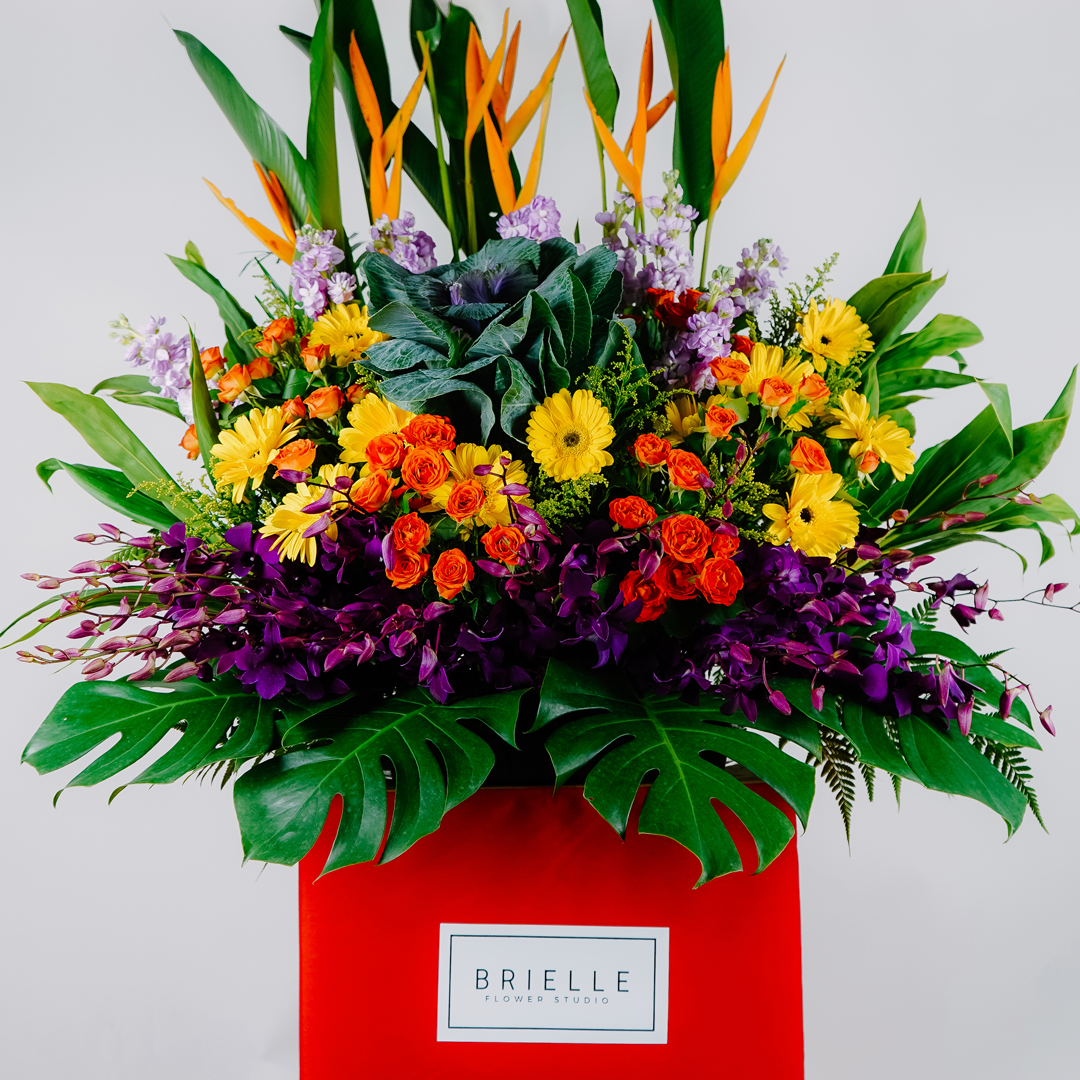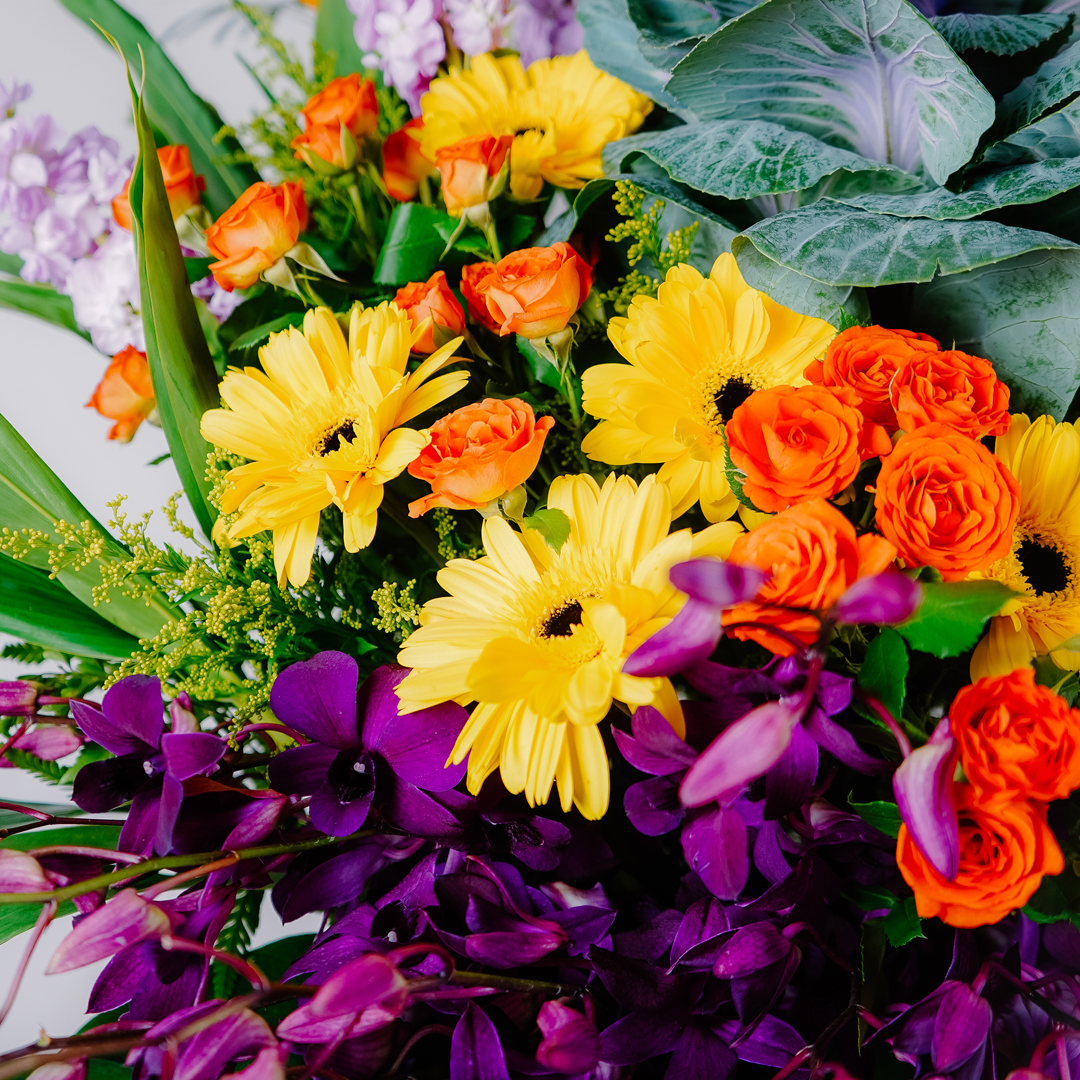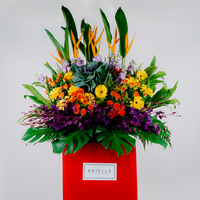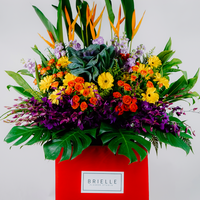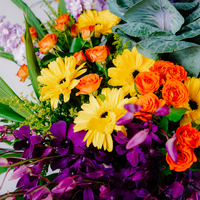 Celebrate new chapters and exciting ventures with the vibrant and bountiful blooms of Radiant Beginnings that symbolise great growth, prosperity and success.
Flower Types: Matthiola, Local Bird, Brassica, Yellow Gerberas, Orange Rose Spray, Purple Orchids, Codyline, Monstera
All of our flowers are subject to availability. As with all natural products, the flowers may vary slightly in color.