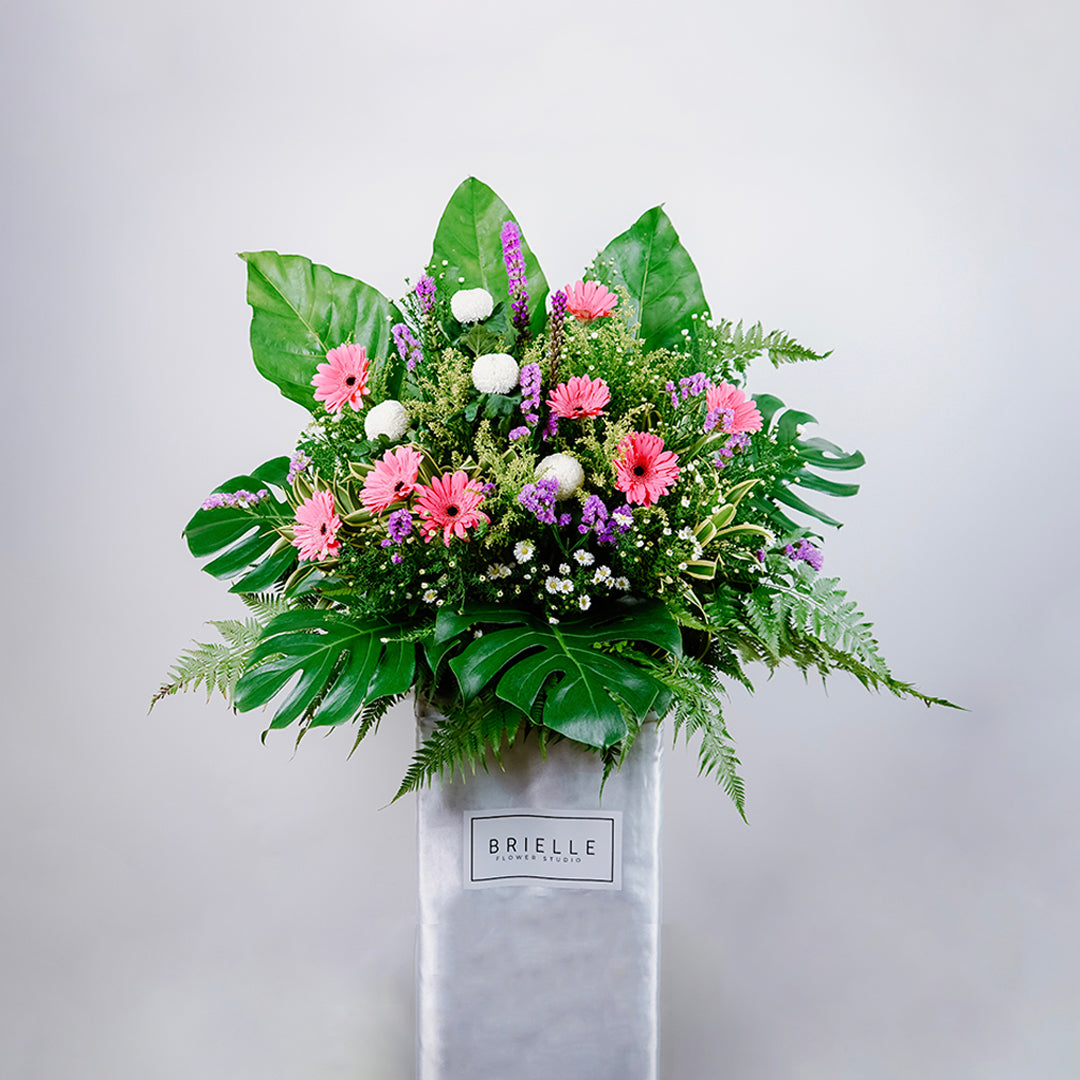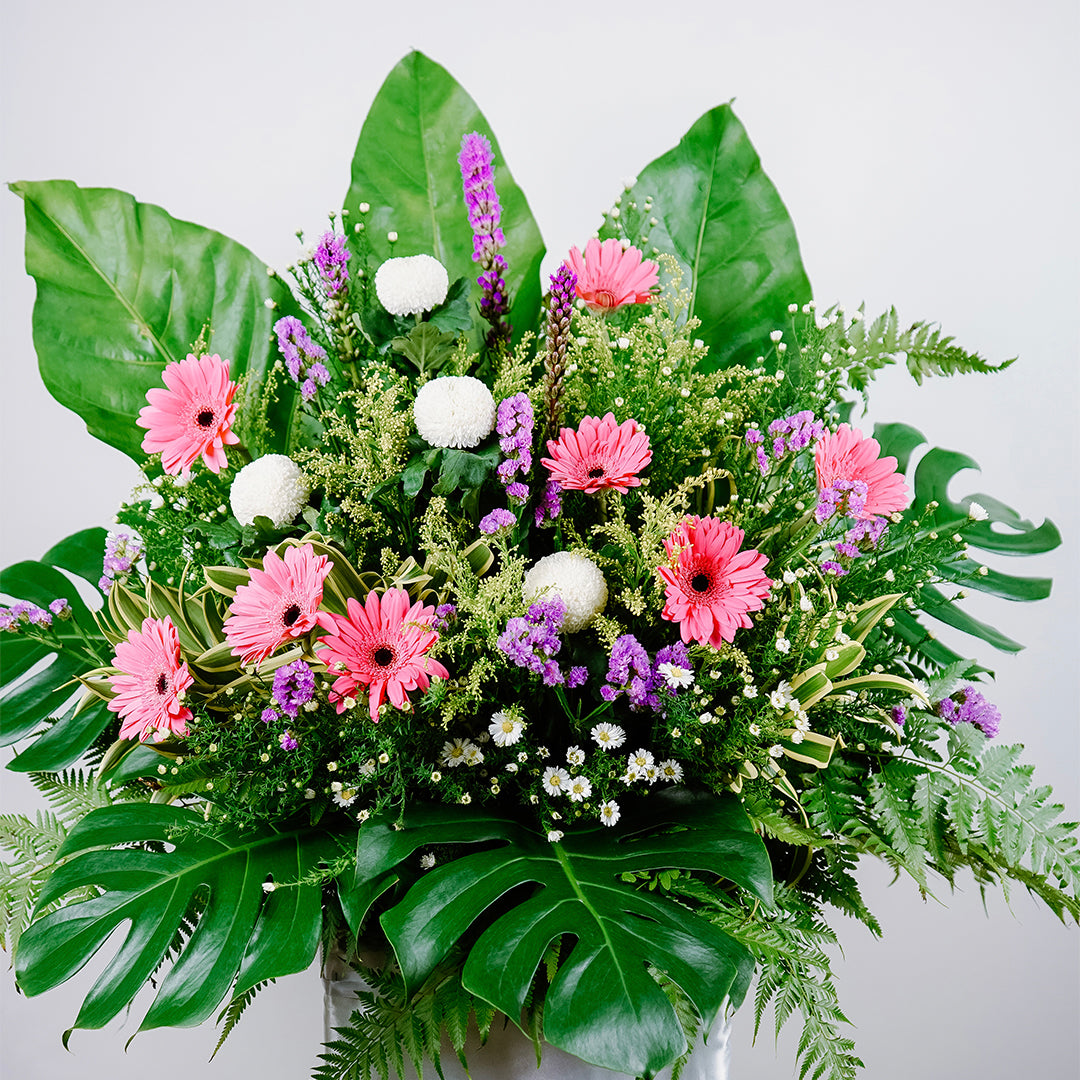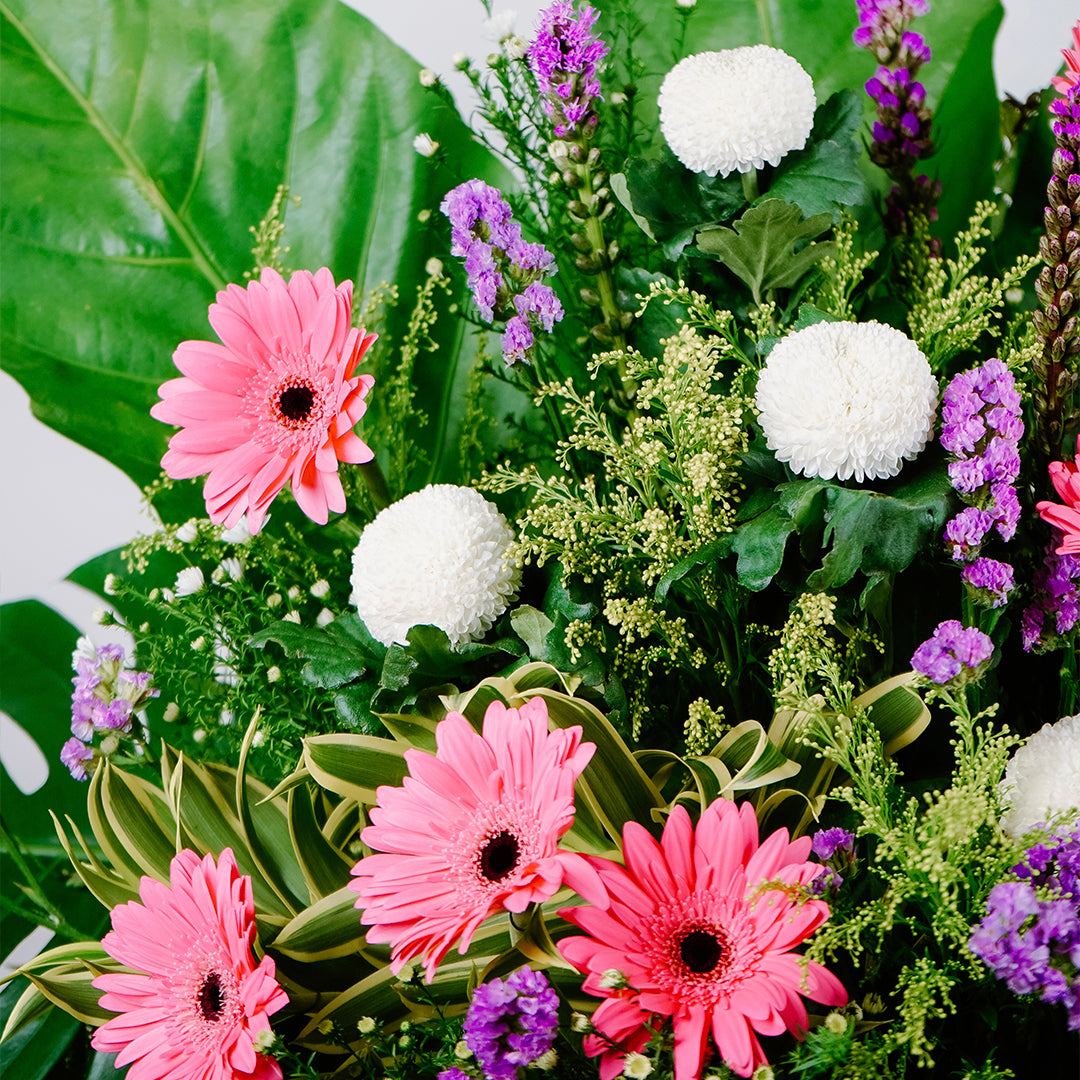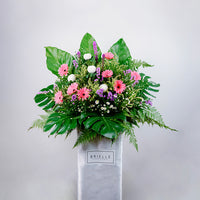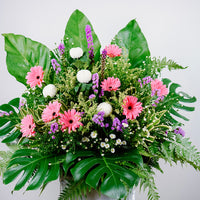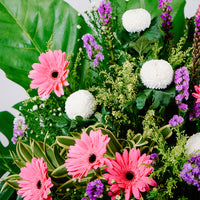 The condolence stand provide solace to those who are grieving. It's a beautiful and tangible symbol of our faith that the loved one we lost is still with us in spirit.
lower Types: Song of India, Blazing Stars, Pink Gerbera, White Chrysanthemum, Yellow and White Phoenix, Statice Lilac, Monstera and Jungle Bush.
Dimensions: 140cm - 170cm

All of our flowers are subject to availability. As with all natural products, the flowers may vary slightly in color.