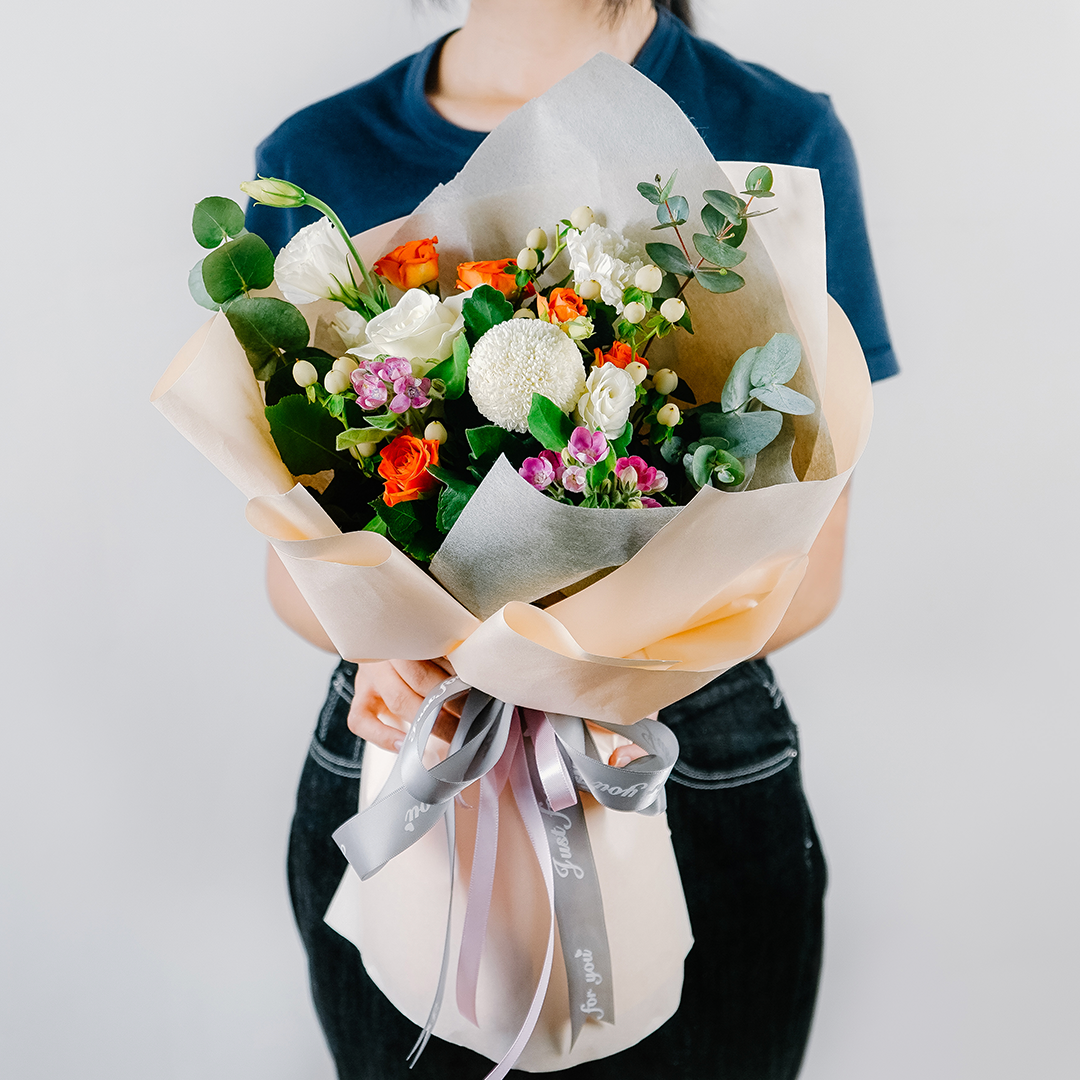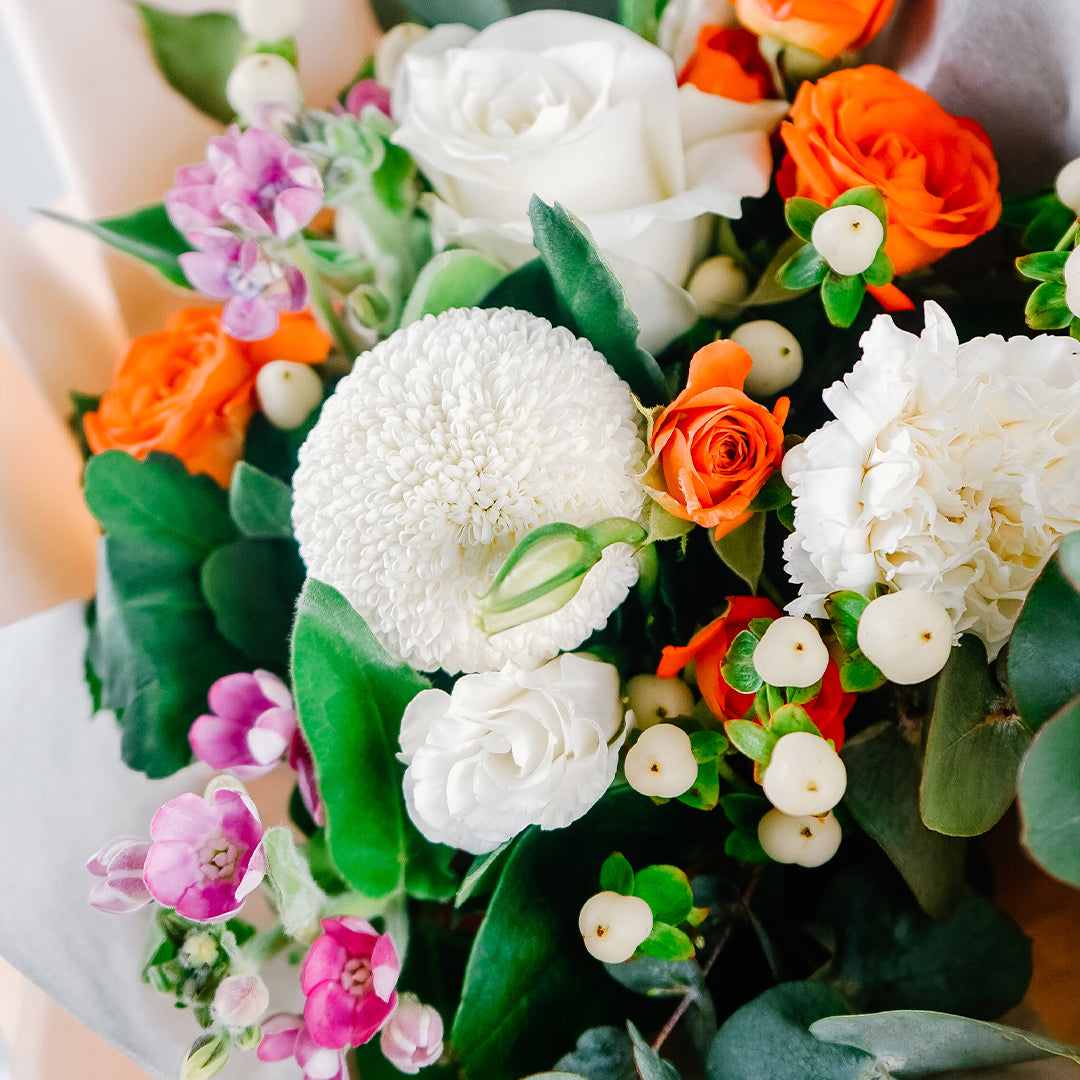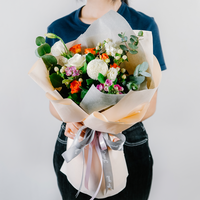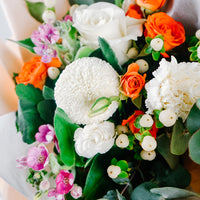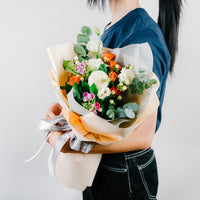 Brighten up your special someone's day with this lovingly handpicked selection of blooms featuring a myriad of colours and flowers– they won't be able to take their eyes off!
Flower Types: White Rose, White Ping Pong, White Hypericum, Orange Rose Spray, Oxypetlum and Eustoma.

All of our flowers are subject to availability. As with all natural products, the flowers may vary slightly in color.