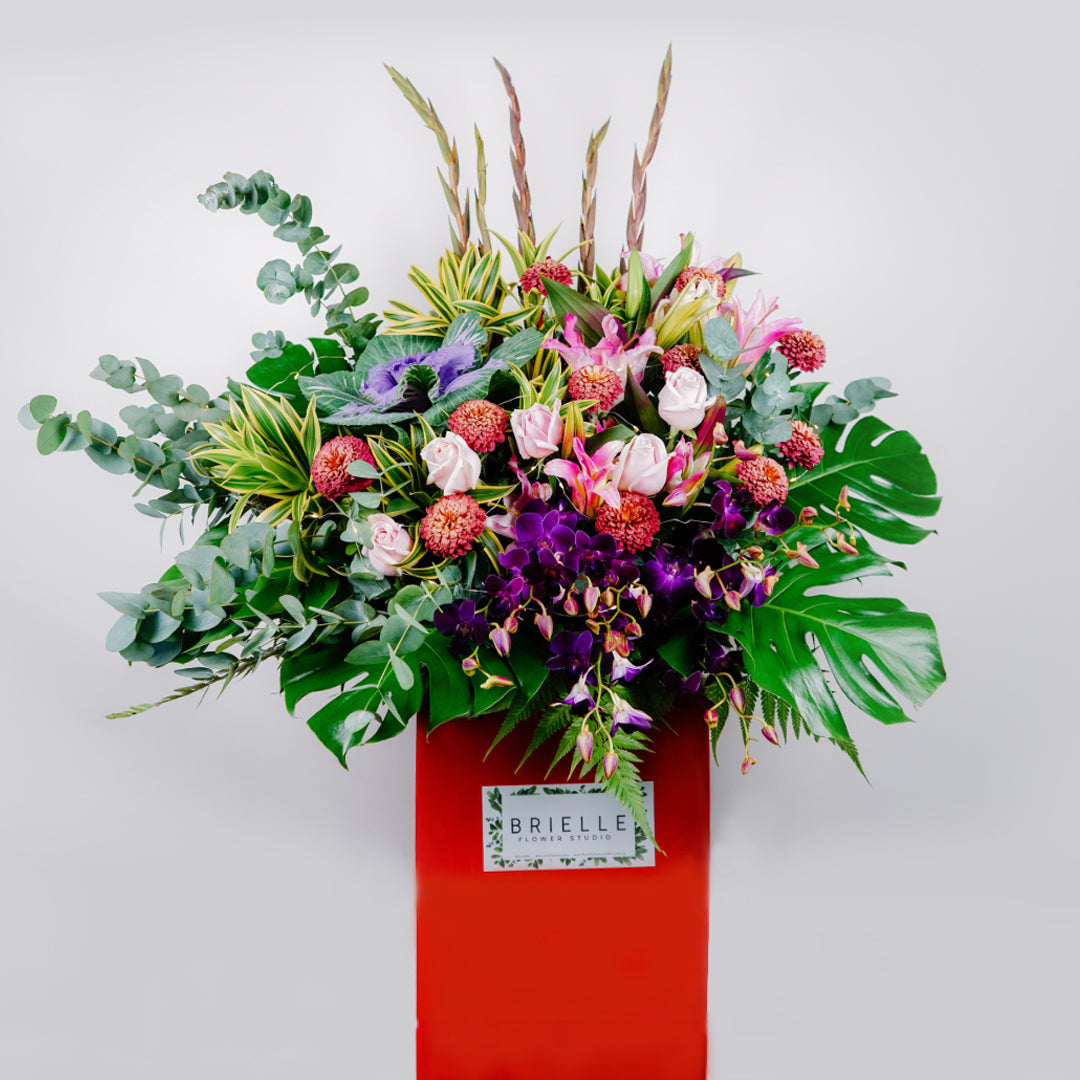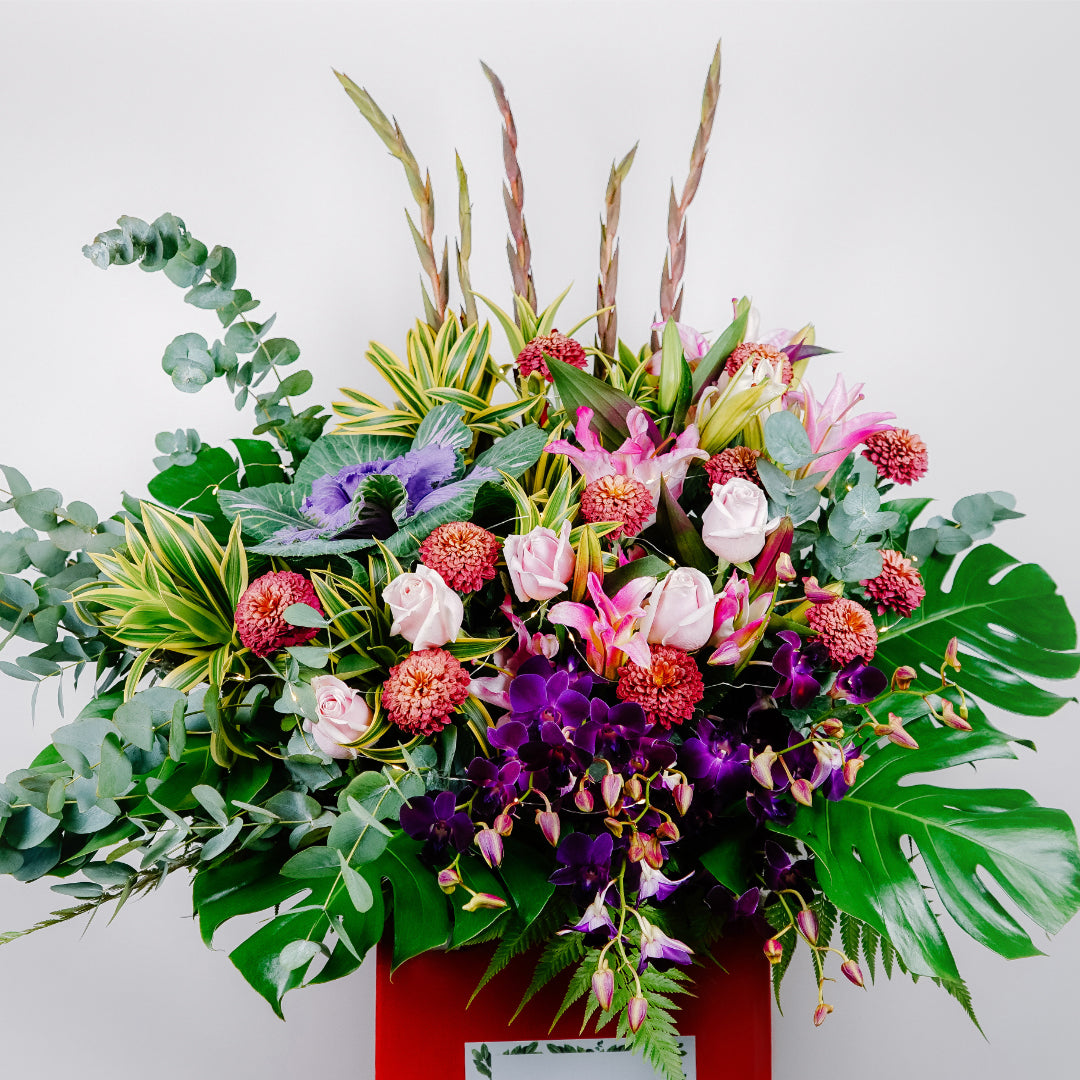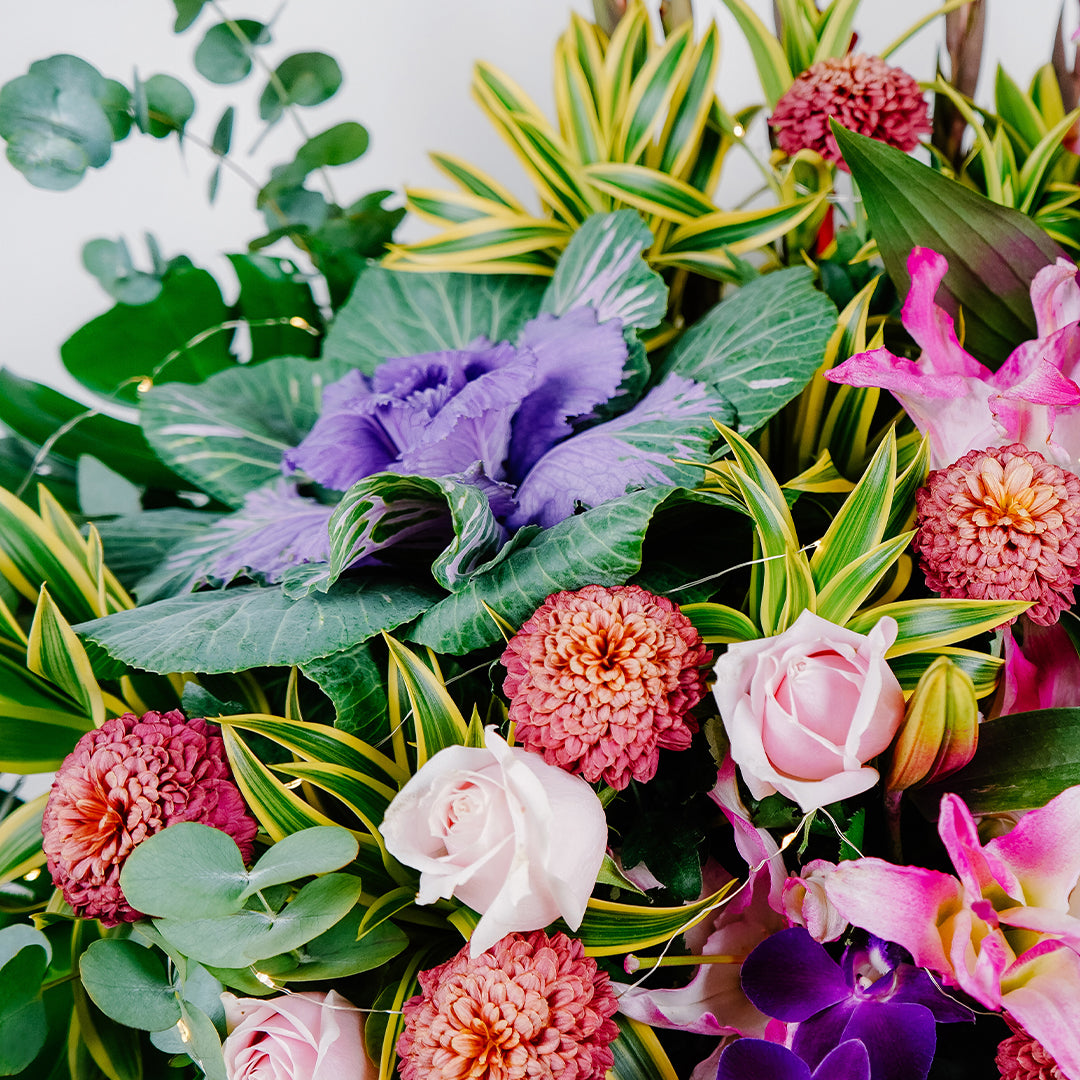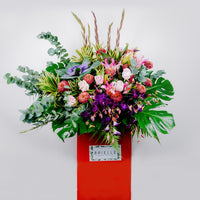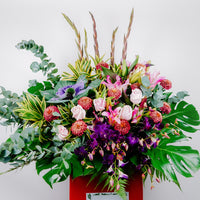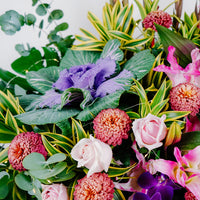 This Thrive floral arrangement expresses your fervent hope for success and conveys well-wishes for a fruitful and flourishing journey ahead. Lovingly picked and curated, this selection of blooms promises to brighten up the recipient's day.

Flower Types: Gladiolus, Brassic, Pink Lily, Pin Cushion, Orchid, Pink Rose, Song of India, Monstera and Euclyptus.

Dimensions: 140cm - 170cm

All of our flowers are subject to availability. As with all natural products, the flowers may vary slightly in color.