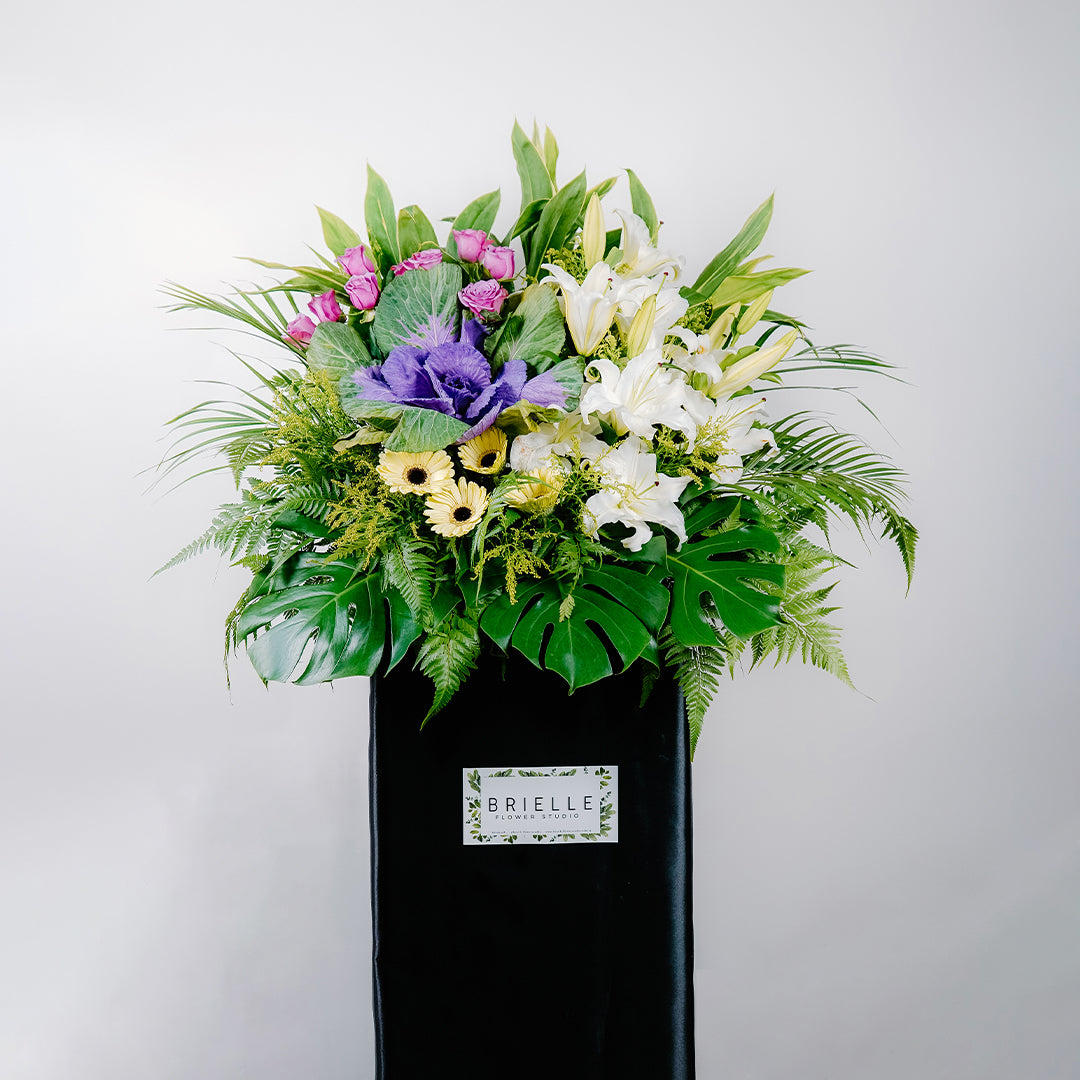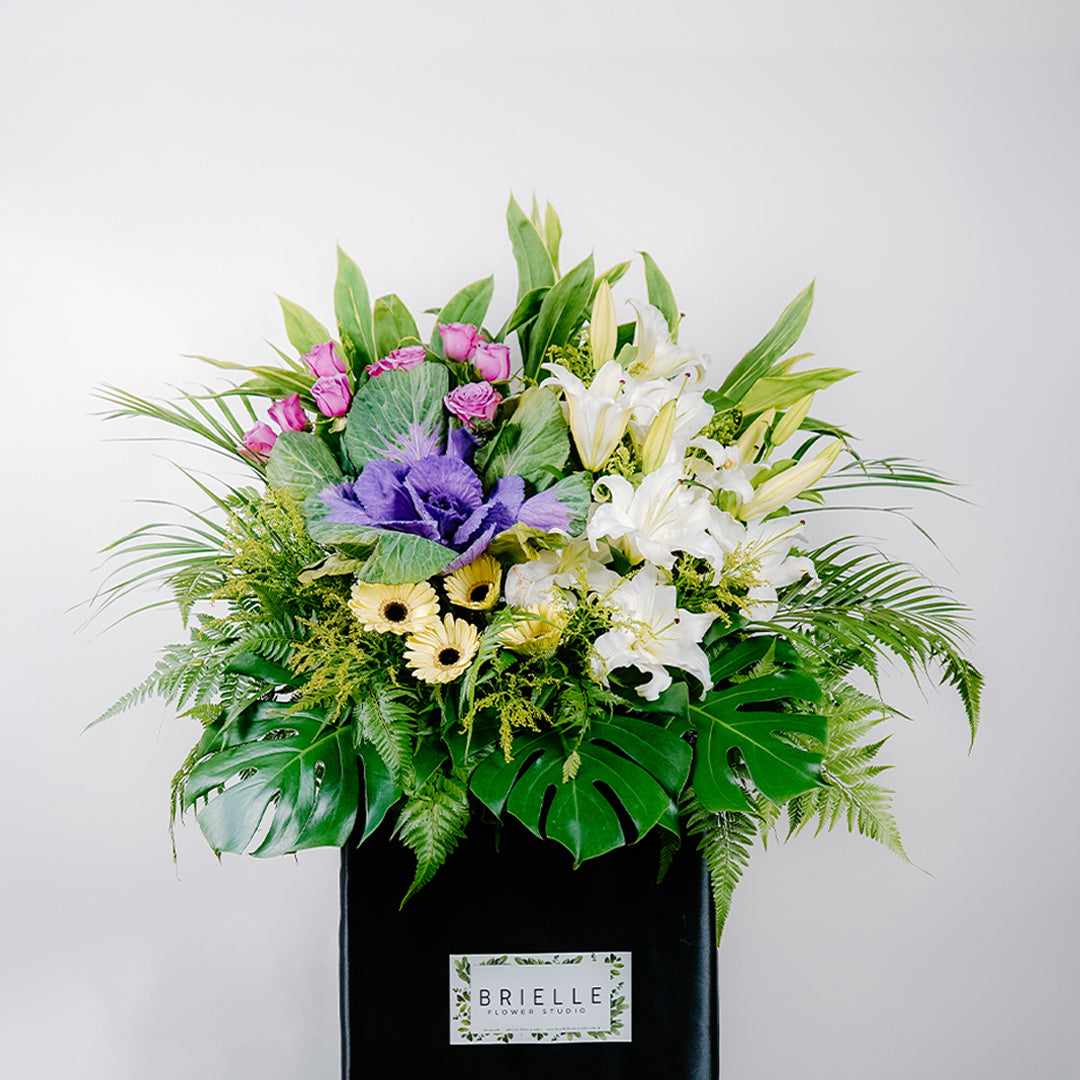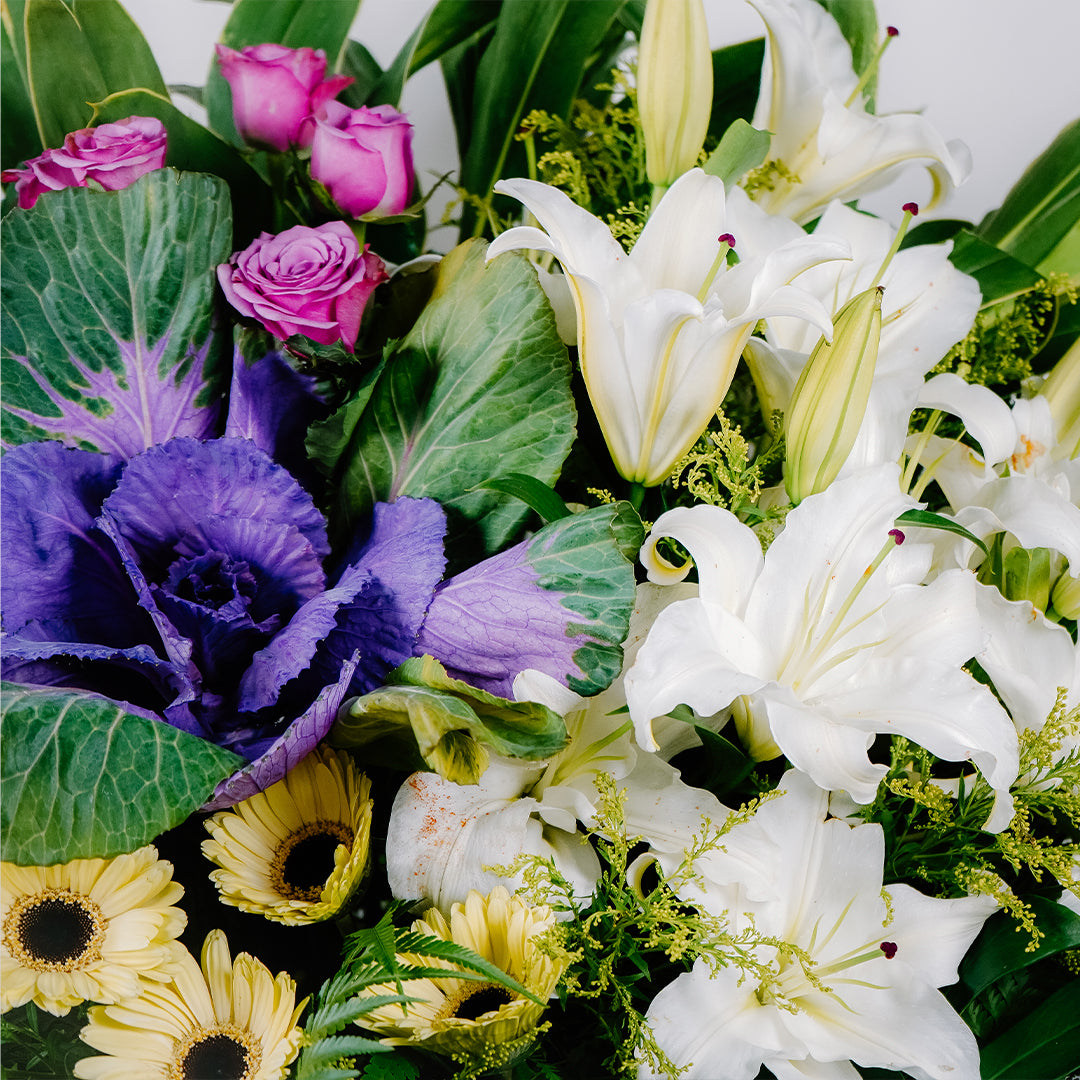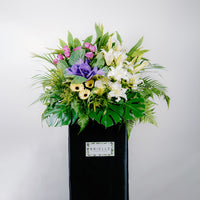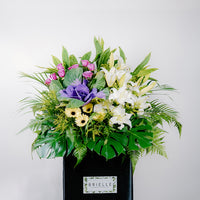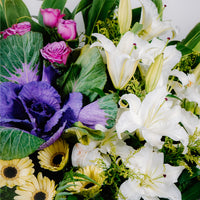 Vibrant blooms in shades of white, purple and yellow radiate peace and timeless beauty, reflecting just how precious the memories of a lost loved one truly are. Timeless Horizon is one small gesture that brings hope and compassion amidst this trying time.
Flower Types: Purple Rose, White Gerbera, Brassica, Gold Phoenix, White Lily, Cordyline, Johor Fern, Monstera and Palm Leaf.

Dimensions: 140cm - 170cm
All of our flowers are subject to availability. As with all natural products, the flowers may vary slightly in color.