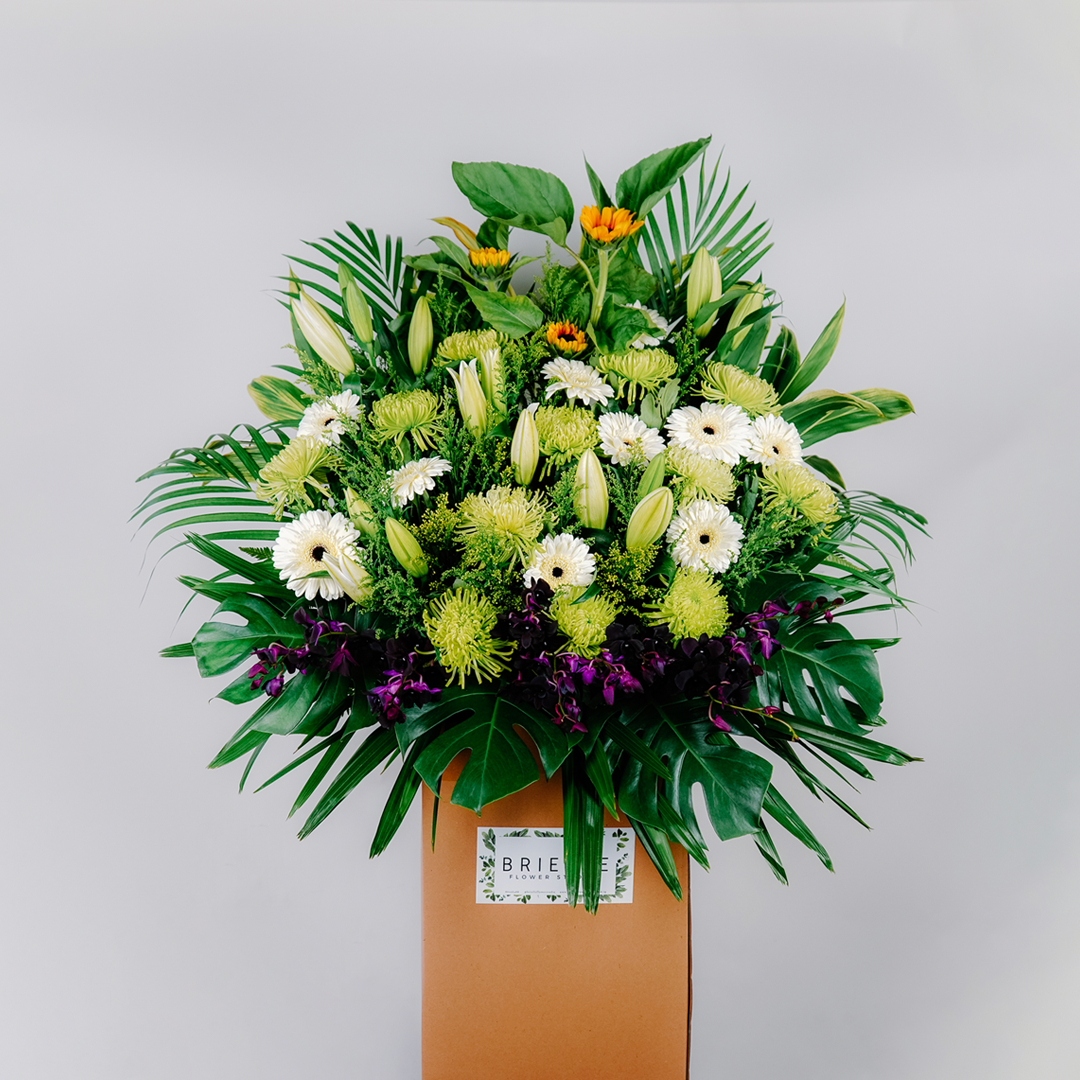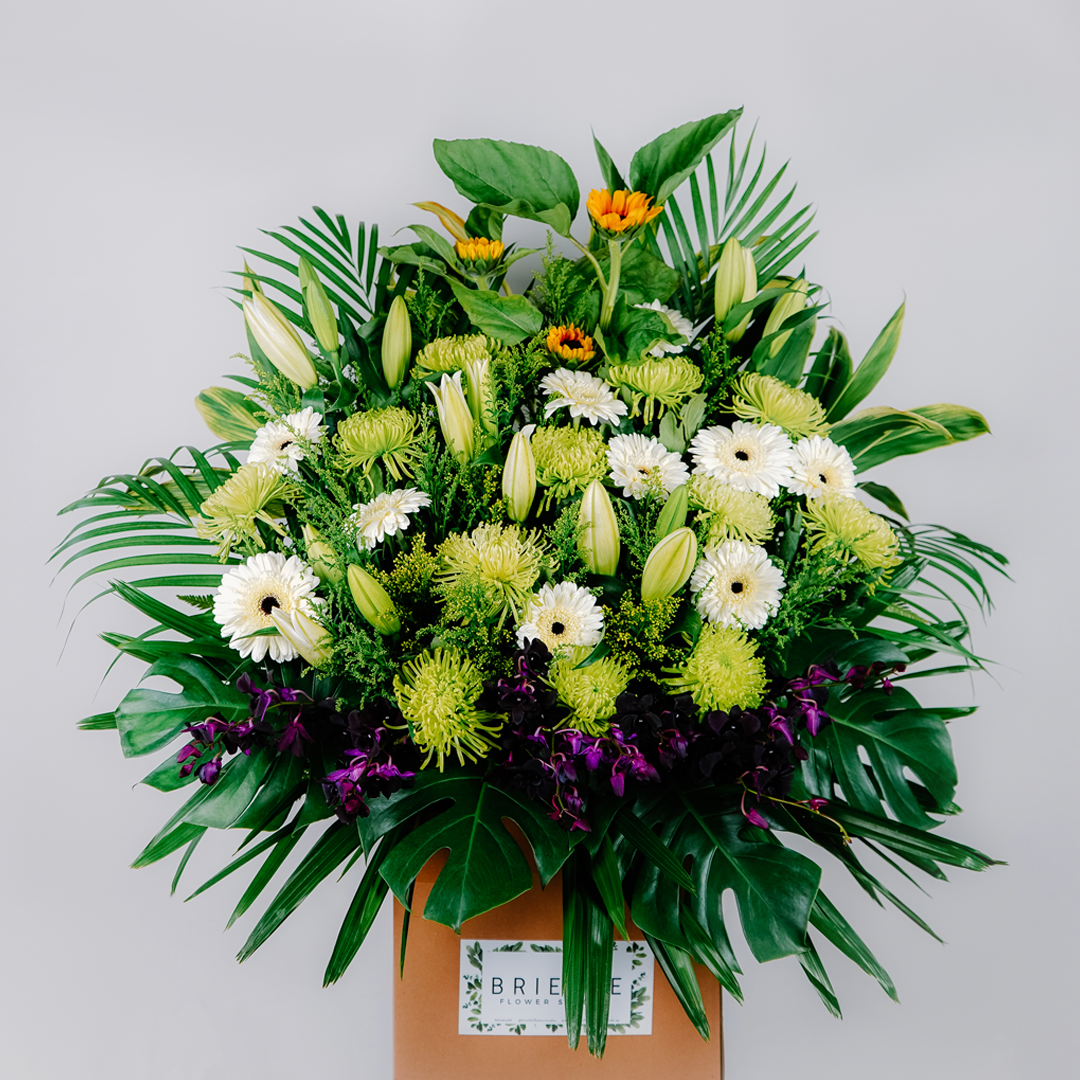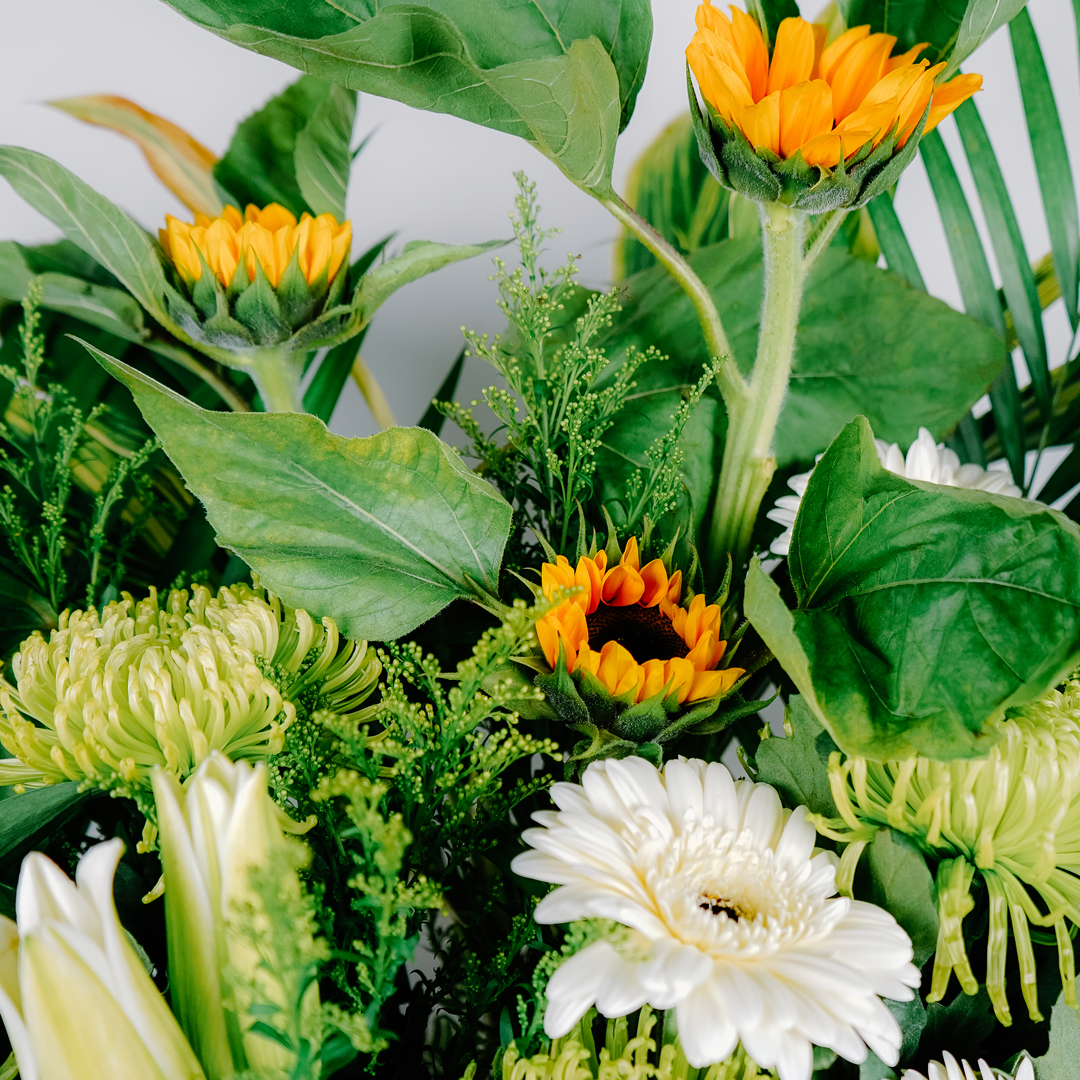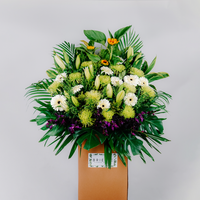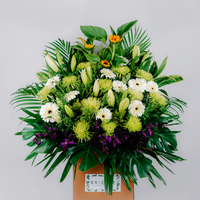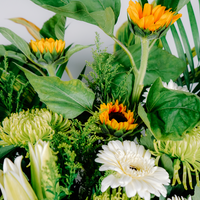 Offering solace and comfort, Tranquil Journey also blesses those in grief - serving as a reassurance that their loved one is safe and at peace.
Flower Types: Sunflowers, Lilies, Green Net, White Gerberas, Purple Orchids, Gold Phoenix, Palm Leaves, Codyline, Monstera, Finger Palm
All of our flowers are subject to availability. As with all natural products, the flowers may vary slightly in color.