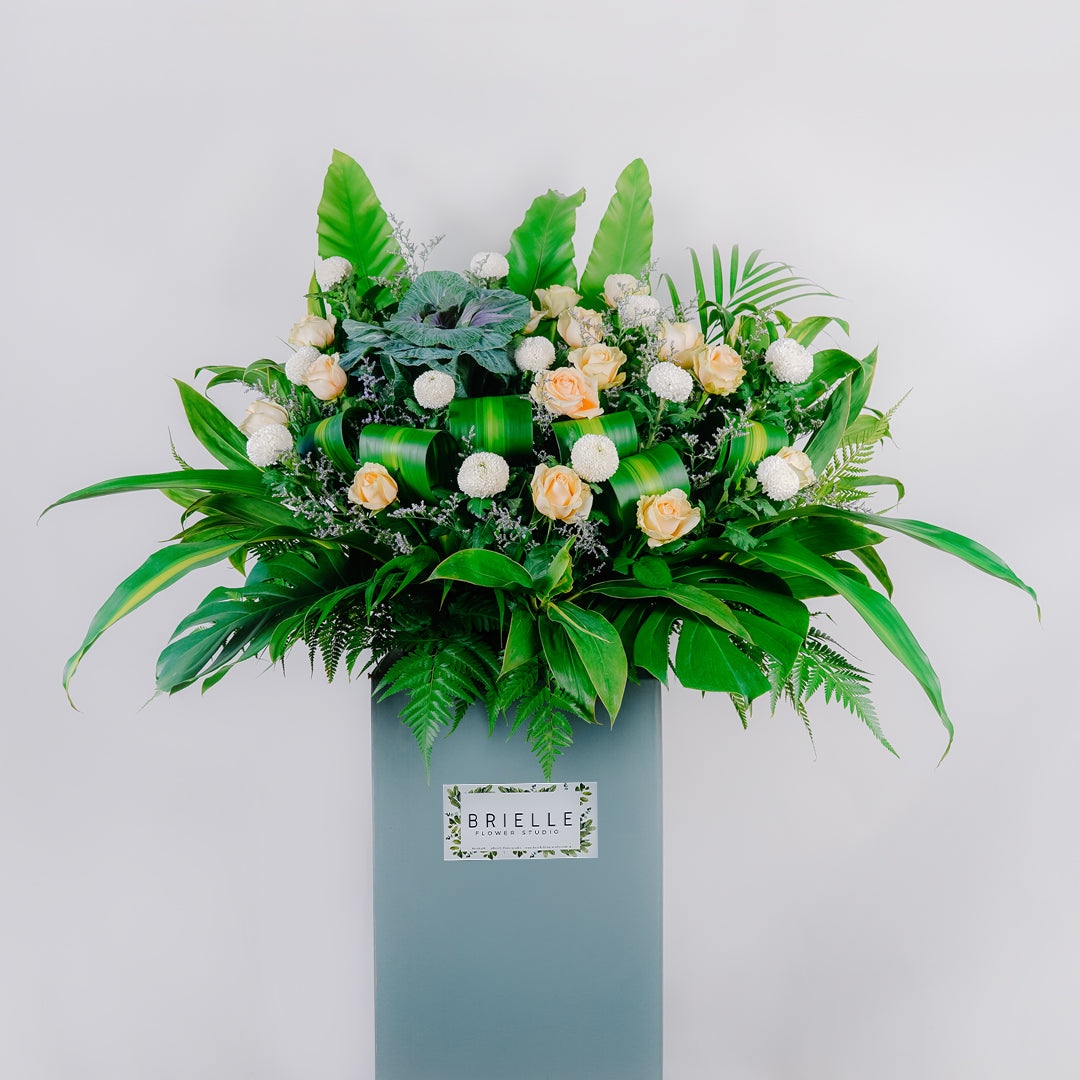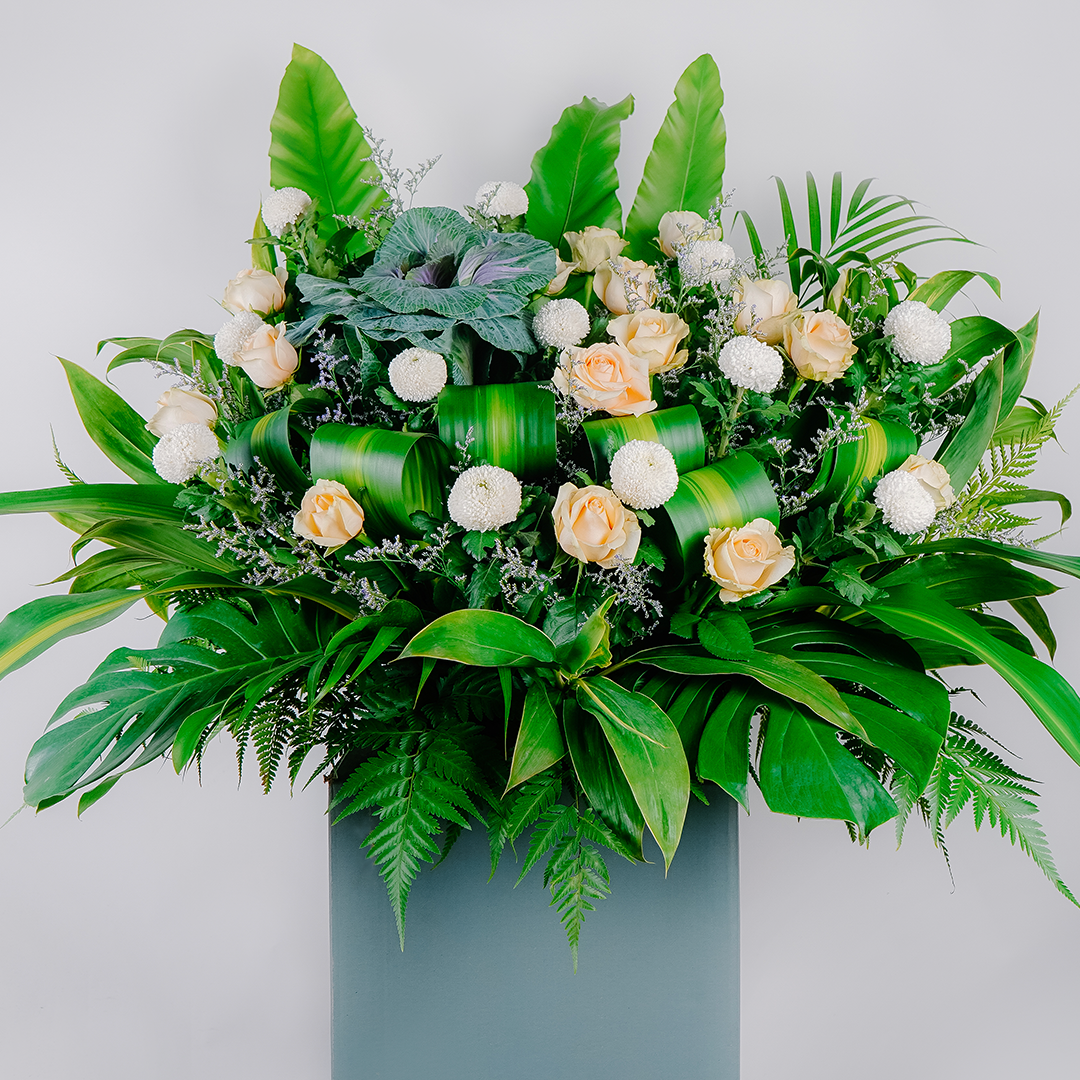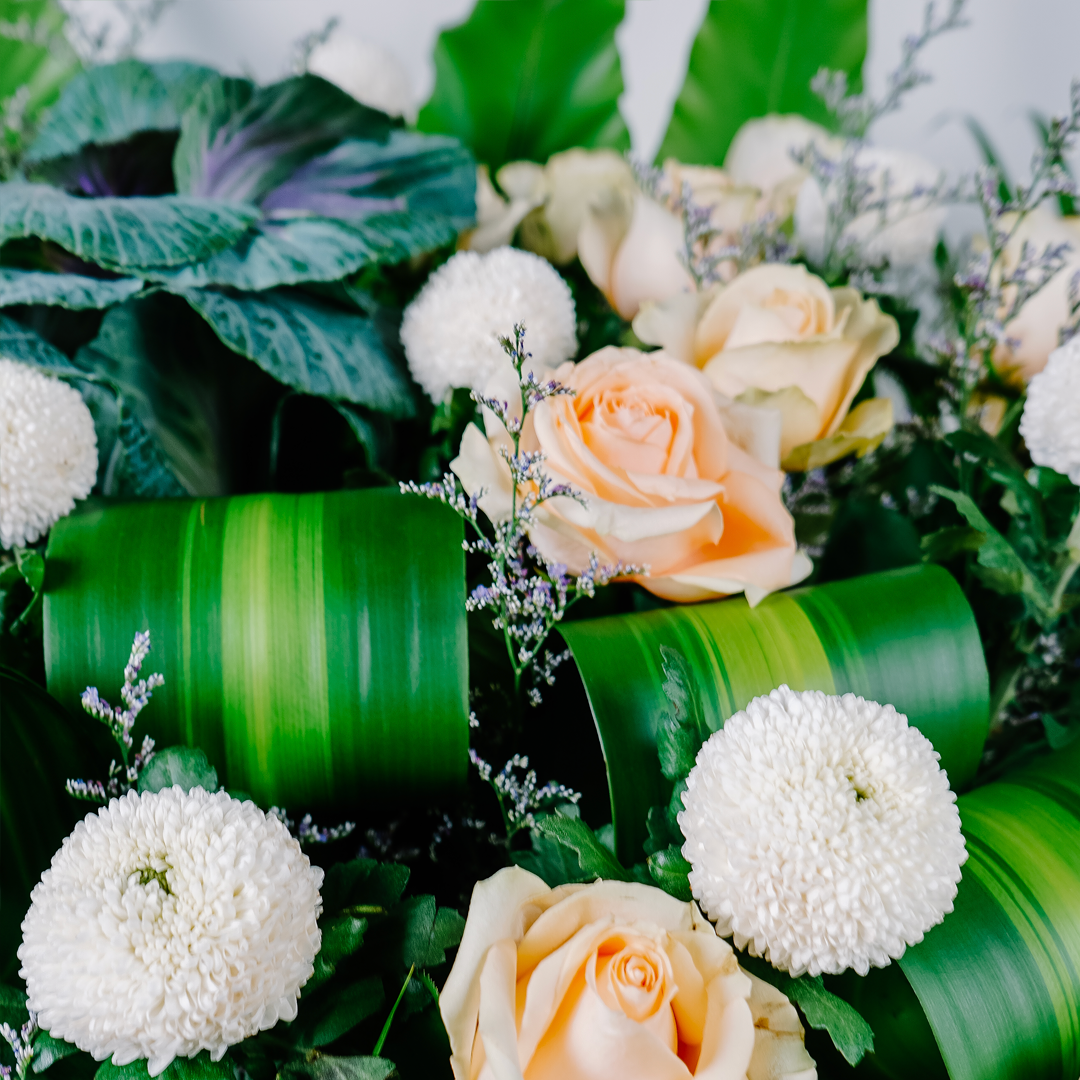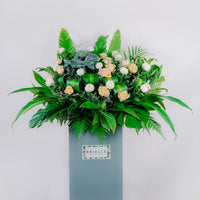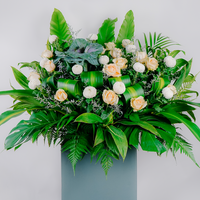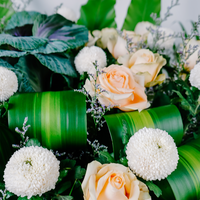 Just as how others have comforted us, Cascading Comfort is a beautiful arrangement that provides solace and passes it along. A tangible acknowledgement that we can provide and accept grace, this flower stand brings gratitude and consolation to both the giver and recipient alike.

Flower Types: Jungle Bush, Brassica, Champagne Rose, White Ping Pong, Iron Leaf, Codyline and Gold Phoenix.

Dimensions: 140cm - 170cm
All of our flowers are subject to availability. As with all natural products, the flowers may vary slightly in color.