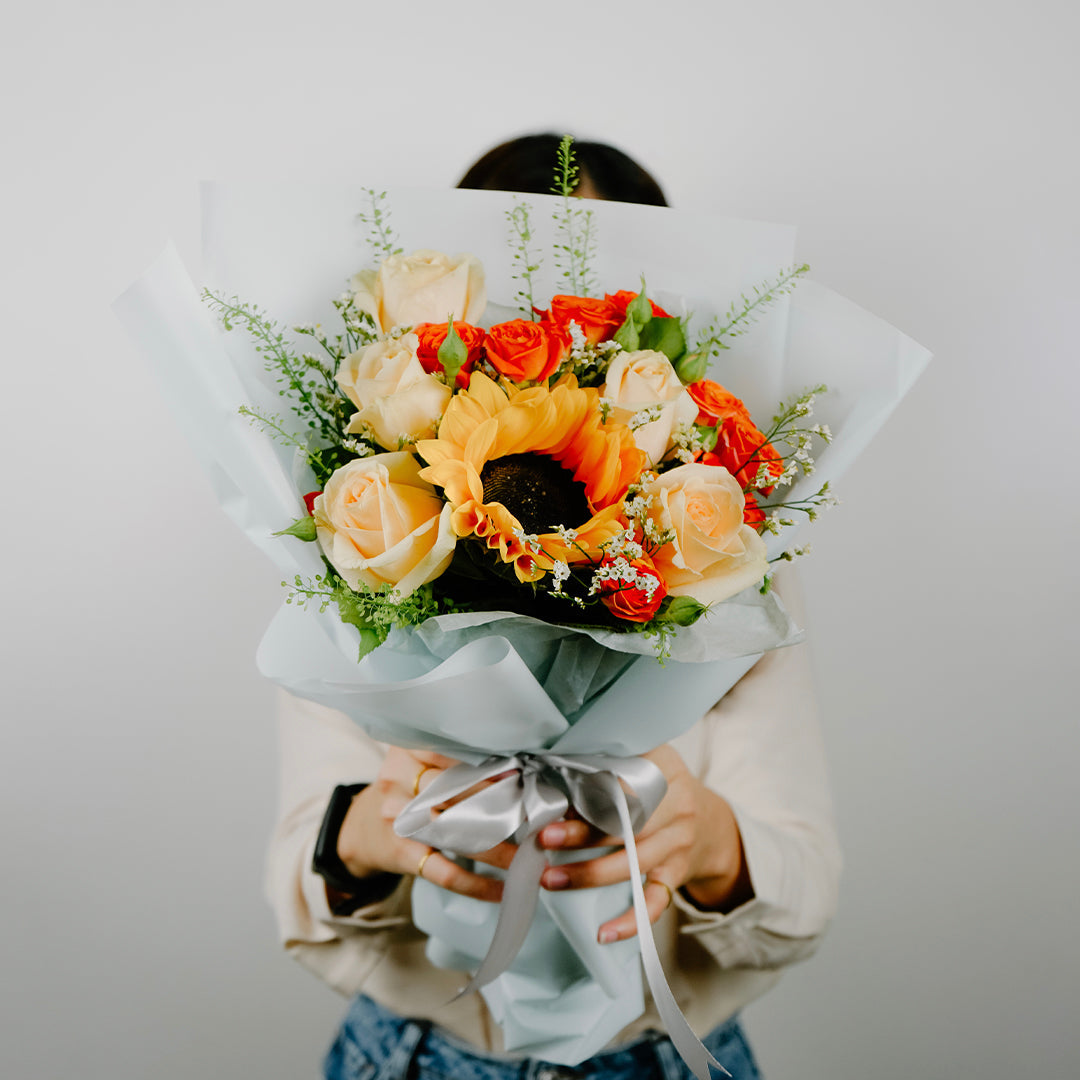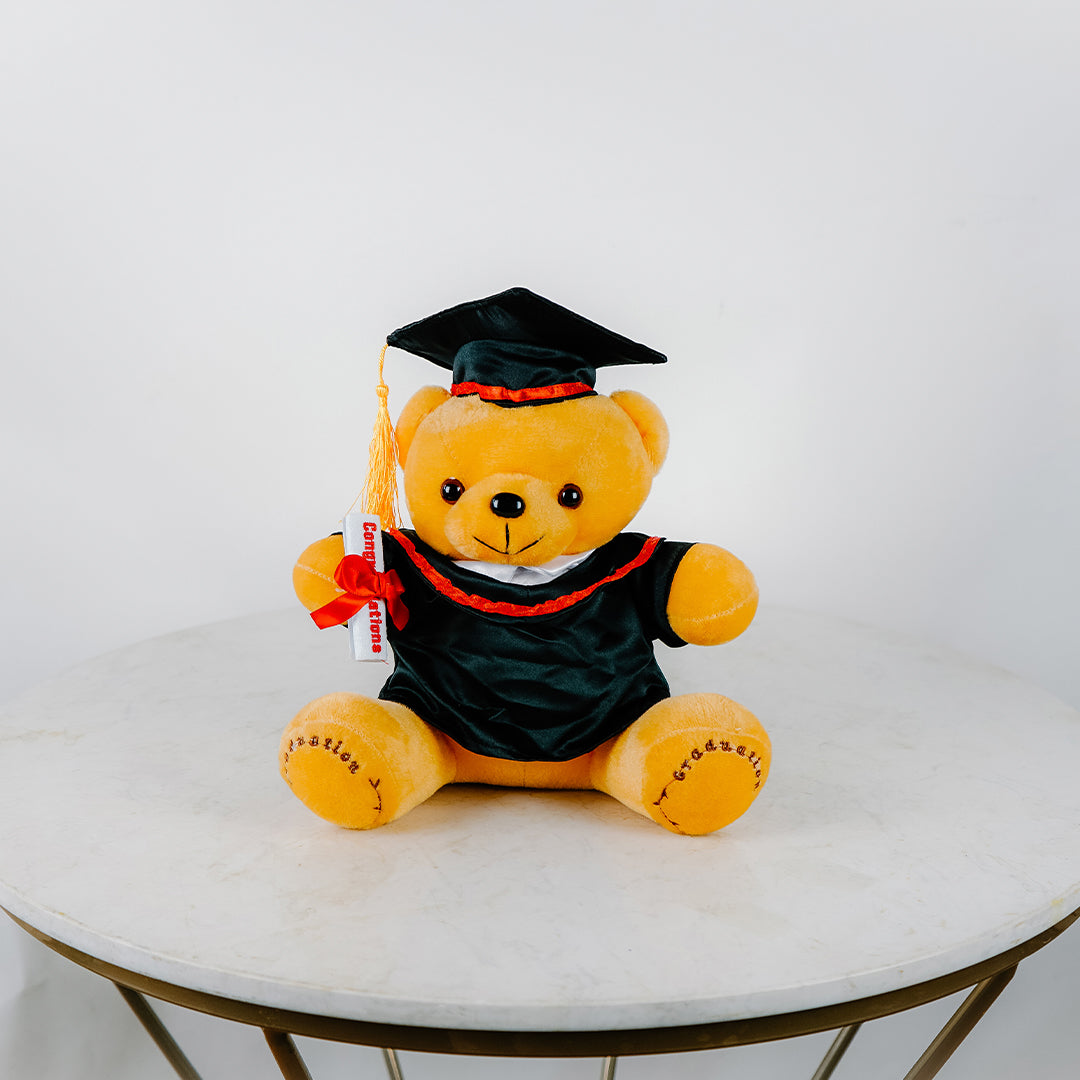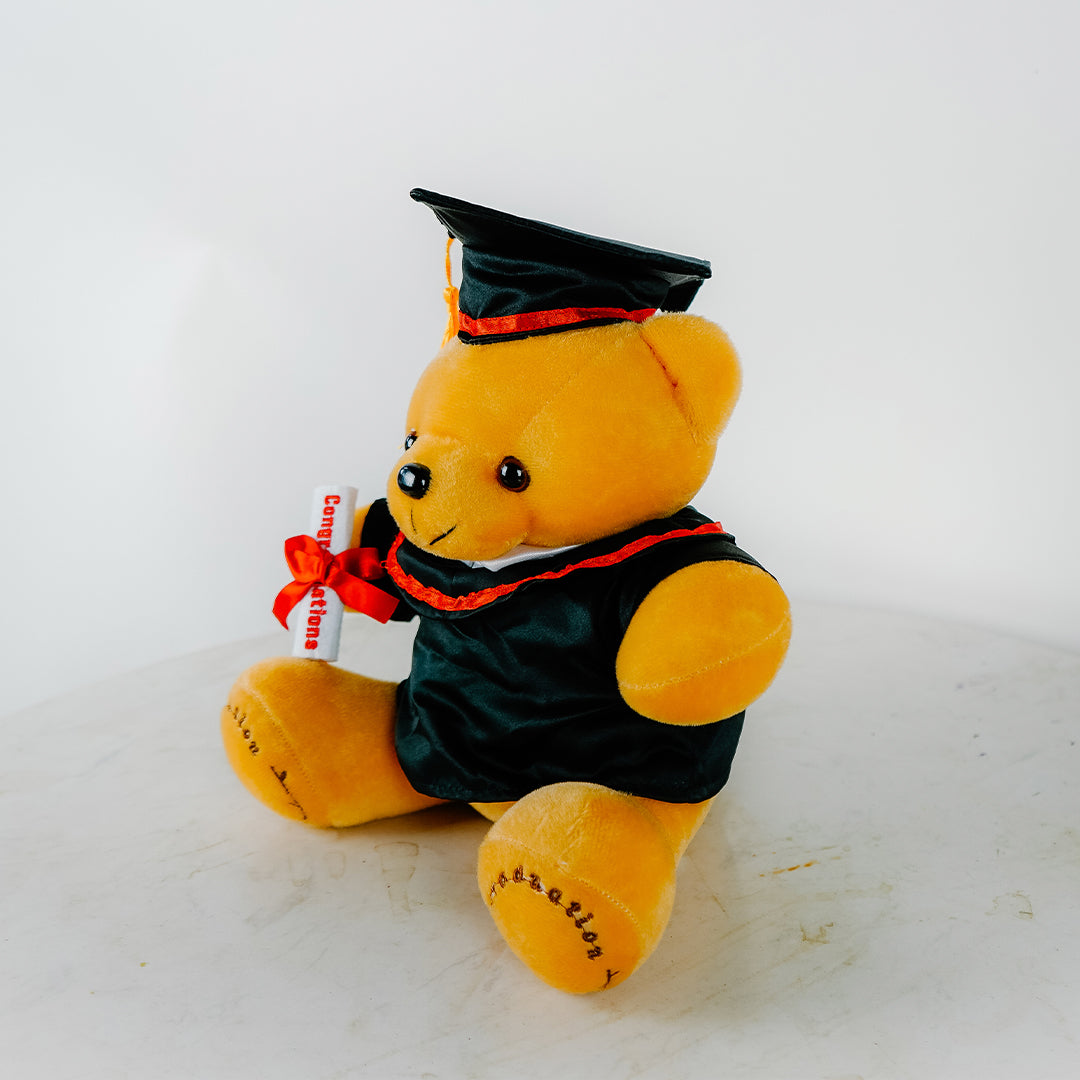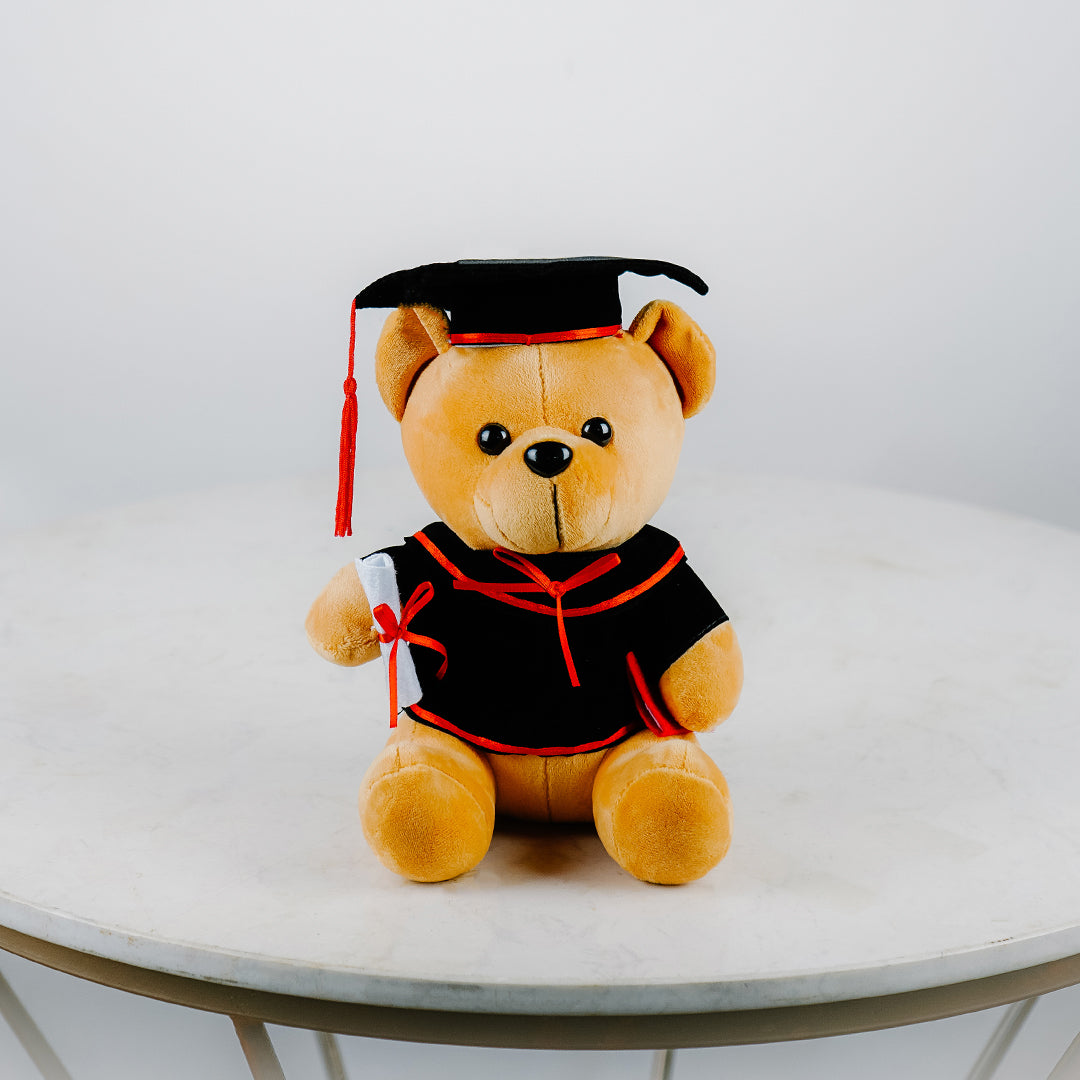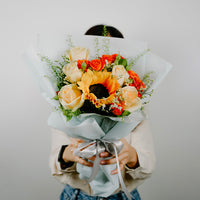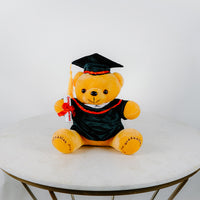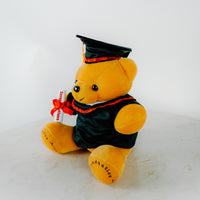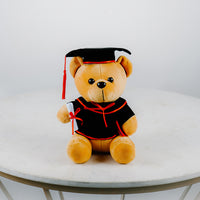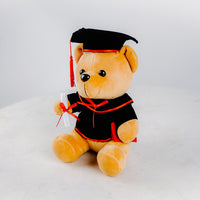 Graduation means so much to a student, and receiving flowers can celebrate this exciting milestone. A bouquet from us can symbolise your loved one success and celebration in style, so order up some You Made It bouquet to show off how proud you are with this exciting milestone achievement.
Flower Types: Sunflower, Champagne Rose, Orange Rose, Caspia and Green Bell.
Graduation Teddy: S - 18cm, M - 28cm. 
All of our flowers are subject to availability. As with all natural products, the flowers may vary slightly in color.